We all say we want calm, rational, gentle and literate commentary on radio and television. Charles Osgood has proven that sometimes, considerable evidence to the contrary, we really do.
That exhilarating achievement stands out among the many that the host of CBS Sunday Morning has racked up through seven decades on radio and television.
It call for a melancholy sigh, then, that Osgood will wind up the TV portion of his career this weekend, hosting his final Sunday Morning broadcast at 9 a.m.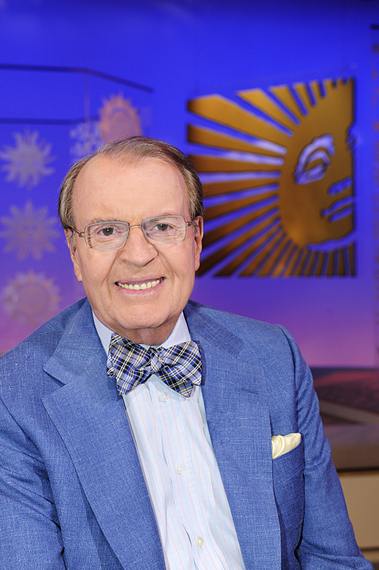 As of 10:30 a.m., our TV mediascape will, in a modest but significant way, be diminished.
Osgood will continue his Osgood Files radio commentaries, which is appropriate because he started as a radio announcer and even after he added television to his repertoire, he remained in some ways a radio personality in television clothing.
Sunday's 90-minute special will serve as a retrospective on his career, which is particularly satisfying because so often these things are done when the honoree is no longer available to enjoy them.
For the past 22 years, or almost half his television career, Osgood has anchored Sunday Morning, an oasis of relaxed gentility in a media forest that has become increasingly loud, angry and confrontational.
Succeeding the equally whimsical Charles Kuralt, Osgood has maintained Sunday Morning as an island where the viewer can breathe, lean back, enjoy a cup of coffee and watch the kinds of stories that make up much of our world and not so much of our media.
That doesn't mean Osgood has been the Mr. Rogers of the news division or has shied away from serious, tragic and disturbing stories. He just approached September 11 the way he approaches stories about people who do remarkable things in the remote corners of national parks, focusing on the singular indelible details of the event and how it fits into the larger picture of the good and bad ways that human beings conduct themselves.
In fact, he spent much of his career as a reporter, for the whole breadth of CBS news outlets. He has anchored The CBS Morning News and The CBS Evening News.
Most viewers know him best, however, for Sunday Morning and for The Osgood Files, which became the perfect forum for his often whimsical view of the world.
That's where he unveiled most of his poetry, which to many listeners became his signature.
Osgood has often spoken modestly about the poetry, saying that in a business of constant deadlines, often he had to "take whatever the muse lays on me."
The poems often were inspired by offbeat stories, like the Census Bureau creating a new designation called Persons of the Opposite Sex Sharing Living Quarters (POSSLQ).
"I'll be your friend and so much more
That's what a POSSLQ is for . . .
There is nothing that I would not do
If you would be my POSSLQ."
He also tackled more serious matters. His poem "Pretty Good" built up to the suggestion that in the greater picture of life, "pretty good" usually means not good enough.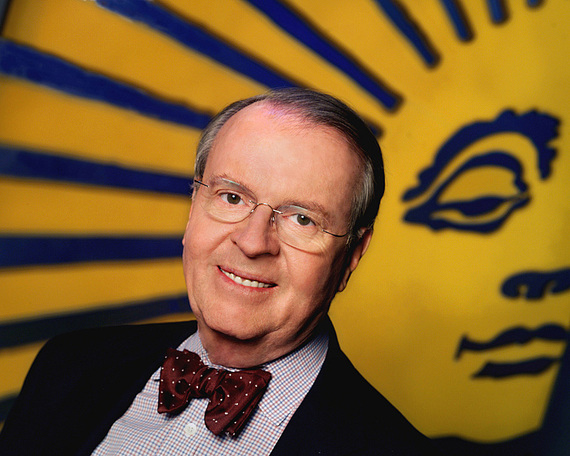 Beyond poetry, as Sunday Morning viewers know, Osgood's other pastimes prominently include music. He has performed with the Mormon Tabernacle Choir, among other ensembles, and his trophy shelf - next to the Peabody and the Daytime Emmys and stuff like that - includes a Grammy for the late Sen. Everett Dirksen's 1967 recording "Gallant Men."
Osgood and his college roommate, John Cacavas, composed the swelling background music and chorus behind Dirksen's recitation, which became a top-20 hit.
Osgood's lesser-known musical work includes a private radio broadcast of classical music that was played for President Dwight Eisenhower when Ike was laid up with a heart attack in late 1955.
The poetry and the music correctly suggest Osgood created many things that were as much for listening as for viewing. No visual was necessary, which is not to say a lot of the visuals on Sunday Morning haven't been stunning.
After growing up in Baltimore, Osgood really got his media start on the radio, at Fordham's WFUV. He was there a little later than Vin Scully, the iconic baseball announcer, but he did work with, among others, Alan Alda and Jack Haley Jr. He also played the piano between records on his WFUV shows.
So it's gratifying that he will continue on the radio, painting word pictures, and he was saying 35 years ago that he considered himself a lucky man for being able to do so.
"People are always complaining that they never get a chance to express themselves," Osgood told People magazine in 1981. "Well, I've got all the chance in the world. In fact, I have to express myself much more often than I have something to express."
No offense, but we'll be the judge of that. In fact, we have been.
REAL LIFE. REAL NEWS. REAL VOICES.
Help us tell more of the stories that matter from voices that too often remain unheard.