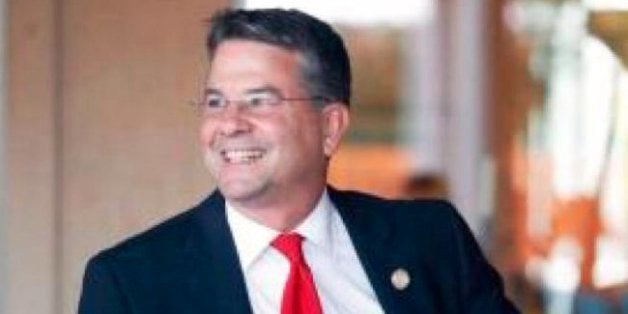 In his inaugural speech, Texas state Sen. Charles Perry (R) compared what he called the "spiritual battle" being waged in the United States against religion to the persecution and killing of Jews in the Holocaust.
Moments after laying his hand on the Bible and taking the oath of office Tuesday, Perry recalled a recent visit to a World War II-era concentration camp in Berlin.
"There were 10,000 people that were paraded into a medical office under the guise of a physical. As they stood with their back against the wall, they were executed with a bullet through the throat. Before they left, 10,000 people met their fate that way," Perry said, according to The Lubbock Avalanche-Journal.
"Is it not the same than when our government continues to perpetuate laws that lead citizens away from God? The only difference is that the fraud of the Germans was more immediate and whereas the fraud of today's government will not be exposed until the final days and will have eternal-lasting effects," Perry added.
Perry expects to face issues like abortion and same-sex marriage during his time representing one of the largest districts in Texas. But according to him, the biggest challenge will be the "spiritual battle for the spirit of this nation and the soul of its people."
"Where is that giant of a nation that was founded on the eternal and never-changing values of a loving God and the desire to share that? I don't recognize it on so many levels today," Perry said.
"Roe v. Wade condemned 55 million innocent and defenseless souls that cried out for righteousness from a God who is just — we will answer for that as a nation," he added later in his speech.
Perry recently won a special election in September to replace longtime state Sen. Robert Duncan (R), who resigned to become the chancellor of the Texas Tech University System. Perry began his political career in 2011 as a state representative.
Before You Go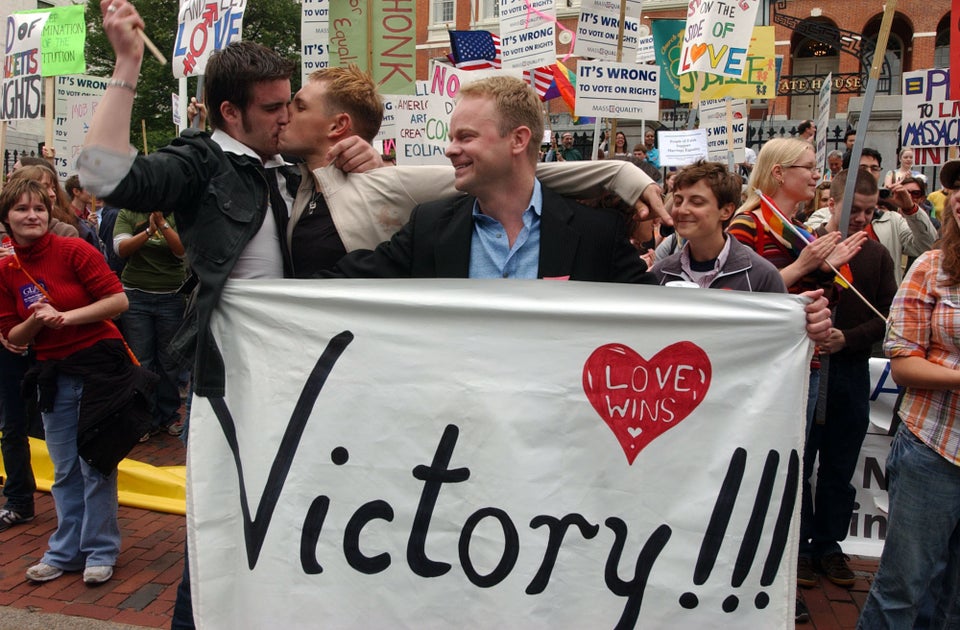 10 Incredible Improvements For LGBT People Since The First State Legalized Gay Marriage
Popular in the Community