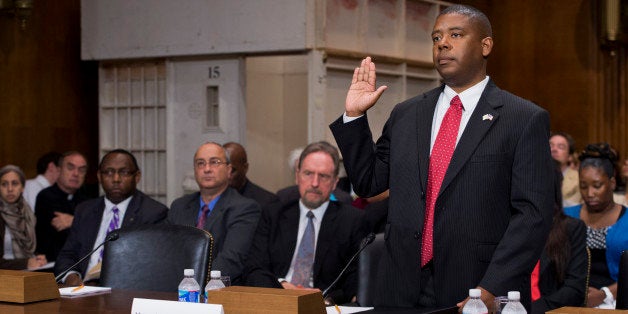 Overcrowding in the federal prison system is putting prison workers in danger, said Charles Samuels Jr., director of the Federal Bureau of Prisons, on Wednesday.
"The staff are putting their lives on the line every single day," said Samuels in his testimony at a Senate Judiciary Committee hearing on challenges facing the federal prison system.
There is one corrections officer for every 150 inmates in the system's housing units, Samuels noted. To manage this population, the bureau is doubling and tripling the number of inmates bunking cells, and converting television rooms and open bays into sleeping quarters.
Still, "challenges remain as the inmate population continues to increase," Samuels said.
There are 219,000 inmates in the federal prison system, compared with 25,000 in 1980, according to Bureau of Justice Statistics. Nearly half of these inmates are in prison for drug crimes.
Changing how the government prosecutes those crimes could help reduce overcrowding, Samuels said.
He endorsed U.S. Attorney General Eric Holder's "Smart on Crime" initiative, which calls for federal prosecutors to consider providing certain non-violent offenders with access to special drug courts and other alternatives to incarceration.
These efforts "will help stem the tide of offenders entering the bureau and lead to lower average sentences where appropriate, and thus should decrease our population somewhat over the long term," Samuels said.
But some at the hearing expressed reservations about changing sentencing laws for drug offenders.
"It's hard to think of a more successful domestic policy accomplished over the last 30 years than the reduction of crime rates that we have," said Sen. Chuck Grassley (R-Iowa). "I'm concerned we're hearing many of the same kinds of voices that headed us towards greater crime starting in the 1960s."
Samuels also emphasized the importance of substance-abuse treatment programs, vocational training programs, and other services aimed at ensuring that prisoners don't commit new crimes after they've been released.
Most inmates "need job skills, vocational training, education, counseling and other assistance," he said, "if they are to successfully reenter society.
Yet the percentage of inmates with access to these services has declined as the overall prison population has climbed, he noted. Last year, one of the system's most highly regarded work programs reached only 8 percent of federal inmates, down from 33 percent in 1988.
Not all of Samuels' recommendations involve reducing the prison population. He also argued that the federal government should begin housing inmates at the Thomson Correctional Center in Illinois, which the government bought in 2012 and remains unused.
The U.S. Department of Justice considered using the former state prison to house Guantanamo detainees as part of the Obama administration's effort to close the military prison facility, before Congress blocked the transfer of Guantanamo detainees to the United States.
Sen. Dick Durbin (D-Ill.) said Wednesday that Thomson prison would provide good-paying jobs for residents of his state, and Samuels said the extra beds were "desperately" needed.
Samuels opened his testimony by saying that he could not continue without acknowledging the loss of two federal corrections officers to violence this year.
In February, Eric Williams, an officer at the United States Penitentiary in Canaan, Pa., was stabbed to death by an inmate while working in a crowded housing unit. Later that month, Lt. Osvaldo Albarati was shot and killed while driving home from a prison in Puerto Rico.
"Their losses further underscore the challenges the dedicated men and women working for the bureau face daily," Samuels said.
Before You Go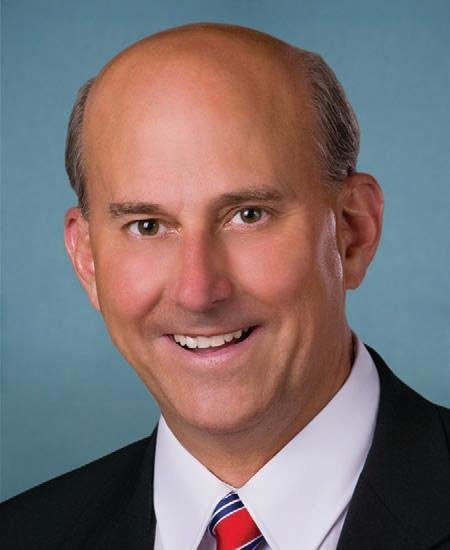 People Who Want More Guns In Schools
Popular in the Community