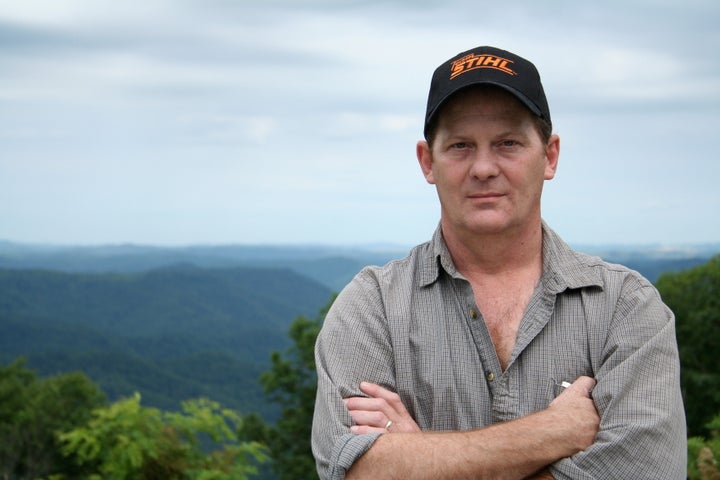 Kentucky miner Charles Scott Howard lost his job at Cumberland River Coal Co. last May, after years of butting heads with management over safety issues at the mine. Now, more than 13 months later, Howard may suit up and head back into the mine, whether his employer likes it or not.
A federal judge ordered Friday that Howard's company immediately reinstate him at the mine and pay a $30,000 fine for discriminating against a whistleblower. The sharply worded decision said managers at Cumberland River, as well as its parent company, coal giant Arch Coal, went to great lengths to find a reason to fire Howard after he brought his mine to the attention of federal safety officials.
"It is obvious that [Cumberland River] worked diligently to end Howard's employment," wrote Margaret A. Miller, an administrative law judge for the Federal Mine Safety and Health Review Commission. "The discrimination against Howard ran through [Cumberland River] and its parent, Arch, at the highest management levels."
A spokeswoman for Arch, which bills itself as the second-largest U.S. coal company, said it does not comment on litigation. The company may appeal the decision.
Well known in Kentucky coal country, the 52-year-old Howard has been blowing the whistle on unsafe conditions at his mines for years -- a rarity for a working miner -- and he has a way of getting fired or otherwise disciplined after such outspokenness. (His actions have inspired a folk song.) Friday's ruling marks at least the third time Howard has been reinstated by a judge.
In detailing the actions taken by Howard's superiors, the ruling also reveals a miner's risks of taking on management and possibly slowing coal production.
"They tried to find any way they could to keep him from coming back to work," said Tony Oppegard, who, along with Wes Addington, represented Howard. The decision, Oppegard added, "lays bare Big Coal's tiresome mantra that safety is its top priority. ... At Arch, 'safety first' is just a meaningless slogan."
In July 2010, after he'd already filed grievances against managers over safety issues, Howard suffered an on-the-job head injury that put him in the hospital. According to the ruling, Howard visited a half-dozen doctors, who said they saw no reason he couldn't go back to work. One neuropsychiatrist, Dr. Robert Granacher, however, recommended that Howard be allowed to work, but not at certain heights.
After Granacher's determination, one mine superior "decided that she would further clarify what the height restriction required," and "from that point forward, [Cumberland River] and Arch worked to keep Howard from returning to work," according to the ruling.
Contrary to his original determination, Granacher later amended his report to recommend that Howard not be allowed to work at all due to his head injury. Howard was laid off within hours. According to testimony quoted in the ruling, Granacher said that he works for "lawyers representing virtually every major coal company in Kentucky." Miller, in her decision, said that Granacher's actions were "questionable." "When questioned about his change of heart, Granacher had no real explanation," she wrote.
Granacher did not respond to a request for comment.
Although companies typically want to put injured miners back to work to end workers' compensation payments, emails from an Arch manager indicate that the company instead wanted to keep Howard out of the mine, according to the ruling. Arch manager Denise Hartling wrote to a workers' comp attorney that the "hope is we will get restriction as we need to settle with a resignation" from Howard. Hartling said in a deposition that she was told by Arch that Cumberland River "did not want Howard back" at the mine, according to the opinion.
"I find that the mine sought out and received the opinion they were seeking and immediately upon receipt of that single opinion, terminated Howard's employment," Miller wrote. Howard was known in the mine as a "hard worker," she added, and the "only difficulty that [Cumberland River] had with Howard was the fact that he continued to make safety complaints."
As HuffPost detailed in a profile of Howard last year, the miner had been battling Cumberland River management over safety issues for years. In the summer of 2007, Howard showed up at a public hearing of the federal Mine Safety and Health Administration and showed video of apparently faulty mine seals at Cumberland River. He later reported his own mine to the regulator via the agency's safety hotline, and he refused to run coal until safety issues were addressed, temporarily halting production.
Howard had filed a civil lawsuit against Cumberland River over his whistleblowing activities shortly before he was fired. After the firing, Howard was ordered temporarily reinstated at work while officials investigated his complaint. Suggesting just how badly Cumberland River wanted Howard out of its mine, the company agreed to pay him his full salary -- plus overtime -- if he agreed to simply stay off mine property. He did.
Friday's ruling, however, allows Howard back into the mine on a full time basis. He told HuffPost he's eager to return to work as soon as possible, pending the possibility of an appeal. He has already been scheduled for retraining.
Howard said he harbors no resentment toward management in spite of the findings.
"Even before, I could see they didn't like me," Howard said. "But I'm not gonna hate nobody. I'll stand up for my rights, but I'm not gonna hate nobody. I don't have any hate or disgust."
Howard's complaint was brought by the U.S. Labor Department, which was represented by attorney Mary Sue Taylor. The department recommended that a $20,000 penalty be levied against Cumberland River, but the judge instead bumped it up to $30,000. Per standard procedure, Miller also ordered that Cumberland River post a notice of the ruling so that it's visible to every employee at the mine, "explaining that the company has been found to have discriminated against an employee, that such discrimination will be remedied and that it will not occur in the future."
Howard said he will continue to speak up about dangers in mining, regardless of what trouble it may bring him.
"I'd rather lose my job than lose my life and be taken away from the people who love me," Howard said. "These coal operators and coal owners, for over a hundred years now, they've tried to put this DNA into the miners -- 'Hey, it's coal or go. It's coal or you don't survive.' It's like they're God.

Video of Howard's 2007 testimony before Congress:
Related
Popular in the Community