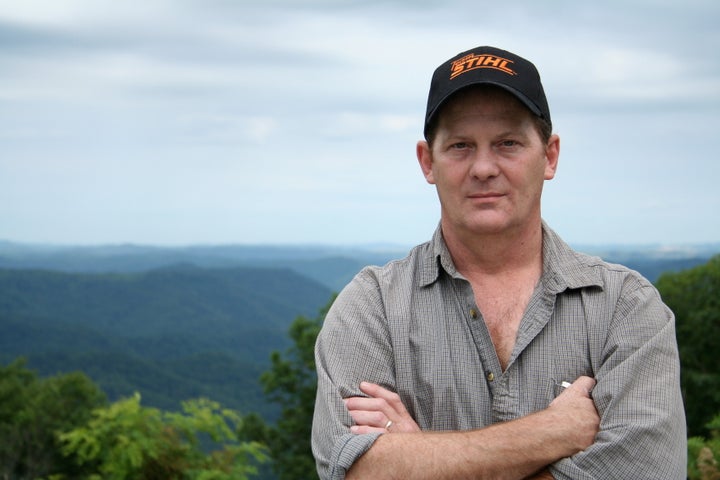 WASHINGTON -- A panel of federal judges ruled Thursday that a Kentucky miner who was fired two years ago after alleging unsafe conditions at his mine deserves to keep his job, delivering yet another legal victory to a highly public coal-industry whistleblower.
Charles Scott Howard lost his job at Cumberland River Coal Company, a subsidiary of energy giant Arch Coal, in May 2011. Managers informed him he was being let go because he was no longer fit to work due to an on-the-job injury. But Howard had lodged a litany of safety complaints against the company in the run-up to his layoff. An administrative law judge ruled last year that letting Howard go amounted to discrimination under the Federal Mine Safety and Health Act.
Cumberland River appealed that decision, arguing that putting Howard back on the job would actually endanger him, due to his injury, and undermine safety law. The panel of appellate judges, however, didn't buy it.
The company, the judges wrote Thursday, "has no viable safety argument in this particular case." The ruling (below) likely marks the final word in Howard's saga, assuring he can continue clocking in at his mine in eastern Kentucky. He'd been working at the mine for 7 months under reinstatement as the appeal pended.
"This means Scott doesn't have to look over his shoulder, worrying he could lose his job at any time," said his attorney, Tony Oppegard, who served as Howard's co-counsel on the appeal, along with Wes Addington, of the Appalachian Citizens' Law Center, and Lynne Dunbar of the U.S. Labor Department. "His safety activism has not diminished one iota since he went back to work. He's been standing up for safety on a regular basis for the last seven months, and he'll continue doing that."
A spokeswoman for Cumberland River parent company Arch declined to comment.
As HuffPost reported in a 2011 profile of Howard, the miner has butted heads with management for years over dangerous conditions in Kentucky mines, often being punished, fired or blacklisted for raising his concerns. Howard filed half a dozen whistleblower complaints against Cumberland River in roughly as many years, and he once aired video of dangerously faulty seals at a company mine at a public hearing on mine safety. Boasting a long, successful record in court, Howard has been reinstated to his job twice by judges.
"It's a struggle just to work and earn a living," said Howard, 53. "I just can't stand to see lives put at risk."
Raising safety issues in a mine has a way of slowing coal production, potentially putting a worker at odds with management. At one point, his activism seemed to bother managers so much that the company entered into an agreement to pay Howard his full salary -- plus overtime -- if he agreed to stay off mine property.
His outspokenness on allegedly unsafe working conditions has come with its own risks, judging from court documents. In July 2010, he suffered a head injury while underground and had to be hospitalized. According to last year's ruling by the administrative law judge, doctors determined that Howard was in fine enough shape to go back to work, but one neuropsychiatrist, Dr. Robert Granacher, suggested Howard not be allowed to work at certain heights.
After Granacher's suggestion, a supervisor "decided that she would further clarify what the height restriction required," and "from that point forward, [Cumberland River] and Arch worked to keep Howard from returning to work," according to the the 2012 decision. Granacher later changed his report to recommend that Howard not be allowed to work at all. The judge called Granacher's actions "questionable."
According to court documents, an Arch manager also told a workers' compensation attorney working on Howard's case that the company was hoping to get a "resignation" from the miner. The same manager said in a deposition that she was told by Arch that Cumberland River "did not want Howard back" at the mine.
Oppegard, Howard's lawyer, said coal companies often worry that one miner's assertiveness on safety issues will spread to others.
"They think a safety activist has some kind of contagious disease, that he'll infect other miners with safety activism," said Oppegard. "They don't want other miners to know about their safety rights. The thing they fear more than anything else is having another Scott Howard at their mine."
Howard said he plans to work at Cumberland River for as long as he can.
"I'll stay there until I retire," Howard said. "It's the last place I'll ever work."
Read Thursday's court decision below:
Related
Before You Go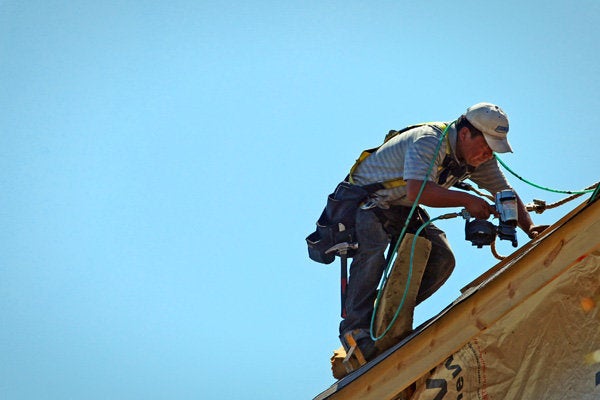 Americas Deadliest Jobs 2012
Popular in the Community