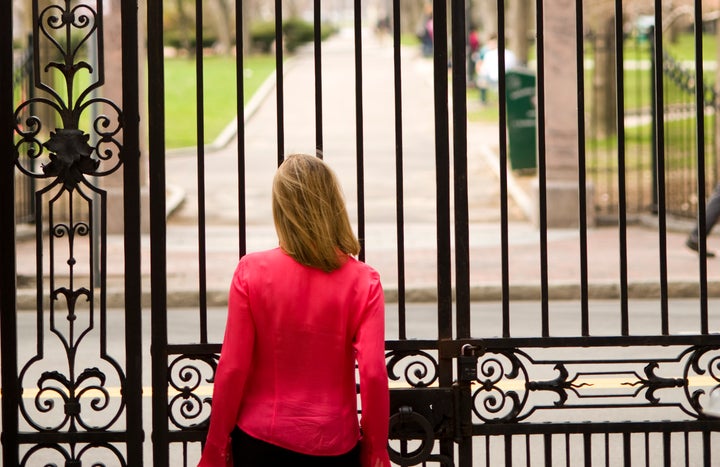 Sexual assault is a widespread problem at Harvard. But one prominent alum bizarrely argued this week that allowing women to join historically all-male clubs on campus would put them in even more danger.
Charles M. Storey, the graduate club president of The Porcellian, a 225-year-old "final club," protested the administration's ongoing push to make single-gender clubs more inclusive in a statement to The Harvard Crimson.
Storey argued that barring women from the club "greatly reduce[s] the potential for sexual assault."
"Given our policies, we are mystified as to why the current administration feels that forcing our club to accept female members would reduce the incidence of sexual assault on campus," he added. "Forcing single gender organizations to accept members of the opposite sex could potentially increase, not decrease the potential for sexual misconduct."
A March report by a Harvard task force on sexual assault criticized the exclusive and independent social clubs, noting that 47 percent of female seniors polled said they'd been the victims of "nonconsensual sexual contact" at their events. "Other than in dormitories, final clubs are the single most likely location for a student to experience a sexual assault," the report states.
Storey, an alum who graduated in 1982, claimed that no members of his club have been directly accused of sexual assault, and argued that the administration is putting unprecedented pressure on single-sex clubs to go coed.
Boys in final clubs really do wear suits and ties to dinner. Women at Harvard really do wait in tiny dresses outside ominous front doors on cold evenings to be ushered in, enduring endless once-overs in order to play in a certain sphere of the university's social scene. There will be girls who tell you they don't mind or even notice. The boys inside are friends and classmates—buyers of drinks, tickets to date events, even genuine confidantes and erstwhile boyfriends.

But there are maybe more women at Harvard who will tell you that many of these men turn into drunken animals as soon as the moon comes out.
Rakesh Khurana, the dean of Harvard College, has long protested single-sex clubs and told The Crimson that it's time to make a change.
"The College has for many months made it clear that the behaviors and attitudes espoused by unrecognized single gender social organizations at Harvard College remain at odds with the aspirations of the 21st century society to which the College hopes and expects our students will contribute," Khurana said.
The university has set an April 15 deadline for single-gender clubs to declare whether they'll allow members of the opposite sex in their ranks, Salon reported.
But Storey says the university has no choice but to accept his club's policies.
"As a club that is completely independent of Harvard, which accepts no funding from Harvard, which owns its own property, and believes fervently in the right to self-determination, that decision is ours, not Harvard's, to make," he wrote.
Related
Before You Go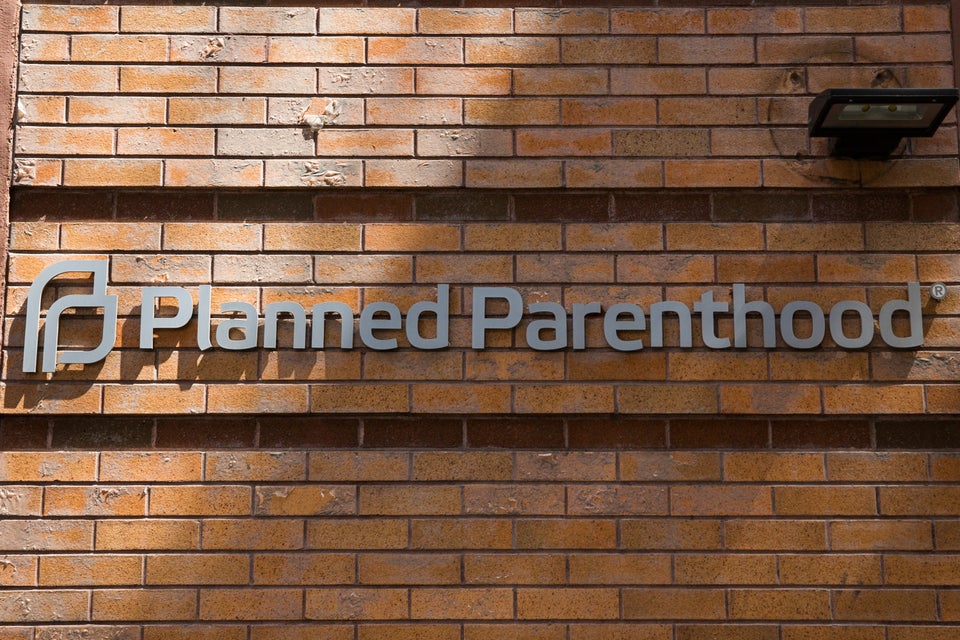 24 Times Sexism Was Very Very Real In 2015
Popular in the Community