Co-authored with Dr Yasmine Van Wilt, Fellow of the Royal Society of Arts, Mellon Fellow at Union College, Kobalt/AWAL recording artist, dramatist, artist, academic, and contributor to Arianna Huffington's Thrive Global.
This is the second of a series of interviews with extraordinary people who are using their skills and training as artists and humanists to improve their communities, challenge assumptions, and advance our understanding of the human condition.
In this interview we speak with seven-time Emmy award-winning filmmaker Charles Stuart. Stuart has over twenty-five years of network experience in writing, directing, production, news gathering and film making. He is a recipient of five national EMMYS, two Duponts, three regional EMMYS and various other national awards for excellence. He has provided more than fifty hours of programming to all major networks. His work includes more than a dozen documentaries including eight Frontlines for PBS, many co-productions with ABC, Home Box Office, The Discovery Channel, A&E, TLC, Lifetime, AMC, CNN, MSNBC, National Geographic and ESPN. He has also produced for 60 Minutes on CBS. Yasmine Van Wilt is a Producer on Charles Stuart's forthcoming film Into The Light.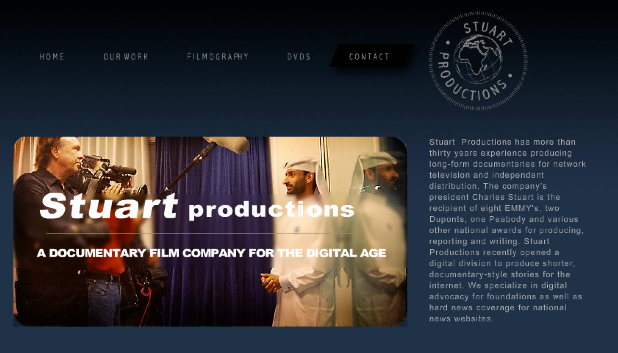 YVW: From your exploration of the HIV and AIDS epidemic in HIV Positive Voices, to the exploration of the American mental health crisis in the forthcoming film "Into The Light," your work reveals an inspiring dedication to the examination of human suffering. Indeed, you've turned your lens towards some of the most pernicious societal issues of the contemporary era. What are some of the important lessons you've learned?
I learned when I was at ABC News that I needed to be able to attract a network. I learned early on the difference between what is important and what is interesting. I can't pitch a story to a network when I know they won't find the story interesting. For example, the film I made for AMC. Why was AMC interested in a story set in the Middle East? Well, they wanted to create buzz for their network because they need to sell advertising.
YVW: How do you transform your reportage of these stories into works of art?
Well, for in Hollywood and the Muslim World, I pitched the project from the lens of cultural invasion. I told them about the fact that American programming was being pumped into cable television programming across the Middle East. So that's one way in which I do this.
The second way: As I learned at ABC News, there are some issues that are very important, but no matter how hard you try, you can't make them interesting. And in that case, where the network won't be interested in the story, you then have to find ways to get the issues in front of audiences. And you have to be creative. These issues were, HIV/AIDS, hunger, reproductive health and mental illness. If the networks want stories about this, they hire in-house.
YVW: How do you maneuver getting films with noncommercial subjects onto major networks?
Well, sheer grit and determination. If an artist doesn't have the money to do a project, she or he needs to be creative and dogged. I wouldn't have been able to survive as a freelancer by just doing special issue work. Doing nothing but noncommercial films is a good way to go broke. So I also do projects for ESPN, for example; and this work isn't "special interest." And I enjoy doing this commercial work. It is a great joy, and I work with tremendous people.
YVW: Do collaborations with others help to make the noncommercial work possible?
Yes, to a certain degree, you have to call upon people or institutions you trust to partner with you. To take leaps of faith in order to advance our understanding of humankind. I wish we were teaching this in schools. I wish we were expressing from the first days of the educational experience just how important the ability to work with others is: You have to behave decently and to conduct yourself with passion and grit.
YVW: Can you talk about some of your collaborations?
For example, with Hunger in America, I was prepared to do everything my conscience would allow to make this film. I raised enough to cover my costs. I made not a penny. But the fact that I didn't need to earn anything from this project allowed me to take greater risks. So I just persisted, and I asked a big favor of someone I admired very much: Glenn Close narrated the film. And she did it for free because she cared deeply about the issue and because she is a beautiful person. And she was perfect. Because she is very talented and also because she just cares so damned much! And people watch this film because they want to hear her. In the end, I gave it away free to PBS because I wanted people to see this film. Audiences tuned in because Glenn Close is a huge star, but they walked away from that film moved, and they walked away informed and, hopefully, full of empathy for those in our country who are going hungry. I also partnered with a foundation that was terribly media savvy—and they helped make sure people saw this film.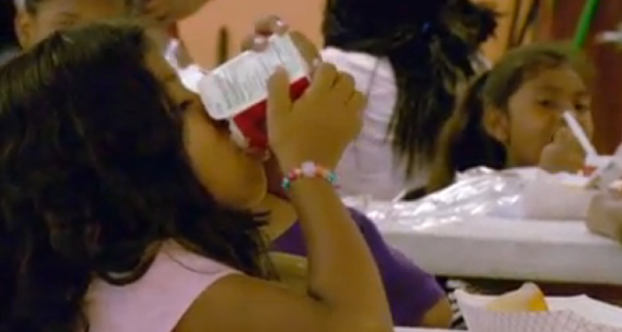 Yes, and it is one of my favorite films I've done. And this was back in the 1990s when this was a death sentence. And nobody wanted to talk about it. Just like no one wants to talk about mental health today. John's Hopkins co-produced it with me and we got the film into 5 countries. It appeared on TV and it won an Emmy. John's Hopkins helped me tell this utterly non-commercial story about four people who were living with HIV/AIDS because they believed that this film would encourage more people to get tested. And because they agreed that talking about the epidemic was the best way to draw attention to the need for more support for medical intervention...We wanted people to watch this film and say to themselves: "Hunh... Those four people have HIV/AIDS, and they're alive and they're living their lives. I guess I'll go get tested." It was very hard to watch. It was very difficult to be present to the suffering of those whom I filmed, but it was necessary. It always is hard... to go to very dark places with people, to bring things to the surface and into the light. I don't know anyone who ever made a documentary thinking that they'd make a lot of money. They're all driven to make work that matters and that will make the world better.
YVW: That's so beautiful. I have often found this process you have described to be particularly difficult. There is a great personal cost for the one who makes this work. What drives you to push beyond the emotional, financial and psychological challenges to make these films?
Empathy! Empathy: I realized that I wanted to hit people where they felt it the most, in their living rooms. I wanted to create empathy. I made a point of not wanting to make what we in the trade call "church basement films." And I don't mean this in a derogatory way, but church basements are important or good films that don't have any impact. I have to get my work seen by as many people as possible, because otherwise, what's the point?! In trying to bring empathy to my cast of characters, I have made a point in my career of being able to choose who my audience is. And sometimes that audience is PBS, and the demographic that we all know it to be: a very well-educated audience. And sometimes, I want that audience to be commercial television. At HBO, we reach the "shopping mall crowd."
YVW: How did you manage to craft a career in both commercial work despite your growing profile in "special interest" films?
Well, I just made sure I built my career around the concept that I could tell a good story. Whether I was covering sports or war. So yes, I did 10 years at WGBH in Boston where I really learned my craft. Then, I made Vietnam Diary. And this transition you're asking about, well, it came when I left WGBG to go to ABC News in New York. I knew that I would learn a lot by working with Peter Jennings. And I'm very grateful for all of those experiences because doing them enabled me to walk up either side of the aisle with credibility. By the time I quit and became a freelancer, I could pitch a commercial network, I could pitch to PBS. I'd worked both sides of the street.
YVW: Can you talk about Hollywood in the Muslim World?
This all comes back to empathy. When we invaded Iraq in 2003, I became determined to do a film which would portray Iraqis as everyday people who are all the things that everyday people are: smart, funny, sad... I wanted to create empathy in Americans as we were about to invade the Middle East. I did this for AMC when they ran American Classics. This is how I put a film about the Iraqi people in front of a different demographic of Americans. Making work that reveals human problems, beyond politics. This is what drove me then, and it's what drives me today. That's what I'm doing with the new film Into The Light: I want people to hear Barbara's story and Brendan's story; I want people to say: 'I can't believe this person has had those experiences.' If people can watch this, and have this feeling, maybe they will feel they can share their own story.
YVW: How have you seen America change through the course of your lifetime?
Ultimately, I'd like to be optimistic. I've seen America change for the better. But some things have not changed enough. The use by white officers of deadly force against black people is an issue I've been covering for forty years because it is appalling. The only difference is that nowadays people have cell phones. This police violence against black men and women has got to change.
I'm reminded of the impassioned and fiery dialogue between James Baldwin and Robert Kennedy. According to the hopes of both men, we elected a black president. And he was a president whom, I, and many rational people, hold in the highest of regards. But as James Baldwin feared, we have not evolved enough: "The tale of how we triumph isn't new, but it's the only light we've got in all this darkness."
YVW: What words of advice would you offer the current administration?
The words of Joseph N. Welch, the chief counsel to the United States Army during the McCarthy hearings. His courage and conviction marked the beginning of the end of McCarthyism: "Have you sir, at long last, no sense of decency?" I think we must all examine the ways in which we can contribute to simple decency. Decency's highest form of currency in our dealings with each other. We must be decent.
YVW: What advice would you give to young artists?
Follow your passion no matter what the difficulties, financial, emotional... Do it. Don't let anything get in your way. Be bold. Be fierce. Be brave. Seek the truth. Question those who fear it.
Related
Popular in the Community