Charles Woods, father of Navy SEAL Tyrone Woods -- one of four Americans slain in an attack on a U.S. compound in Libya last month -- is still not satisfied with the lack of direct answers from the White House about the incident, he told Fox News on Sunday.
In an interview with Fox's Geraldo Rivera, Woods responded to recent reports that his son had made repeated requests for backup as militants laid siege to the facility on the anniversary of Sept. 11th. Those requests were ultimately denied, and Woods said he wants to know exactly why.
Noting that he'd been informed that U.S. consulates are considered American soil, Woods asked why President Barack Obama and his administration were so hesitant to send reinforcements to help secure the facility and repel the assault.
Despite the nature of his concerns, Woods then proceeded to reject the notion that there was any bitterness in his queries.
"First of all, I am not angry at all," Woods said. "In fact, Mr. President, if I had the opportunity of speaking to you face to face, and I would really love to, I would say this: 'Mr. President, I respect your office. However, if you are responsible for the death of my son, I totally forgive you.'"
"This is about honor, courage and about love for America," Woods added. "And remember this, Mr. President: My son and the others died heroes and it's better to die the death of a hero than it is to live the life of a coward. If you are responsible for the death of my son, I forgive you, I love you. I also love America."
Woods has been outspoken in his quest for a more detailed accounting of the decision-making process by White House officials responding to the attack.
In a recent interview, also with Fox News, he said he considered the parties responsible for not heeding requests for backup "guilty of murdering my son."
Family members of other victims of the attack have reacted differently, with some urging against the politicization of their deaths.
While the exact details of the available intelligence and considerations made on that night in September continue to trickle out of the administration, Republicans are continuing to criticize the broader process for what they're calling a lack of transparency. Many have gone as far as to allege that the White House is complicit in a large-scale cover-up.
On Sunday, Sen. John McCain (R-Ariz.), ranking member of the Senate Armed Services Committee, compared the scandal to Watergate, even suggesting that it might be worse.
Before You Go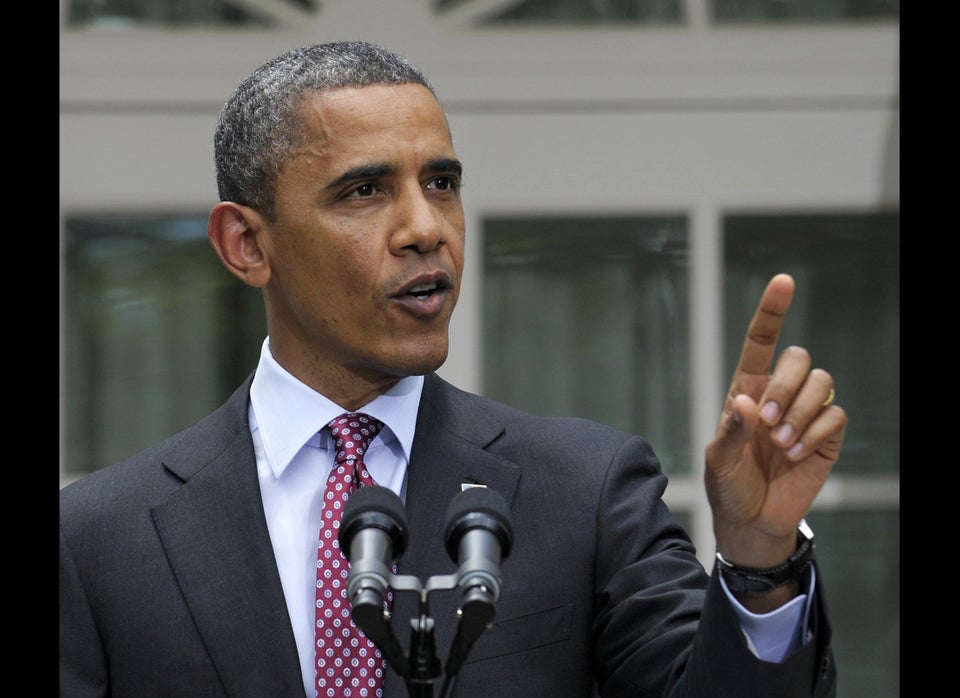 Politicians React To Attacks In Libya, Egypt
Popular in the Community