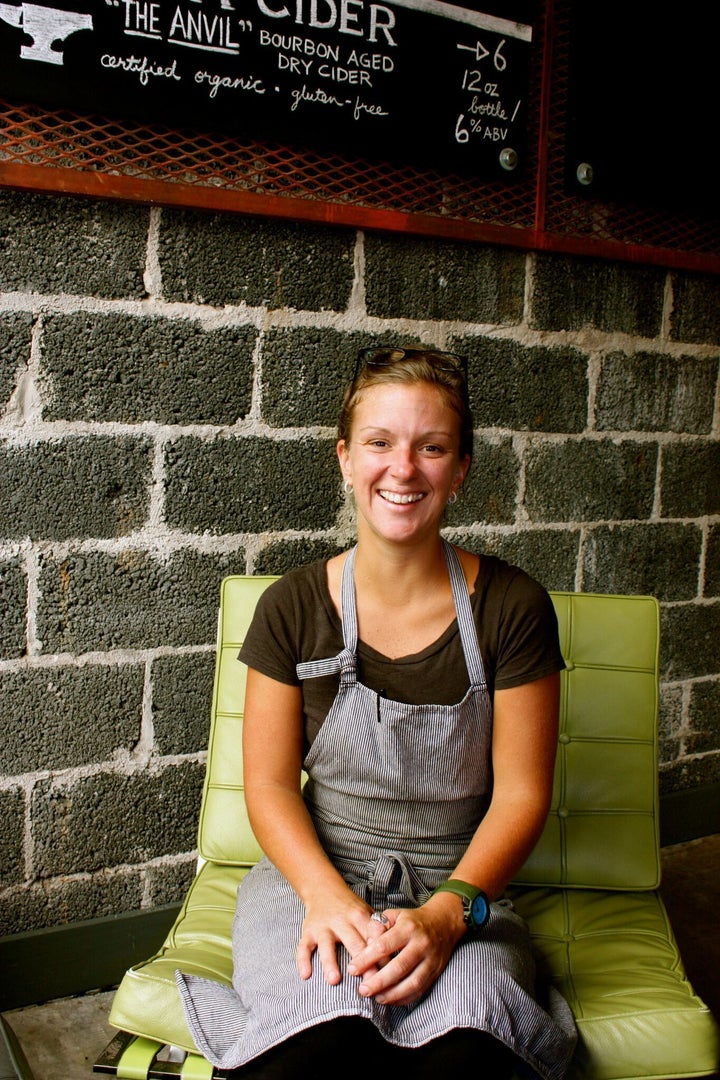 In the curious case of Emily Hahn, Top Chef participant and Charleston's newest culinary darling, we find ourselves conflicted with the two sides of the media coin presented to us by Bravo TV vs. our in person impressions of the illustrious chef. When I encountered Hahn online, I was met with a heavily edited version of a successful woman, portrayed as crusty and tough and unapologetic. It was the version that sold views online and made a reality starlet out of an ordinary woman and extraordinary chef.
The Emily Hahn who greeted me at Warehouse Kitchen + Bar far surpasses any television show portrayal. She was the type of woman you sort out after a bad row with a boyfriend for truthful advice. The friend you call when you need bailing from jail, and most importantly a pure reflection of my inner self. Hahn possesses an ability to speak unapologetically, and it creates an immediate sense of trust. Hahn's true to form in some circumstances as she sat across from me for our interview I saw within her a person of high value and high societal contribution to not only the Charleston food scene, but also to women as a whole.
"This Is the story of a girl who never knew she was going to be a chef," says red-headed firecracker Emily Hahn of Warehouse Bar + Kitchen. Hahn is a notable Charleston celebrity from her recent experience competing on Top Chef and her unabashed manner opens a direct doorway to lively conversation.
"I didn't want to be a chef," she insists. Her parents divorced at an early age, and Hahn says the culture of food differed greatly per parent. Her single and hard-working mom would feed Hahn Pepperidge Farm, provolone and deli turkey early in the school week before having to switch to peanut butter crackers and PB & J sandwiches by the week's end because money was tight.
"Dad's house was a different ballgame." Hahn's step mother had to hide all the junk food from her. "We literally had stockpiles of junk food. I couldn't stop myself. I was loose to frolic in the land of Little Debbies and Ho-Ho's."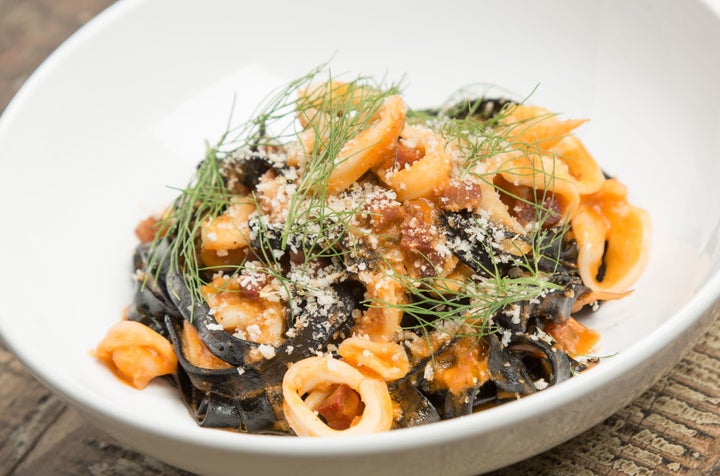 Hahn insists she never intended to end up here. Here, being Charleston, SC in the food industry. Yet, as she speaks of her memories with food it's hard not to envision Hahn in the kitchen. She describes with distant nostalgia the memory of white bread sticking to the roof of her mouth in her childhood and the joy she felt every time she bit into an oatmeal cream pie.
"Joyful." She says it's how she feels now watching people watching her in the partially open kitchen at Warehouse Bar + Kitchen. Her recent nine episode reign on Bravo TV's Top Chef has created waves in the Charleston community prompting locals and food tourists to stop by and get a glimpse of Hahn.
"I'll be calling tickets and I can see someone peering in and I tell them to come in and say hi. I didn't do Top Chef to be famous. I did it because I was terrified of doing it. I interviewed and put my toes in the water, then dipped my ankles in, and then the whole body and then there I was standing in front of Padma and I'm totally numb and was like what did I get myself into?"
Of course, if you know Chef Emily Hahn, you know all these quotes are peppered with words unfit for even a sailor's ears, much less a national publication. She doesn't care. "I just keep on going and being myself- if you don't like it, so what. I can't change my personality and at this point- I want to continue doing what I love."
Hahn wants to see her sous-chef and kitchen staff perform to the best of their ability and genuinely wants to see those around her succeed. She says this stems from her days at Mama'zu while being mentored by Ed Vasaio who gob smacked her outside of the head every time she exhibited signs of cockiness. She takes his mentorship into account as she tries to help push those around her just as Vasaio pushed her.
"I'm never going to be too big for my britches ever again. One day we were so busy at Mama'zu and Ed was trying to help me and telling me I'm doing something wrong and I mouthed off to him and he threw a pan down and started cursing at me to have some humility. I didn't bow down to him and we went on an all-out cursing war together that night… I'm 35… and 10 years later, he's all I think about sometimes especially when I'm getting asked for a signature. There's only a few people who make a big mark on who you are and who you become."
Warehouse Bar + Kitchen embodies that same humility and personality in its Spring Street residence among the cobblestoned streets of Charleston's downtown. Owners James Groetzinger and Joey Rinaldi hired Hahn and gave her free reign. Warehouse Bar + Kitchen is staffed with eclectic personalities just as sparky as the head chef's. The staff members are human, not kitchen robots and wake up each day with vigor for the Charleston food scene.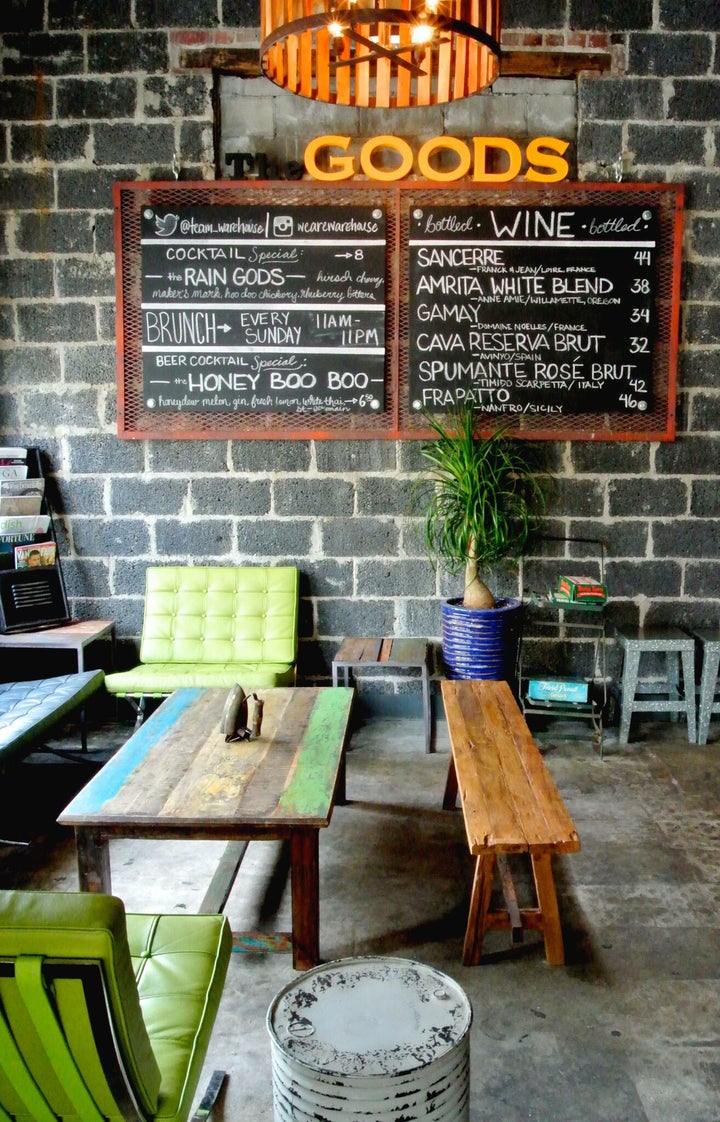 There are no rules when it comes to food at Warehouse Bar + Kitchen and Chef Hahn exhibits this with the creative liberties she takes on the daily menu. "I'm lucky enough to work for two guys who let me be who I am as a whole.
"They did get nervous when I hashtagged everything with #IDoWhatIWant after returning from Top Chef, " says Hahn laughing. "What I meant was I was filling the kitchen up with delicious food and the #IDoWhatIWant was more about the amazing pappardelle with toasted fried shrimp. It was about not following the rules in the kitchen. Our food is forward and flavorful and you can taste the happiness in every bite. I'm a mess, I have life going on right now. I wear my heart on my sleeve and you can taste it. It's not just a job for me."
Related
Popular in the Community