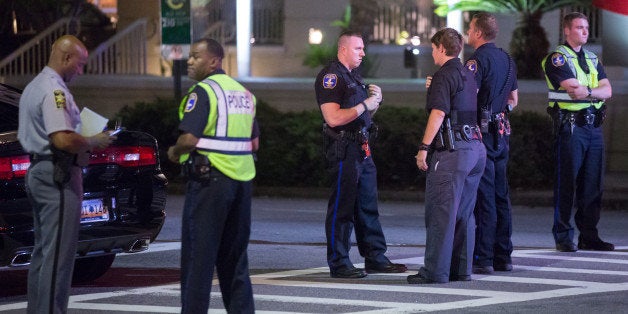 I took a moment of silence last night.
As the victims become publicly identified -- among them state Sen. Clementa Pinckney -- we must acknowledge that this atrocious act occurred inside one of the nation's oldest and most prominent black churches, making it hard to argue against the logical assumptions that all of the victims are black. More importantly, despite few specific details about the gunman's motives, it would be remiss not to consider this wicked act of violence as one of racial hate and terrorism. It appears steeped in the repulsive reality of race in America and the injustice it has forged against black lives everywhere.
"It's obvious that it's race," one local resident told an MSNBC reporter of the murderer's motives. "You got a white guy coming into an African-American church. That's a choice: He chose to go into that church and harm those people."
The agony pulsing through Charleston now is the same felt every time a black life is lost to the acts of bigots and brutality, every time a black life is violently dehumanized or devalued -- often without repercussion.
It's not breaking news that being black in America can be difficult and frightening, to say the least. Now, more than ever, we cannot ignore or mask the reality that we live in a country where one's complexion can be a direct threat to safety and livelihood.
Much less importantly, in the last few days, I have seen former NAACP leader Rachel Dolezal's white face, terribly tanned and masked as "black," plastered across TV screens, her name dominating my Twitter timeline and her life dissected through discussions I've both overheard and participated in.
I no longer care to see, hear or say her name.
Author Ta-Nehisi Coates, in his latest piece for The Atlantic, urges us to weigh that circus against "America's greatest and most essential crimes -- the centuries of plunder which birthed the hierarchy which we now euphemistically call 'race.'"
Kalief Browder died, like Renisha McBride died, like Tamir Rice died, because they were born and boxed into the lowest cavity of that hierarchy. If not for those deaths, if not for the taking of young boys off the streets of New York, and the pinning of young girls on the lawns of McKinney, Texas, the debate over Rachel Dolezal's masquerade would wither and blow away, because it would have no real import nor meaning.
Dolezal is a distraction, and her story is far too confusing, contradictory and complicated to serve as a useful catalyst to re-examine or redefine race or what it means to be black. Instead, if we are genuinely motivated to examine the role of race and racial violence, we must return our attention to how these institutional forces are affecting the lives of those who don't have the luxury of crafting their own identity.
Let us look to the Dominican Republic, where hundreds of thousands of Haitians fear being deported by a xenophobic immigration policy that human rights groups say is rooted in long-standing racism.
Let us look to the death of Walter Scott, an unarmed black man who was shot from behind by a white police officer in April, just miles away from Wednesday's church shooting.
Let us look to the 16th Street Baptist Church bombing in Birmingham, Alabama, in 1963, when four young black girls were the victims of another hate crime at another predominantly black church.
Let us look to the purpose and mission of the #BlackLivesMatter movement.
Lastly, let us look to all the other black men and women who have been brutalized and killed under similar, distressing circumstances, and consider them for what they are: acts of racial violence.
"This is as bad as it can get," one black Charleston resident told a reporter Wednesday night. "If we can't find refuge in church, where can we go? Where can we be safe?"
This article has been updated throughout to reflect recent developments in the Charleston shooting, including the identification and apprehension of the suspect.
Before You Go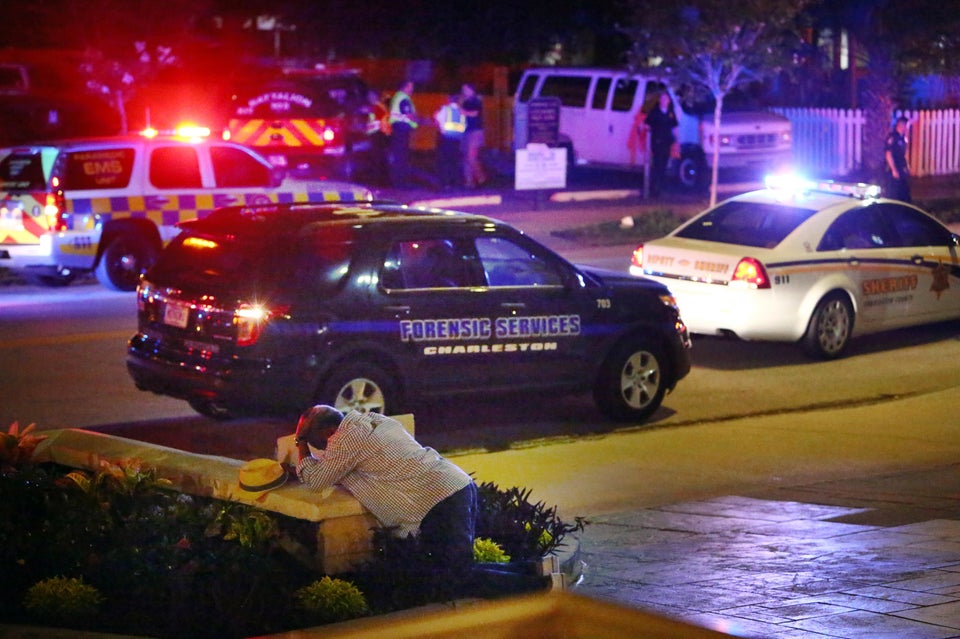 Charleston Shooting