The identities of the nine victims of Wednesday night's shooting at a historic black church in Charleston, South Carolina, have been released.
Rev. Clementa Pinckney, Tywanza Sanders, Cynthia Hurd, Rev. Sharonda Coleman-Singleton, Myra Thompson, Ethel Lance, Rev. Daniel Simmons, Rev. DePayne Middleton-Doctor and Susie Jackson were shot and killed by a gunman around 9 p.m. Wednesday during a prayer meeting inside the Emanuel African Methodist Episcopal Church.
The Charleston county coroner, Rae Wooton, confirmed the victims' names at a 3 p.m. press conference. All suffered gunshots, she said.
"We will be continuing our investigation through many means, including autopsy," Wooton added. "While the autopsies are not expected to provide us any real, new information, it's important to the process."
Pinckney was the church's pastor and a state senator representing the 45th District. A married father of two, Pinckney was elected to the state House at age 23, making him the youngest House member at the time.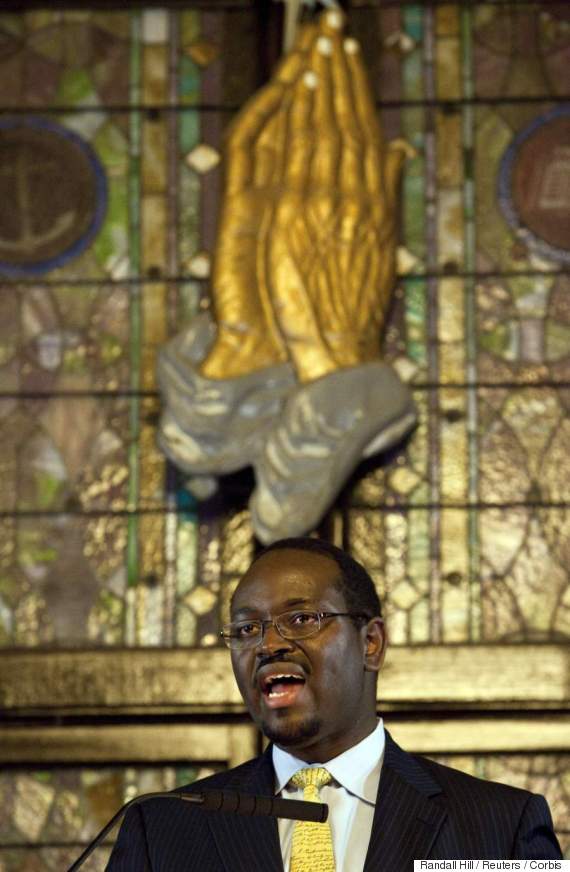 Clementa Pinckney, 41.
"He was a quiet, well-known student who was committed to his education," Cole said. "He presented a warm and helpful spirit as he interacted with his colleagues. Mr. Sanders was participating in the Bible Study session at Mother Emanuel church at the time of the shooting."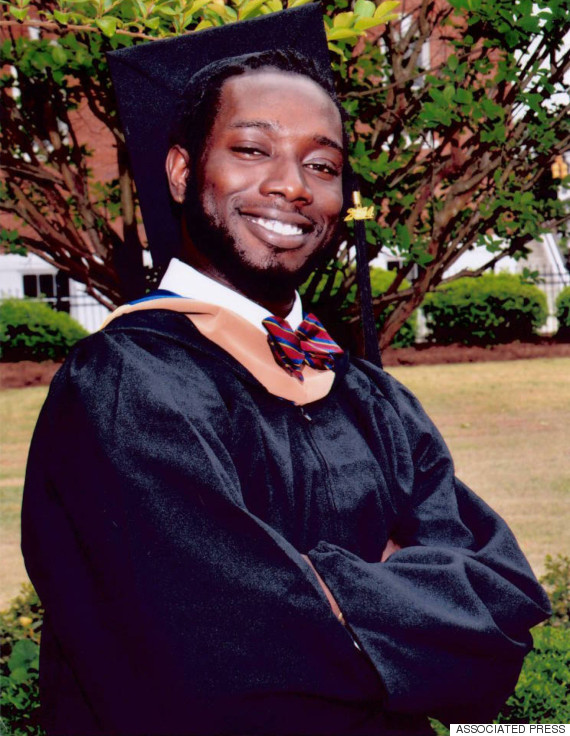 This undated photo made available by Anita Brewer Dantzler shows Tywanza Sanders on the day of his graduation from Allen University in Columbia, S.C.
Hurd was a branch manager at the Charleston County Public Library. Kurtis Rogers, communications director of the South Carolina State Library, spoke with to The Huffington Post Thursday morning.
"We have staff members who have worked with her before on various projects. She had 31 years of service at the library in Charleston," he said. "All CCPL branches have closed today." The library also posted a statement that called Hurd "a tireless servant of the community who spent her life helping residents, making sure they had every opportunity for an education and personal growth."
The branch where Hurd worked will be renamed after her, Wooton announced at Thursday's press conference.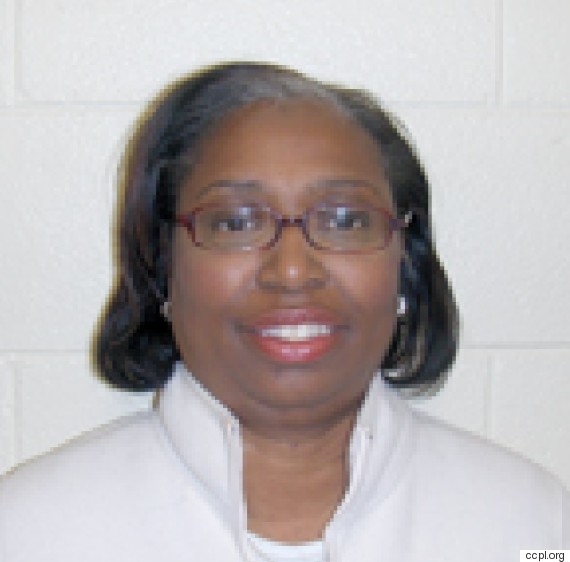 Cynthia Hurd, 54.
Rev. Sharonda Coleman-Singleton, 45
The Church of the Holy Trinity, via its Facebook page, identified Thompson as the wife of Reverend Anthony Thompson, Vicar of Holy Trinity Reformed Episcopal Church in Charleston.
"Please pray for all undergoing pain and suffering in this unspeakable crime," said Carl Lund, rector at the church.
A relative of Lance who had worked at the church for 30 years identified her as a victim in an interview with The Post And Courier.
"I'm lost, I'm lost," Lance's grandson, Jon Quil Lance, told the media outlet. He described her as "the heart of the family."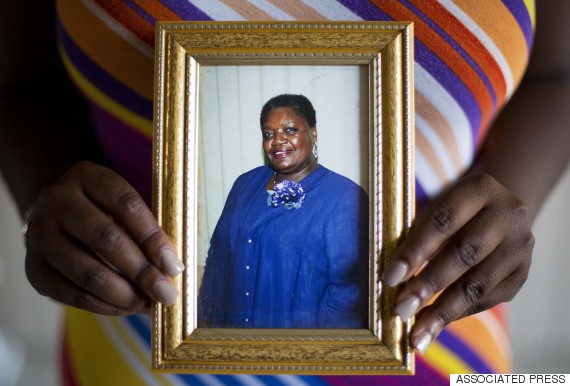 Najee Washington holds a photo of her grandmother Ethel Lance, one of the nine people killed in Wednesday's shooting at Emanuel AME Church, as she stands outside her home Friday, June 19, 2015, in Charleston, S.C. "She cared for everyone. She took care of people. She would give her last to anyone," said Washington. "That's what she was and that's what she'll always be."
Simmons was a ministerial staff member, according to the church website. He was transported to a hospital after the shooting and later died, the coroner said.
Rev. DePayne Middleton-Doctor, 49
Middleton-Doctor was an enrollment counselor at the Charleston campus of Southern Wesleyan University, AP reported, and a mother of four, according to The New York Times.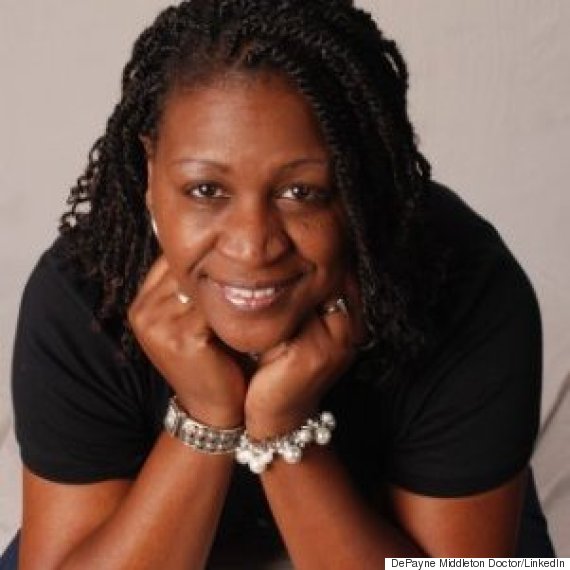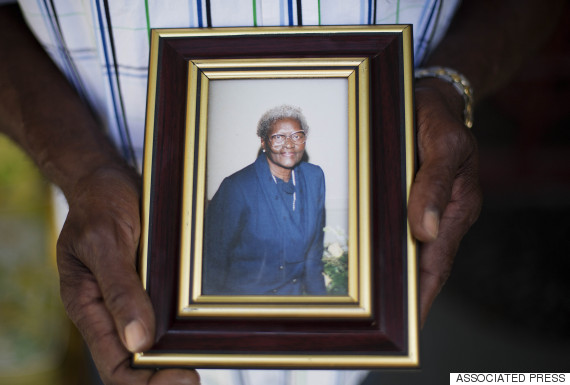 Walter Jackson holds a photo of his mother, Susie Jackson, one of the nine people killed in Wednesday's shooting at Emanuel AME Church, as he stands on his front porch Friday, June 19, 2015, in Charleston, S.C.
At a Thursday morning press conference, Charleston Police Chief Greg Mullen said the gunman participated in the prayer meeting and sat with the victims for about an hour before he opened fire.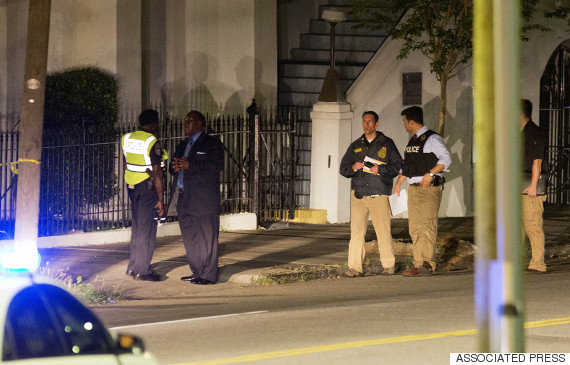 Nine people -- three males and six females -- were killed, police said. Eight were found dead at the scene.
Charleston Mayor Joe Riley on Thursday called the shooting an "unfathomable and unspeakable act by somebody filled with hate and a deranged mind."
While police continue to investigate the shooting and a possible motive, Mullen said he has "absolutely no doubt" the shootings were a hate crime.
Like Us On Facebook

Follow Us On Twitter

Contact The Author
Related
Before You Go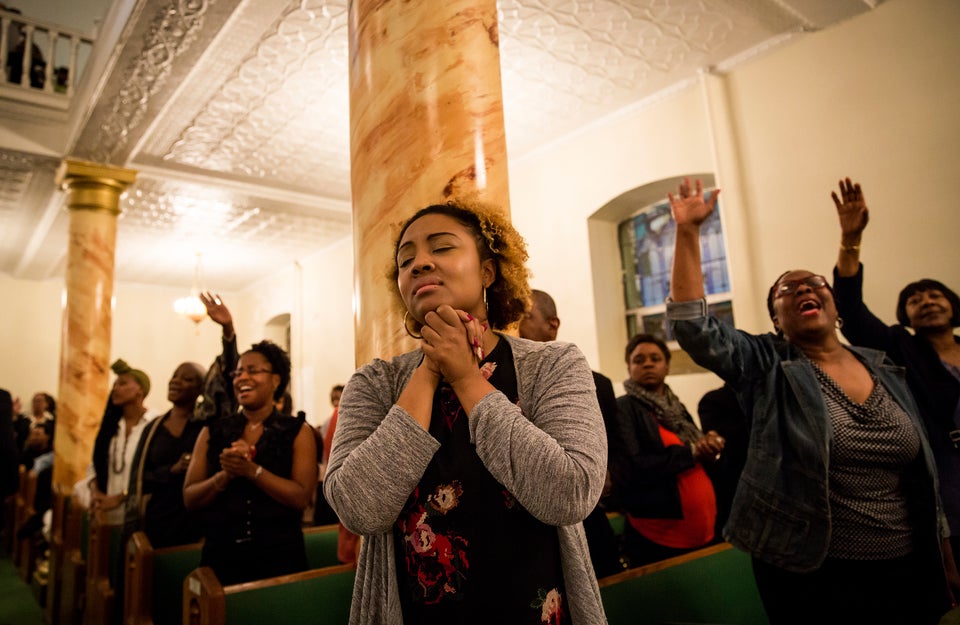 Charleston Church Shooting
Popular in the Community