One of the worshipers was photographer and father John Nettles, who captured this powerful moment between his 3-year-old son Parker and a fellow South Carolinian Taylor Willis.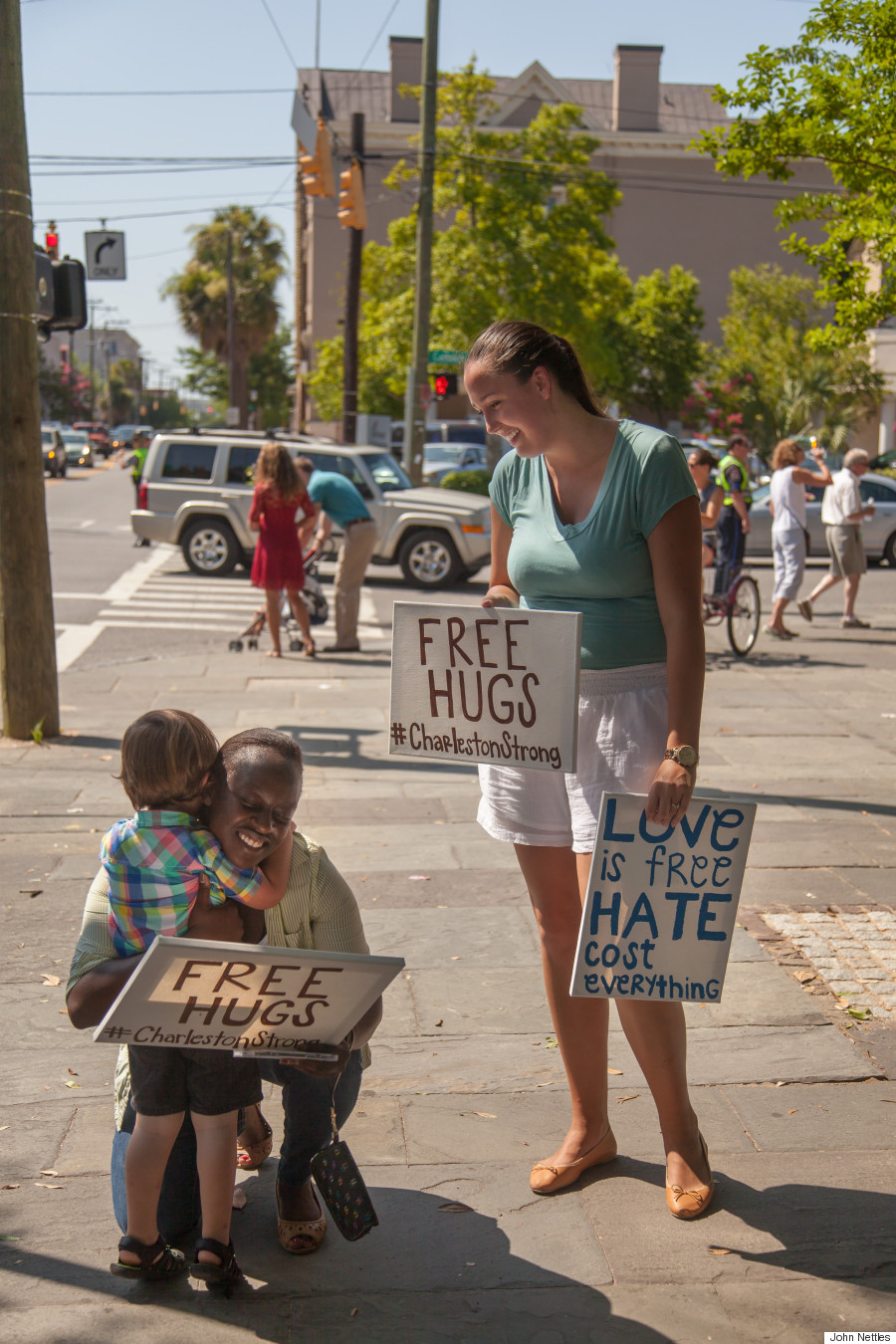 Nettles told The Huffington Post that he and his family were waiting to cross the street to head toward Emanuel A.M.E. Church when they saw Taylor and her friend Beth holding signs that read "Free Hugs #CharlestonStrong." The dad asked the women if he could take their picture, and as he prepared his camera, he saw his son running toward them for hugs. He quickly captured the candid moment.
This picture was hard to take and hard to edit...because Parker doesn't understand how powerful that hug is. To him it's just a hug. He doesn't understand that he's hugging a black woman and that he's a white boy. He doesn't understand that just last week there was another white boy who decided to murder several black people - just because they're black. To him, it's just a hug with another person.
It's probably the most beautiful hug I've ever witnessed.
Nettles told HuffPost that he and his wife Lindsey have tried to expose their son to positive moments of support and solidarity in the aftermath of the tragic shooting. "We've been really reinforcing love and kindness with him throughout everything," the dad said. "He's only 3 and doesn't have a true understanding of death and especially not murder, but he does understand when something is done out of hate or to be mean. He really does have a gentle heart and, at least for now, love and kindness seem to come naturally to him."
"I had Parker's window down and he loved seeing all the people and hearing them chant and cheer!" Nettles said. "He learned the 'peace sign' for the first time and was so happy to wave and say 'peace' to all the people waving back!"
Nettles says he has been amazed by the incredibly messages of love he's seen in Charleston. "The way my city has responded to the hate is something I haven't seen in a long time and I think it's the start of something greater in this country," he said, adding, "The world expects violence, riots, bitterness and more hate, but we are doing a wonderful job of showing how love wins. It's definitely hard to 'love your enemies' and much easier to fight violence with violence and hate with hate, but what good does that do?"
As a father, he believes the positive reaction is a sign of something even greater. "I'm so glad Charleston is responding this way because it's showing my son and every other child that love conquers hate and in return we're securing a better tomorrow through our strength today."
Like Us On Facebook |

Follow Us On Twitter |

Contact HuffPost Parents
Related
Before You Go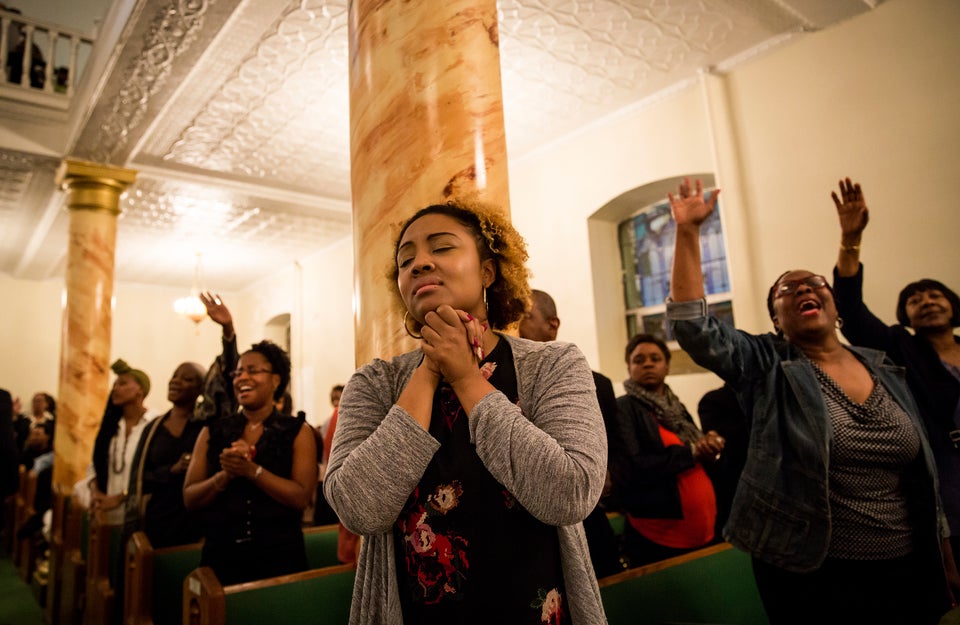 Charleston Church Shooting