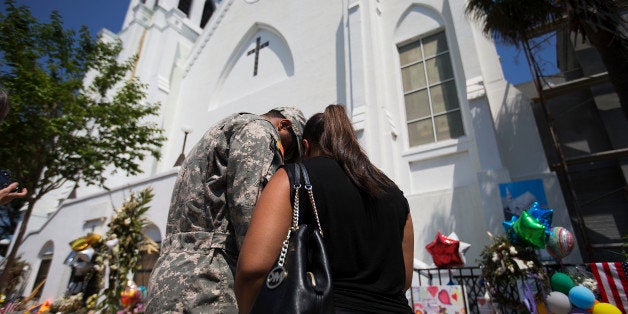 CHARLESTON, S.C. -- Many Americans treat the United States' history of racism, and the racist sentiments that persist in the country today, as background noise. But following Wednesday's massacre at the Emanuel African Methodist Episcopal Church in Charleston, that noise has gotten louder. And Dylann Roof, the 21-year-old who has been charged with murdering all nine of the victims, has become the face of this unchecked tension.
But one South Carolina lawmaker says racial hatred in the country goes beyond just Roof, and hopes to improve the situation in his state through hate crime legislation.
Rep. Wendell Gilliard (D), who represents the district where Emanuel is located, will address the South Carolina General Assembly on Tuesday to demand that his colleagues pass legislation imposing harsher penalties for crimes motivated by bias. Gilliard is a co-sponsor of the legislation, which was introduced by Rep. J. Seth Whipper (D) and is currently in committee.
"Hate groups and hateful individuals see the inaction and are emboldened to come into our communities and commit horrific acts," Gilliard told The Huffington Post. "Passing the law would be sending a message: We know you're here; we're prepared for you."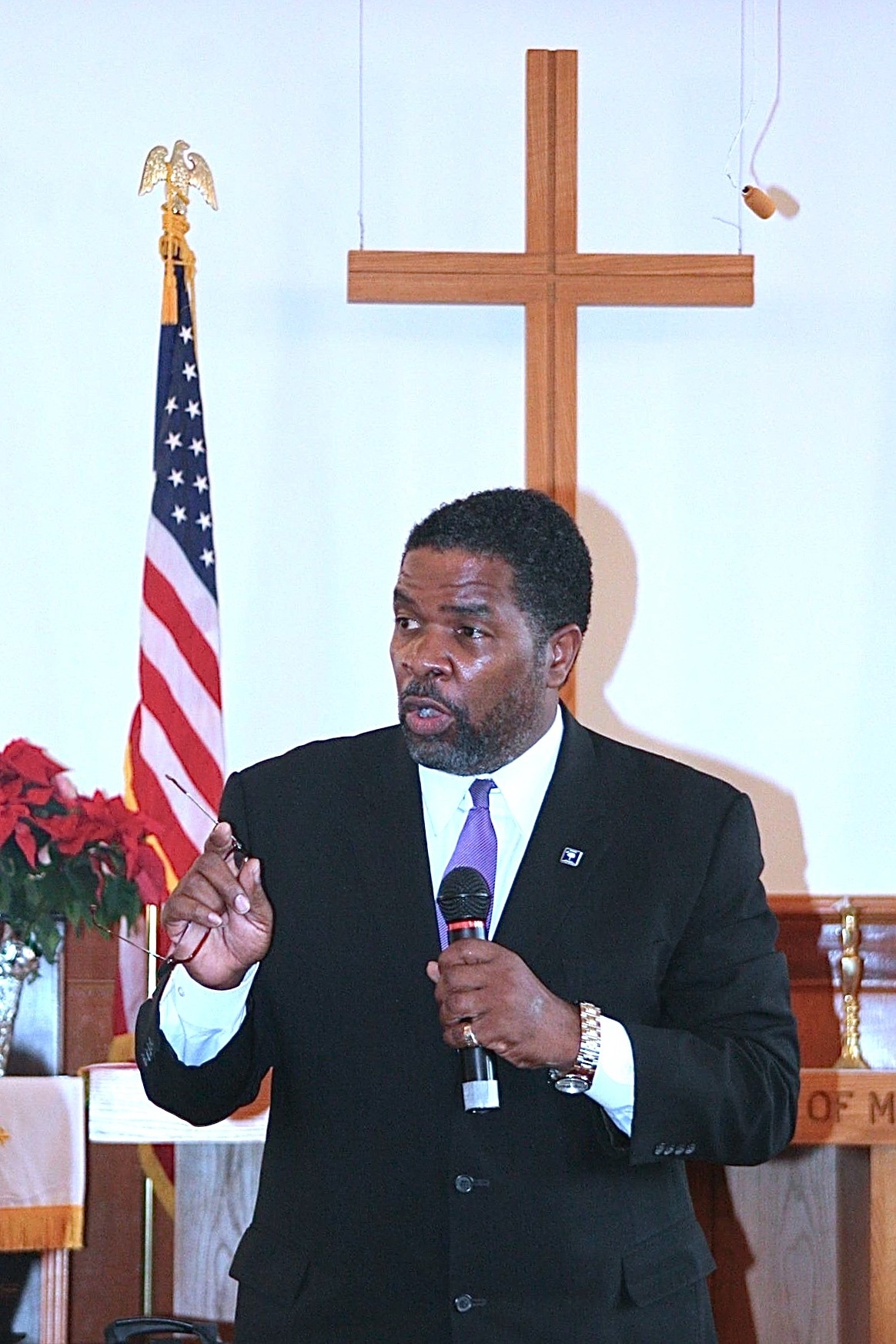 Rep. Wendell Gilliard. (Courtesy Wendell Gilliard)
Despite -- or perhaps because of -- its complex racial history, South Carolina is just one of five states in the U.S. without a hate crime law on the books, along with Arkansas, Georgia, Michigan and Wyoming.
Gilliard has tried unsuccessfully in the past to change this, co-sponsoring hate crime bills in both 2011 and 2013.
"I did that because I knew the history of the state. I always tell people, South Carolina is where many hate groups were born," he said. "I felt that we needed to have a law intact to offset the buildup of these groups in the state of South Carolina. If we didn't have laws in place to protect us, I feared something terrible could happen in our state."
Unfortunately, both of those bills faced significant opposition and got stuck in subcommittee, where they eventually died.
There are, in fact, 784 known and active hate groups in the United States, according to research conducted by the Southern Poverty Law Center. South Carolina is home to 19 of those organizations, including six neo-Confederate groups, four white nationalist organizations, three neo-Nazi groups and two factions of the Ku Klux Klan.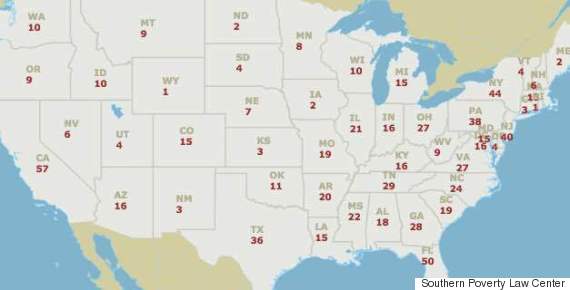 In 2013, the FBI's Uniform Crime Reporting program found that 51 reported hate crimes took place in South Carolina. The vast majority of them were motivated by racial bias.
Authorities are actively investigating whether or not Roof had formal ties to any known hate groups. The FBI is reviewing a 2,000-word online manifesto that was discovered on Saturday and has been attributed to Roof. In addition, the Department of Justice is investigating whether the attack at Emanuel AME was a hate crime.
One detail that has emerged from the manifesto is that Roof's racial anxiety and hostility were stoked in part by the website of the Council of Conservative Citizens, a white nationalist organization with deep roots in South Carolina. Roof made a reference to the CCC in the manifesto.
Heidi Beirich, a project director at the Southern Poverty Law Center, said she was not surprised that Roof cited the group.
"It's the number one purveyor of propaganda about black-on-white hate crimes in the United States," Beirich said.
"The things he reportedly said to victims inside the church sounded to me like right out of the Council's playbook," she added, referring to reports that Roof said he wanted to "shoot black people" before he opened fire.
The CCC condemned Roof's actions in a statement on Sunday, but defended the ideas laid out in his manifesto.
"We utterly condemn Roof's despicable killings, but they do not detract in the slightest from the legitimacy of some of the positions he has expressed," the statement read.
Joseph A. Darby, vice president of the NAACP's Charleston branch, said South Carolina is a hotbed for white supremacist groups because there's a blurry line between what apologists for the Confederacy call the state's "heritage" and what many others believe to simply be racial "hate."
"There's a distinction, but not much of one," Darby said. "The 'heritage' is wrapped up in the subjection of black people."
The mix of racially fraught history and racist sentiment, Darby added, makes it extremely hard to measure the presence of extremism in the state.
"South Carolina is unlike other states when it comes to racial tension," said Rev. Adam China of Adams Northeast AME Church in Columbia. "You have some extraordinarily hospitable people here, but there's still a strong segment of the population that's still very hostile."
China, who was a longtime friend of Rev. Clementa Pinckney, a state senator and the pastor of AME who was one of the nine killed, says he and his own congregation have been on alert since news of the shooting broke.
"I don't believe the gunman was working alone," he says. "It's clear he was the only shooter there, but a lot of people here think the way he thinks and talk the way he talks. I firmly believe there is someone or something else still out there that was fueling that fire."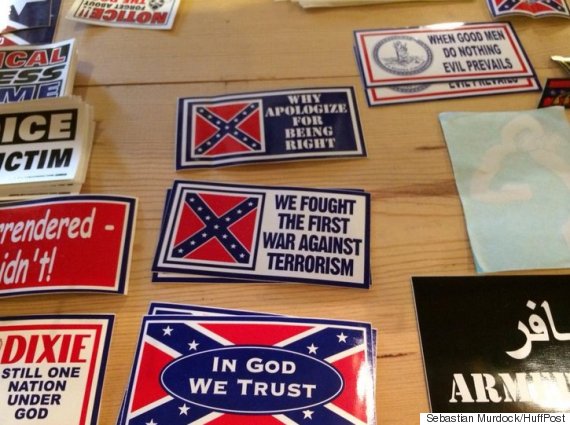 Earlier this year, the SPLC released a report entitled "The Age of the Wolf," which found that most domestic terrorism and radical violence in recent years was committed by "lone wolves" acting on their own. Between 2009 and 2015, there have been more than 60 such violent incidents. Nearly three-fourths of them were carried out by a single person who was operating alone but had been radicalized through online networks.

"The very high percentage of lone wolf and leaderless attacks and the declining number of groups on the radical right might suggest to some that the importance of the larger radical milieu is declining. But in fact, the groups and their ideologues provide the essential ideology that motivates the lone wolves and others," the report reads. "Today, that ideology is far less likely to come in publications or at group meetings. Instead, it lives on the Internet, always available and always dangerous."

In his manifesto, Roof lamented the decline of more formalized white supremacy groups.

"We have no skinheads, no real KKK, no one doing anything but talking on the Internet," he wrote. "Well someone has to have the bravery to take it to the real world, and I guess that has to be me."

Even as the migration to the digital space helps to radicalize extremists, authorities say it also makes their activity and group membership hard to track.

In 2009, the Department of Homeland Security issued a report on the rise of white supremacist and violent anti-government groups in the U.S., citing technology as a leading factor causing these groups to proliferate.

"The advent of the Internet and other information age technologies since the 1990s has given domestic extremists greater access to information related to bomb-making, weapons training, and tactics, as well as targeting of individuals, organizations, and facilities, potentially making extremist individuals and groups more dangerous and the consequences of their violence more severe," the report said.
"New technologies also permit domestic extremists to send and receive encrypted communications and to network with other extremists throughout the country and abroad," it continued, "making it much more difficult for law enforcement to deter, prevent, or preempt a violent extremist attack."

Hate crime legislation in South Carolina may help stop such attacks. But former state Rep. Bakari Sellers says that while he supports such legislation, getting it passed will be an uphill political battle -- even given the recent tragedy.
"It's a difficult proposition," Sellers said. "It would be naive to say hate crime legislation is not a divisive issue."
Whipper, who originally introduced the legislation, told HuffPost he was optimistic that "the specter of the nine lives" that were lost in the Emanuel shooting "might inspire some action."
Despite the challenges, Gilliard is undeterred.
"We report back Tuesday at noon. I'm going to ask when I go back that the General Assembly take up the hate crime bill, gun bill and legislation to remove the Confederate flag immediately in January," he said, referring to other pending bills that seek to increase restrictions on guns and to remove the Confederate flag from the grounds of the South Carolina statehouse.
"In the wake of this tragic event, it's the least we can do. If we don't, we can almost certainly expect it to be repeated."
Before You Go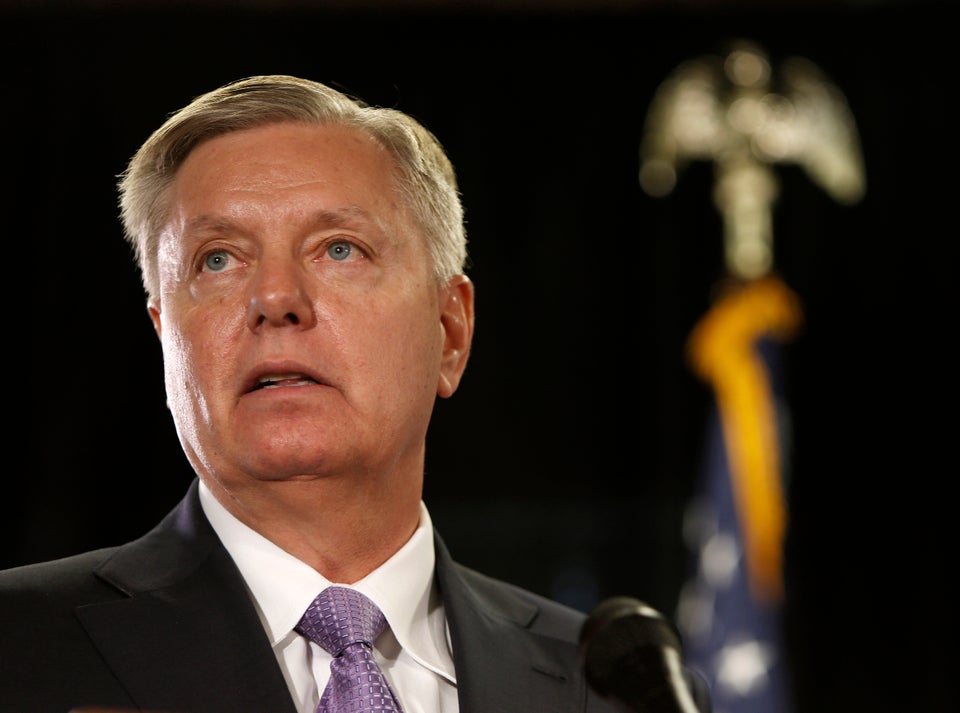 Politicians On Charleston Shooting
Popular in the Community