Dylann Roof, a self-declared white supremacist, later confessed to the heinous crime he now stands accused of -- which prosecutors describe as a calculated act of racially motivated terrorism. One year later, churchgoers and community members in Charleston have healed in some ways, but others argue that much is the same in a state with a past, and present, riddled with racism.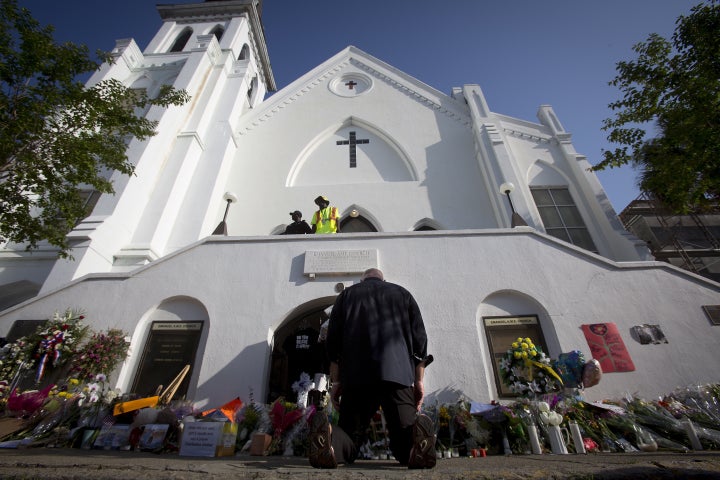 Many mourners have traveled to the historical black church in the past year, commonly known as Mother Emanuel, to pray and pay tribute to those killed on that dreadful day. The victims were: Rev. Clementa Pinckney, Tywanza Sanders, Cynthia Hurd, Rev. Sharonda Coleman-Singleton, Myra Thompson, Ethel Lance, Rev. Daniel Simmons, Rev. DePayne Middleton-Doctor and Susie Jackson.
Rev. Dr. Betty Deas Clark, who knew Pinckney personally, took over the pulpit at Mother Emanuel in January. She says the experience so far has tested her resilience and strength, but both have helped her to overcome challenges as a leader in the church and community.
"It's been a whirlwind," Clark said of her new role. "It's been filled with moments of joy, moments of sadness. It's stretched me as a leader. I guess I'm more compassionate now than I've ever been before."
Clark has expressed forgiveness of the accused killer's horrific acts of racial violence, as have other family members of those who died. However, while some have found forgiveness to be a helpful measure in healing, others say moving forward will require much more than mercy.
"We can't talk about healing until we really talk about the underlying racial issues, issues of system racism, the racism that was endorsed by the state by the simple fact that the Confederate flag was raised," Newsome told The Huffington Post. "Yes, we need to heal. Yes, peace itself is a cause worth advocating for, but there is no peace in the absence of justice."
"There's no real peace, there's just order," she added. "Peace is about justice."
Charleston's racial history runs deep. The "Holy City" was once home to one of the state's primary slave ports, where beaten and bruised black bodies were auctioned off to white owners. Yet while the days of slavery are long gone, racism still persists throughout the town.
"It's important that we make sure that what happened in Charleston is placed in it's proper context," Newsome said. "We're talking about dynamics in 2016 that have its roots in chattel slavery. The whole economy in Charleston, the tourism, is built on the glamorization of this process. There's a lot of deep racism and the same economic and racial issues exist today."
Douglas Birdsall, a white Christian leader based in Boston, Massachusetts, understands this reality, too. As the founder of the Civiltas group, a coalition of church, school and media leaders, Birdsall is committed to help bring racial unity in churches and communities everywhere.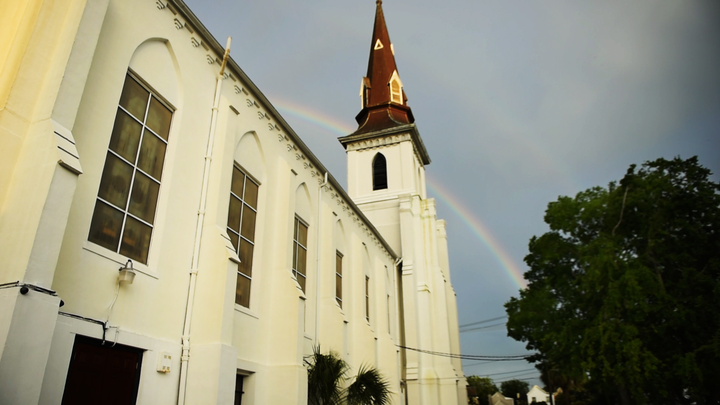 "Honestly speaking, the church has too often ignored its own teaching and betrayed our faith," he told HuffPost. "We have too often been silent, and in too many cases have been complicit, in the history of slavery and in the ongoing practices of discrimination and racism. This is a shameful reality."
Birdsall and a team of other pastors launched a call to action in response to Charleston's mass shooting last year, asking Christian leaders to stand in solidarity with the city and work towards restoration. He flew to Charleston on Thursday to host a commemorative anniversary dinner and speak to the community about ways to achieve racial healing and reconciliation.
"If we are going to come to terms with this, we must be honest with our own history in this country," Birdsall said. "My hope is that people will leave Charleston with a spirit of hopefulness. Hopelessness is the enemy of creativity, justice and constructive engagement."
At the dinner that Civilitas hosted, church leaders from across the country expressed the need to bridge the gap between black and white communities.
"Civilitas gives you the opportunity to connect," said Rev. Mark Whitlock, a black pastor from California. "It's a way to share that [the black and white community] are both complicit, that we both have challenges on each side, but we need to come together. Maybe it begins with dinner, and then worship."
Maybe if Roof had been educated on the challenges and celebrations of Mother Emanuel churchgoers, he would have had less hate in his heart, Whitlock said.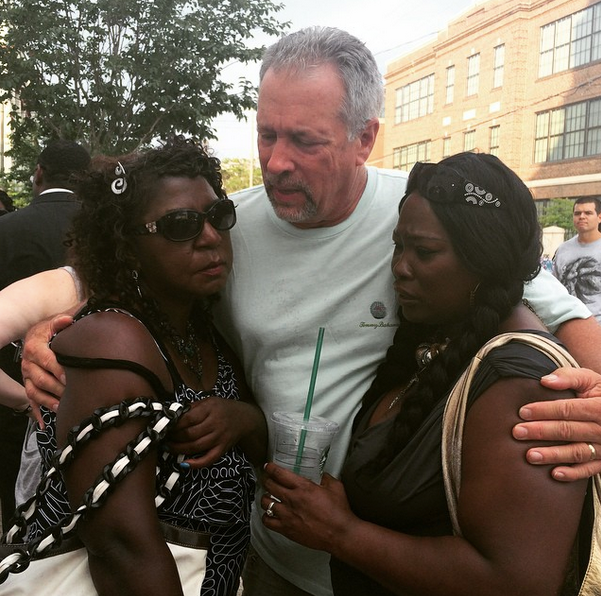 While there's been a greater awareness that South Carolina, and the nation as a whole, is still "nowhere near post-racial," there needs to be more tangible action, said Rev. Joe Darby, vice president of Charleston's NAACP chapter.
"These conversations are still kind of few and far between," he said. "When it comes to the impact on things like causing patterns, gentrification, public education, there's minimal change. There's been no difference in public policy. The governor took down the flag but still won't support meaningful gun control legislation."
Gun control laws are again in the spotlight, after the massacre of 49 people in a gay nightclub in Orlando on Sunday. It remains to be seen what, if anything, politicians will do to stop the easy access to automatic assault weapons.
For Clark, it was important to offer her support to those the Florida tragedy affected. So the Mother Emanuel pastor declined an invitation to attend the United States of Women's Summit that Michelle Obama hosted at the White House on Tuesday and traveled to Florida to comfort the victims of Orlando's tragedy instead.
"Even though I would have been in the midst of some powerful women, there was a greater power that pulled me to go to Orlando," Clark said at Thursday night's dinner. She said she went to a counseling center, where victims still reeling from the violence sought comfort. She knew their pain all too well. She began to hug them.
"The hug for me was an exchange," she said. "I felt their pain, and I believe they felt my love. So I believe it was medicinal. They just needed someone to validate their pain, to walk with them. I was privileged and proud to do so."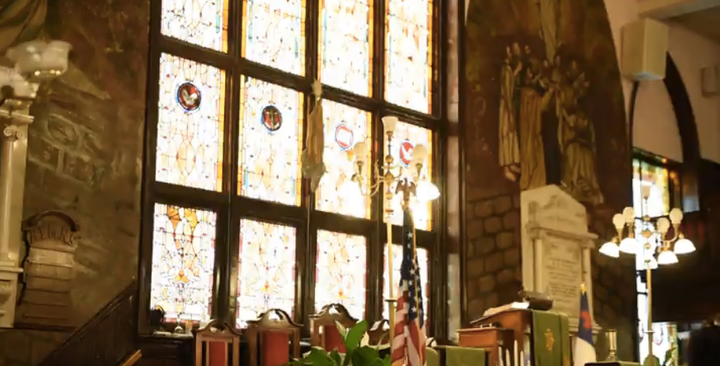 That anguish is a feeling too many Americans experience entirely too frequently in connection to mass shootings like those in Charleston and Orlando. These tragedies serve as a constant reminder that racial hatred, homophobia and other bigotry still haunt us -- and that only through standing in solidarity are we better able to achieve progress.
Clark took to the podium later that night in the ballroom of Belmond Charleston Place and conveyed this message, as she spoke about the power of faith to the sprinkled mass of black and white church leaders.
"This room is filled with love," she said. "It's filled with people who care about people. And that's my heartbeat: I care about people. And so, as the pastor of Mother Emanuel, I want to say thank you for caring so much about us. To come to the proverbial table, figure out what's wrong, and what we can do to make it right. Because the God I love and the God you love -- the God I serve and the God you serve -- he's not black, he's not white, he's nothing in between. He's everything."
Popular in the Community