An act of terrorism unfolded on American soil last night when Dylann Roof allegedly killed nine people at Emanuel African Methodist Episcopal Church, a historic black church in Charleston, South Carolina.
The victims were attending a Wednesday night Bible study. Roof reportedly sat in on this service for about an hour before going on a shooting rampage. His intention was "to shoot black people" -- a plot that had been in the works for at least six months. Sylvia Johnson, a relative of one of the victims, said Roof told his targets, "You rape our women and you're taking over our country. And you have to go."
When white people go on shooting sprees, their actions are frequently attributed to mental illness and, thus, they're not considered fully accountable for the harm they've inflicted. But in a historical psychoanalysis of 235 mass murders in the U.S., forensic psychiatrist Dr. Michael Stone called this a logical fallacy, and noted the media narrative tends to go something like this: Someone committed mass murder, therefore he is mentally ill, which caused him to commit mass murder.
This narrative -- which is not afforded to people of color -- feeds into the assumption that incidents like what happened at Emanuel AME Church are isolated tragedies executed by lone gunmen. Essentially, it excuses the system that allows racialized terrorism to keep happening.
Only around 22 percent of mass murderers suffer from clinical mental illnesses, while the rest are just people with narcissistic and paranoid personality traits like entitlement, self-righteousness and resentment. They strike back at people they both know and don't know. At the time of the killings, they're usually feeling a combination of murderous rage, utter hopelessness and suicidal despair -- but these things are not mental illness, Stone wrote this May in the journal Violence and Gender this past May.
What we know of Roof so far echoes these facts, Stone told HuffPost. Men like this, said Stone, are susceptible to white supremacist ideology because it has the ability to "[reverse] a feeling of worthlessness and inadequacy." Historically, white supremacy has been attractive to disenfranchised white men, explained Stone, because it gives their suffering meaning and it gives them a cause to rally around.
"Some men of that sort try to adopt a cause -- often a very hateful cause like white supremacy -- to imagine that instead of being a flop and failure, they're a member of a special group of people who are under-appreciated but who also really know the truth and [are] trying to grab the reins of power," said Stone. "That would be a relief from the feeling of being a total nothing and a total failure."
In 1999, Dr. Alvin Poussaint, a black psychiatrist, wrote in The New York Times about why he believed racism should be considered a mental disorder. "Like all others who experience delusions, extreme racists do not think rationally," he wrote. But the American Psychiatric Association decided not to recognize the phenomenon as such -- and ultimately opts to focus on the impact of racism on people's lives -- because racism's presence in the U.S. makes it normative, and because the organization "expressed their concern that if racism was to be classified as a mental disorder, racists would perceive an inability to control their beliefs and, therefore, not be inclined to challenge and change their racist beliefs." Some psychiatrists also attempted to get "pathological bias" into the DSM-V in 2012, but its inclusion was ultimately rejected.
Park Dietz, a well-known forensic psychiatrist who has testified in several high-profile criminal cases of mass murderers, agrees that bigotry is not a mental disorder. While it can distort the lens through which people view the world, explained Dietz, there is no biological basis for bigotry the way there is for real mental illness. And in fact, bigotry doesn't even necessarily have to disrupt the way a person lives his life and contributes to society.
Racism is not a mental illness. Unlike actual mental illnesses, it is taught and instilled. Mental illness was not the state policy of South Carolina, or any state for that matter, for hundreds of years -- racism was. Assuming actions grounded in racial biases are irrational not only neutralizes their impact, it also paints the perpetrator as a victim.
Black people, on the other hand, do suffer actual mental health issues due to racism. Here are a few things to keep in mind as the media digs into Roof:
When I heard about what happened at Emanuel AME Church, memories of attending weekly Bible study sessions just a few hours from there with my great-grandmother came flooding back. That could have too easily been our black church. When I look at photos of these victims, I see my family. Susie Jackson was a longtime church member at Emanuel -- like my great-grandmother was at her own church. I also see my grandfather in Rev. Clementa Pinckney; my mother in Sharonda Coleman-Singleton; and my brother in Tywanza Sander, for various reasons.
I understood what President Obama said Thursday. "I've had to make statements like this too many times," he said. And I keep writing the same article. The context and names are different but the premise remains the same: To be black, specifically in America, is to be in a constant state of fear. There is no refuge. There is no escape. There is no sanctuary.
Racism isn't a mental illness, but the psychological, emotional and physical effects on those who experience it are very real. And I'm exhausted.
This story has been updated with comments from Stone and Dietz.
Anna Amendrala contributed reporting.
Support HuffPost
The Stakes Have Never Been Higher
Before You Go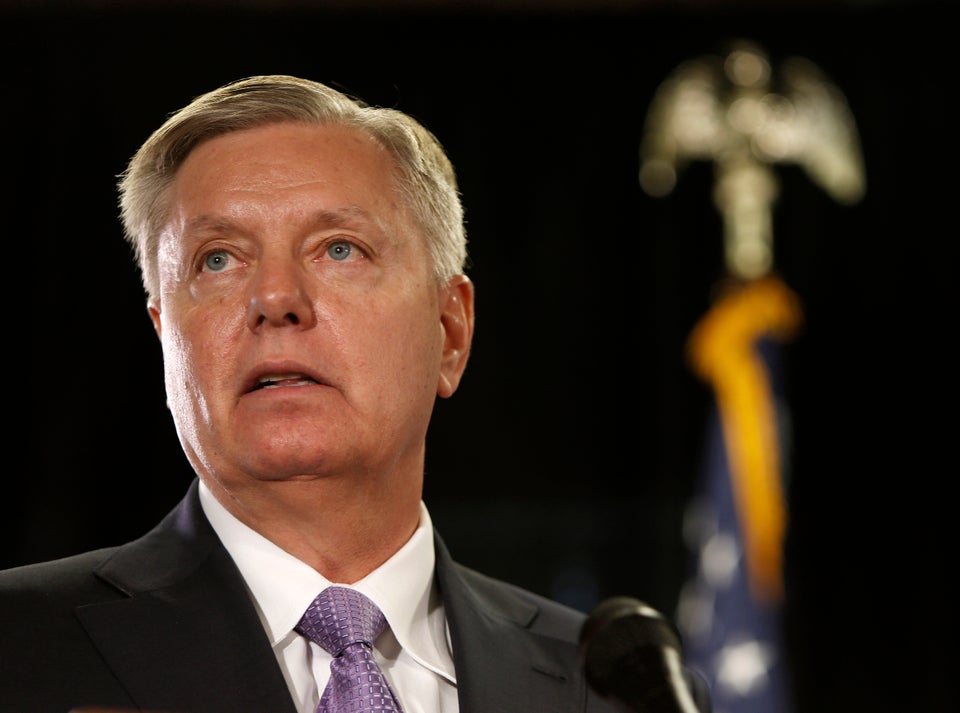 Politicians On Charleston Shooting
Popular in the Community