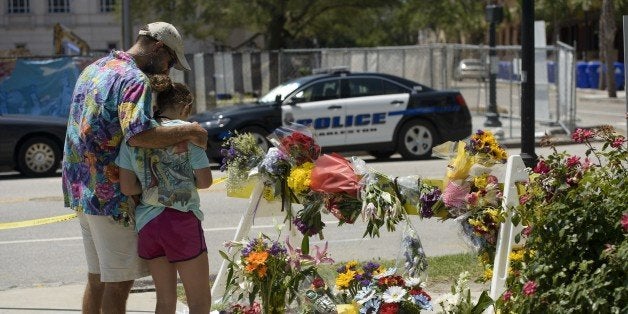 A white gunman devastated the Charleston, South Carolina, community after killing nine people on Wednesday evening at the historically black Emanuel African Methodist Episcopal Church. But grieving locals and supporters nationwide have already committed to responding in a way that will honor the victims, and help prevent such tragedies from happening again.
As the hate crime investigation gets underway, advocates are coming together to support the shattered community, fight racism and once again push for a overhaul in gun legislation.
Here's what you can actually do right now.
Donate To The Victims' Fund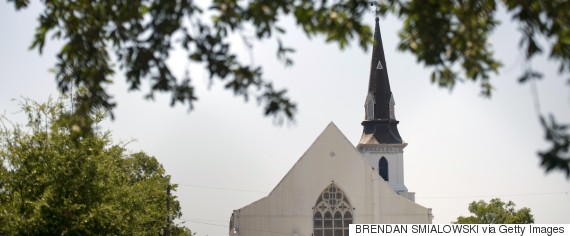 To help support the church, cover funeral expenses and counseling services, Charleston Mayor Joe Riley established the Mother Emanuel Hope Fund, Time.com reported. The city has already made a donation of $5,000 and the website for the public to make donations will be available on Friday.
Learn more about the Mother Emanuel Hope Fund and how you can get involved here.
Demand An End To Gun Violence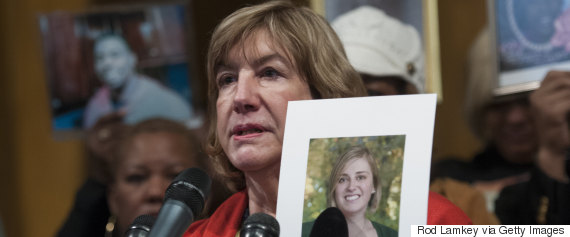 On Thursday, President Barack Obama called upon the country to rally together to fight gun violence.
"We as a country will have to reckon with the fact that this type of mass violence does not happen in other advanced countries. It doesn't happen in other places with this kind of frequency. And it is in our power to do something about it," Obama said.
Across the U.S., 32,000 people die from gun violence every year, a devastating figure that a number of advocacy groups are working to reduce through their tireless campaigning.
The Brady Campaign pushes for obligatory background checks on all gun sales, stopping "bad apple" gun dealers and broadening the conversation to help prevent unintentional gun deaths. Find out more about the Brady Project and how you can get involved here.
In the weeks following the 2012 Sandy Hook Elementary School shooting, which claimed 26 lives, local residents came together to form the Newtown Action Alliance. The grassroots organization is open to members from across the nation and works to stem gun violence by introducing smarter and safer gun laws. Find out more about the Newtown Action Alliance and how you can get involved here.
Remember Why #BlackLivesMatter Matters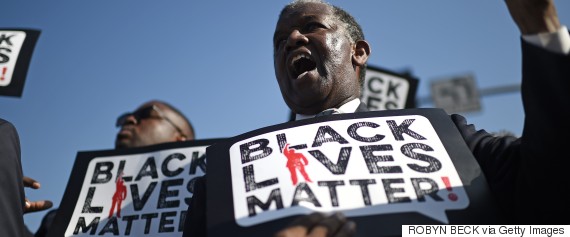 As HuffPost's Lilly Workneh reminds us, incidents like this don't happen in isolation and it's cause to revisit the "purpose and mission" of last year's #BlackLivesMatter movement.
"More importantly, despite any confirmation of the gunman's motives, it would be remiss to not consider this wicked act of violence as one of racial hate and terrorism. It appears steeped in the repulsive reality of race in America and the injustice it has forged against black lives everywhere. Lastly, let us look to all the other black men and women who have been brutalized and killed under similar, distressing circumstances as acts of racial violence."
An upfront conversation about race relations, privilege, hate and anger could be an important starting point in helping prevent future similar incidences.
Be Productive In Online Conversations
Follow hashtags to find a local vigil, post a #PrayerForCharleston or read and share opinion pieces. It's an opportunity to make progress and elevate voices that need to be heard. Above all, be open to listening to -- and learning from -- other people's perspectives. As Esquire points out: "What happened in a Charleston church on Wednesday night is a lot of things, but one thing it's not is 'unspeakable.' We should speak of it often."
Related
Before You Go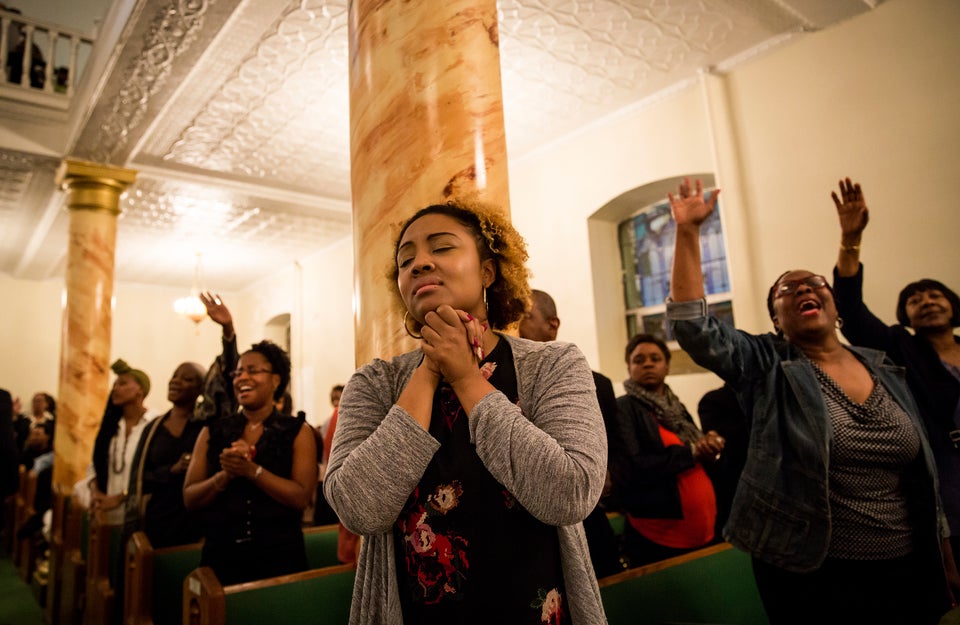 Charleston Church Shooting
Popular in the Community