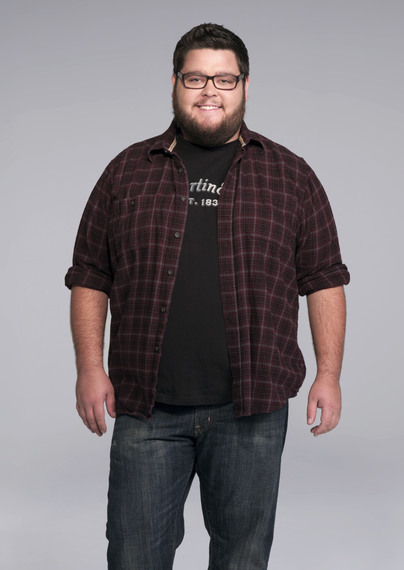 Charley Koontz as Daniel Krumitz on the CBS drama CSI: CYBER Photo: Randee St. Nicholas/CBS© 2015 CBS Broadcasting Inc. All Rights Reserved.
No matter how often I get to do this, I'm truly blessed to still get the feeling of awe when I come across something or someone cool.
My recent visit to CBS Studios in Studio City was no exception.
During my visit to the set of CSI: Cyber, I got to meet the director for that particular episode, the great Eriq La Salle, and I watched them shoot a scene. I met Shad Moss, whom I had the good fortune of conversing with recently, and James Van Der Beek was really cool. And yes, the set of the tactical room is every bit as slick as it is on television. I promise.
The man of the hour, "Krummy" himself, or as he is more commonly known on this planet as Charley Koontz.
Charley plays Daniel Krumitz, another of my favorite television portrayals of "nerds rule the world," and in this case, save the day in the upcoming episode, "Python's Revenge." airing March 2nd..
In the upcoming episode of the CBS series CSI: Cyber, also starring Ted Danson, Patricia Arquette, James Van Der Beek, Shad Moss, Hayley Kiyoko and of course, Daniel; a big bad enemy from the show's first season by the name of Python has come back to wreak havoc in Avery Ryan's (portrayed by Patricia) world.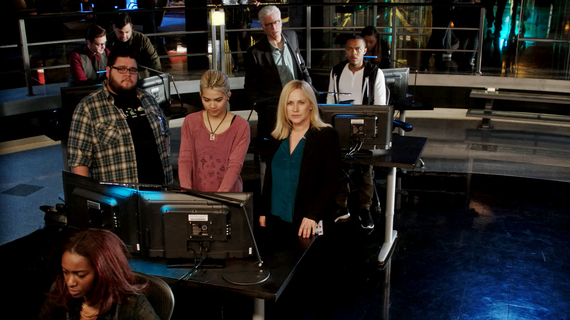 CSI: CYBER on the CBS Television Network. Pictured left to right: Charley Koontz, Hayley Kiyoko, Ted Danson, Patricia Arquette and Shad Moss Frame Grab: CBS© 2016 CBS Broadcasting, Inc. All Rights Reserved.
"Yeah, man," Charley said. "Krummy is invaluable."
As is his counterpart and fellow teammate at CTOC, Brody Nelson (portrayed by Shad). There is an interesting interplay that exists between Krummy and Brody - the competition for mom and dad, or in this case Ted and Patricia's characters.
"There's a little competition that exists for Avery's approval, we both want to do good for them." Charley said.
Charley, a Bay Area native, or more specifically - a Concord, California native.
"I'm sure it's the same for you, Bryan, being from Fairfield. Where's Concord? So, I just say San Francisco." Charley laughed.
Charley is also a part of the Be Real Campaign. The campaign is dedicated to an overall improvement at our perceptions of ourselves, mainly our body confidence.
"It's about being comfortable in the skin that you're in. A thin or skinny body isn't always a healthy thing - society has always pivoted to that point that thinner is better, that's not always the case." Charley said.
Listen to Charley's full interview on this episode of the BryanTALKS podcast below, the interview starts at 6:31 - or you can just listen to the full episode, wink.
Watch CSI: Cyber on CBS- Sundays at 10/9c.
Support HuffPost
The Stakes Have Never Been Higher
Popular in the Community