Taking a stand can lead to good things.
Howard said she wrote the letter a day after her former agency dropped her from their roster, allegedly criticizing her "too big" body (a U.K size 6/8, or U.S. size 2/4). She signed the powerful note with a clear message: "Until (and if) an agency wishes to represent me for myself, my body and the WOMAN I've become, give me a call. Until then, I'm off to Nando's."
That agency came calling when Trudi Tapscott caught wind of the letter. Tapscott works as modeling agent with Muse Management, a New York City-based agency that represents Candice Huffine and Denise Bidot, among others.
"Charli Howard took control of a situation she could not, and would not change," Tapscott told The Huffington Post. "She did not let the circumstances change her drive to model. That's what impressed me about her."
Tapscott quickly approached Howard about joining the extensive roster at Muse, which represents models of all different shapes and sizes. Howard explained to The Huffington Post that while she was "thrilled" to hear from Tapscott, specific needs needed to be met before she signed with a new agency.
"I needed to know that I would be looked after, have a team 100 percent behind me and that my measurements and flaws would be accepted," said Howard, who has worked with Harper's Bazaar and Vidal Sassoon, among other brands and magazines.
Howard told HuffPost she has not heard from her old agency, whom she has declined to name, and doesn't expect to -- but she hopes her experience will inspire a shift in the fashion industry's perception of beauty. When it comes to facilitating that change herself, her position is pretty clear.
"It's not my job to change the standards of the industry, it's up to the big guys," she said. "I'm excited to now be represented by an agency that is open-minded to varying shapes and beauty in fashion, and I sincerely hope that other agencies follow suit. I've said before, I do think designers and brands are willing to accept varying beauty, styles and body shapes, but agencies need to set a precedent. I can't single-handedly do that."
Still, Howard has inserted herself in the push toward a more inclusive industry, simply by speaking out. As Tapscott puts it, "Charli Howard has become an influencer by following her instincts."
We can't wait to see what's to come from Howard in the next chapter of her career.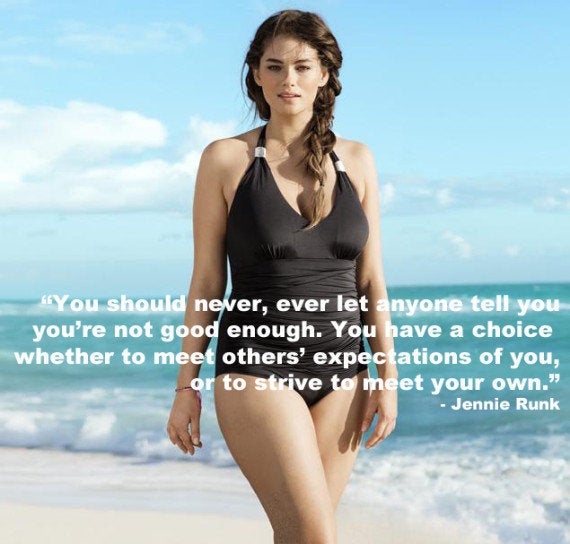 Inspiring Quotes From Models