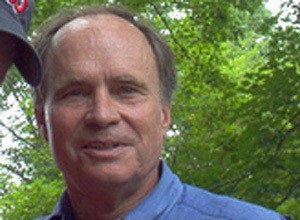 The late-campaign airing of allegations of ethical misconduct in the race for an open New Hampshire House seat could produce the rare spectacle of a member of Congress facing an ethics investigation shortly after entering office.
On Thursday morning, the Nashua Telegraph published a fairly damning story about former Congressman Charlie Bass (R-N.H.) who is running for his old seat, currently held by Senatorial candidate Paul Hodes (D-N.H.). According to the paper, Bass helped set up a business meeting benefiting a New Hampshire wood pellet company at the same time that he held $500,000 worth of privately held stock in that company. Days after Bass left office in January 2007, he took a position on that company's board.
The former congressman told the paper that he had inadvertently listed the stock holding. He did not buy the shares until after he was defeated by Hodes.
Bass said he first inquired about buying stock after the election in November 2006 and the New England Wood Pellet's Board of Managers approved selling shares to Bass in January 2007.

"I only acquired the stock after serving in Congress," Bass said during a telephone interview. "There is nothing wrong with getting into the business after I got out of office and that's just what I did."

Bass said he has the stock certificates to prove the purchase of stock in January 2007 and not a year earlier.
The article sets up a fairly tricky political situation for the former congressman, who had seemed poised to reclaim his old seat. On a strictly ethical matter it's a bit simpler, experts say. Forms should exist detailing when, exactly, Bass purchased the stock. And should he end up being elected to Congress, the House Ethics Panel would have a fairly straightforward case in demanding that information.
"I don't know what the truth is. If he held the stock at the time it is a conflict if he didn't, it's not. I don't know the answer. He did schedule the meeting, it seemed like it was on his financial disclosure at the time. It seems like he is changing his tune," said Melanie Sloan, executive director of Citizens for Responsibility and Ethics in Washington. "If he held the stock, it is like the situation with [Rep.] Maxine Waters [the California Democrat accused of setting up meetings to help a bank where her husband owned hundreds of thousands of dollars in stock.]
"If he wins the election then certainly given the personal financial disclosure forms, which indicate he did hold the stock, the ethics committee would have reasons to investigate the matter."
CREW itself can't call for an investigation because the incident involving Bass falls under the jurisdiction of the House panel alone. The newly established Office of Congressional Ethics, an independent ethics body, can look into events that took place only after March 2008 (when it was established). But if Sloan is right, and the House panel does look into Bass' case, it could set a land-speed record for a member finding himself or herself in formal ethics limbo.
"It is pretty unusual," said Mary Boyle, vice president for communications at the good government group, Common Cause. "I can't name, off the top of my head, the last member [who faced an investigation upon entering office], or if there was a previous one. But it would certainly be unusual upon entering congress and being sworn in to have this happen. Keep in mind how the committee works. It is a slow moving process... we have an ethics committee that is not anxious to jump into thing."
"But there are allegations worth investigating in the story," Boyle added. "And the best and most definitive way to deal with them is through the House Ethics Committee."

Popular in the Community