 Once-Republican Florida governor Charlie Crist had some glowing words about Barack Obama at the Tampa Bay Association of Black Journalists' awards banquet on Thursday.
"I've looked into the soul of this man, and what I've seen is a man who is deserving of all our prayers and all of our support," Crist remarked about the recently reelected president.
Thursday the former governor was effusive about the Democrat president calling him "the real deal" and his 2009 Recovery Act a "godsend."
He also acknowledged the blowback he received after hugging Obama while in office as a Republican governor: "I have caught more grief from my party for simply being decent to the president of the United States of America, and I'm sick of it. It's not right. It's not fair."
Click below for scenes from Florida polls this election: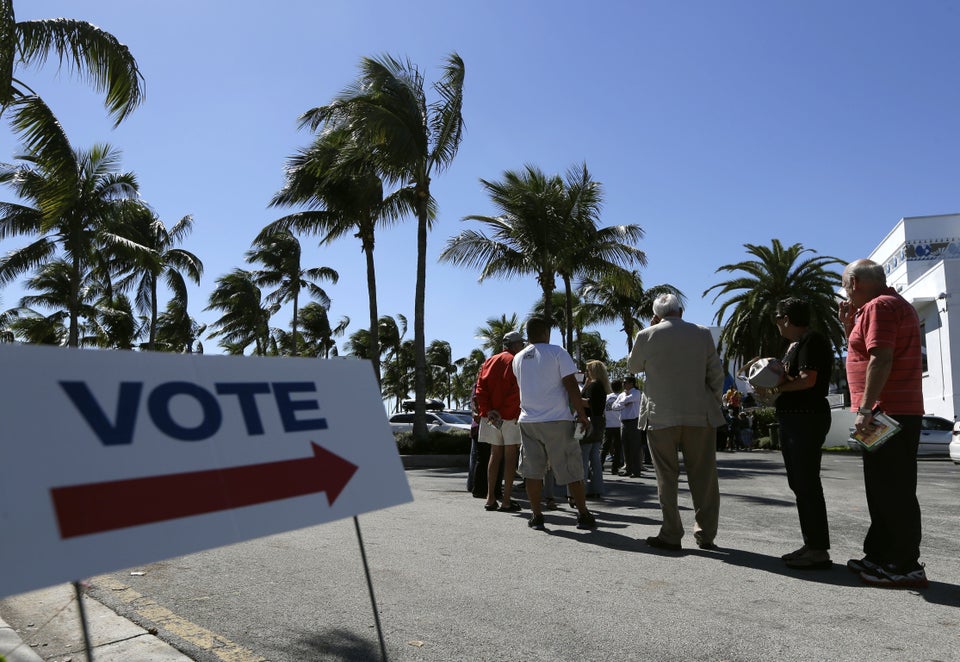 Long Lines For Miami Early Voting
Popular in the Community