 It's not you, Charlie Crist: it's Rick Scott.
But what it does show is that Scott's numbers remain roughly the same -- and very, very bad. Public Policy Polling noted in a release that he continues to be one of the most unpopular governors in the country, with a 33 percent approval and 55 percent disapproval rating.
The poll bears more good news for Crist, who preceded Scott as a Republican governor of Florida, lost a subsequent senate race to Marco Rubio (R) as an independent, then switched parties in 2012 and campaigned for Barack Obama.
PPP results show he leads declared but lesser-known Democratic candidate Nan Rich 59-16 in a hypothetical matchup.
The Raleigh-based company says it surveyed 579 Florida voters between September 27 and 29; the poll's margin of error is 4.1 percent.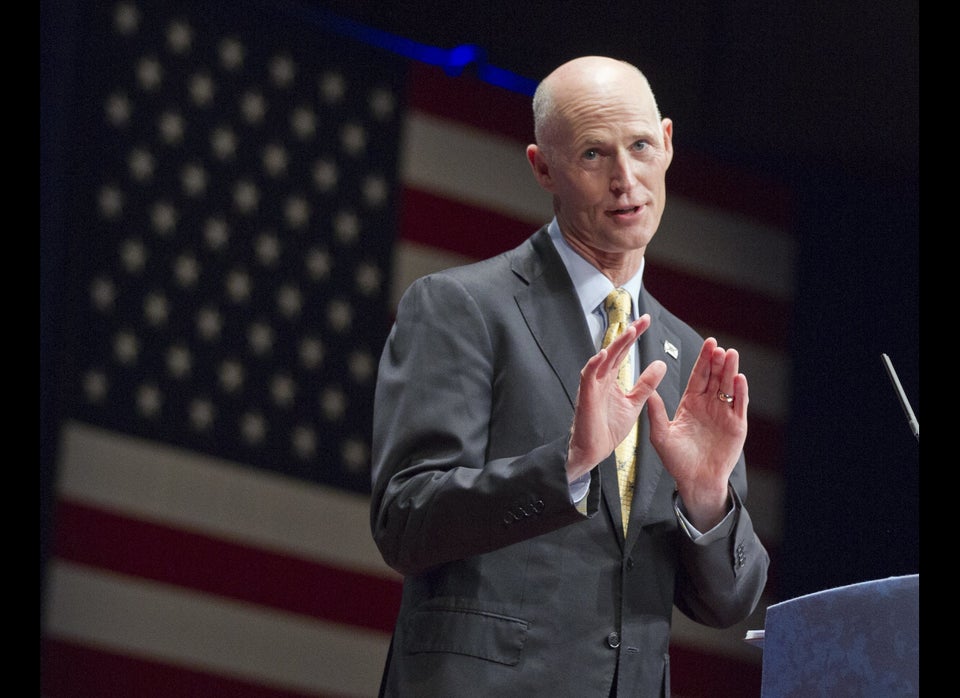 Rick Scott Controversies
Popular in the Community