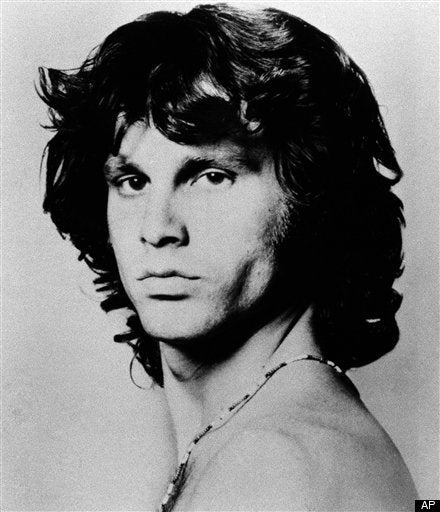 Florida Governor Charlie Crist -- who was once considered the "future" of the Republican party -- is filling out the last days of his term by playing with his "REPUBLICAN" and "DEMOCRAT" letter blocks and staring into the middle distance, ruefully. Oh, and he's also successfully gotten approval from Florida's clemency board to pardon Doors frontman Jim Morrison, for that time he allegedly pulled out his wang at a concert in Miami. (Wait, that's illegal?) Anyway, this is a victory, for centrism..
The did-he-or-didn't-he debate over what happened at the Miami concert was revived by Crist's interest in the case. The surviving band members say a drunken Morrison teased the crowd, but never exposed himself.

"It never actually happened. It was mass hypnosis," said Ray Manzarek, The Doors' keyboard player.

Manzarek and guitarist Robby Krieger said Morrison's behavior was influenced by an acting troupe that disrobed during plays.

"He was just doing a mind trip -- as they would say -- a mind trip on the audience and they totally fell for it," Manzarek said.
Also, a "live lamb" was brought on stage, if only to demonstrate that rock music used to be a lot edgier before you were born. At any rate, to this day, attendees claim to have seen Morrison's junk. It's taken a man of Charlie Crist's vision and tenacity to finally cut through all of the uncertainty, and set this right.
Popular in the Community