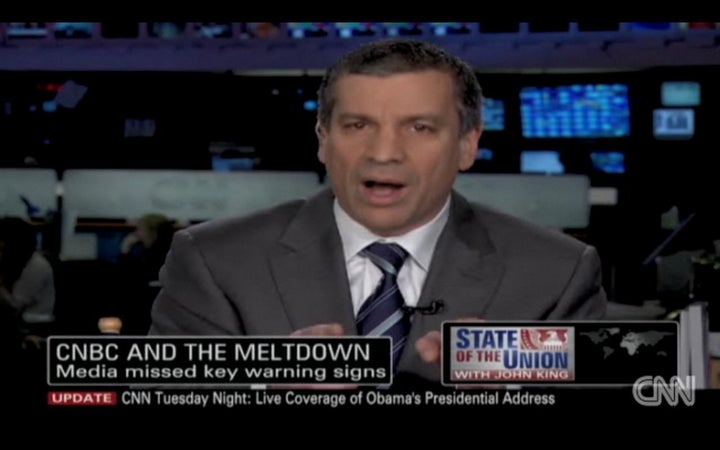 Charlie Gasparino, CNBC host and author of "The Sellout: How Three Decades of Wall Street Greed and Government Mismanagement Destroyed the Global Financial System," told Howard Kurtz Sunday that the press shouldn't bear the blame for the financial crisis.
"Here's my problem with blaming the press," Gasparino said during the "Reliable Sources" hour of CNN's "State of the Union." "Now, you know, if you look at a bubble, there's a degree of mass hysteria going on. And if you look at what was going on -- and this is the last 10, 20 years -- you know, there weren't very many people on the inside that thought something was wrong. You know, think about major scandals, Watergate, for instance, right? There was somebody on the inside that saw something wrong. What's interesting about this, this bubble, is that a lot of people on the inside didn't think anything was wrong."
Last year, Gasparino told Kurtz of himself and his counterparts in the financial media, "We all failed."
REAL LIFE. REAL NEWS. REAL VOICES.
Help us tell more of the stories that matter from voices that too often remain unheard.