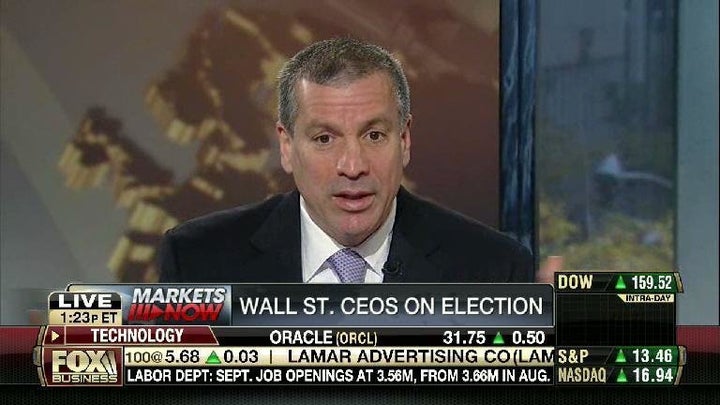 Charlie Gasparino, senior correspondent at Fox Business Network, says that President Barack Obama's reelection means a lot of people on Wall Street are going to lose their jobs.
"All these guys are in mourning," Gasparino told The Huffington Post on Wednesday. "They know that Wall Street is going to lay off a lot more people."
Gasparino said that the Dodd-Frank Act will curb big banks' huge profits, which will lead to layoffs. With a second Obama term, he said, Dodd-Frank is here to stay and may even become "much more onerous."
Meanwhile, however, Wall Street pay still is rising. The average annual pay of finance workers in New York state has risen 17 percent over the past two years, to $362,950, according to the October comptroller report.
Wall Street workers' disappointment with Obama's reelection may come as no surprise given the financial industry's support for Republican presidential candidate Mitt Romney during the campaign. Eight of the top 10 companies with employees donating money to support Romney were big banks, according to the Center for Responsive Politics. In addition, many Wall Street workers said they believed a Romney win would boost their paychecks, according to a recent survey by eFinancialCareers.com.
It's not just Obama's victory that has Wall Street workers upset, according to Gasparino. He told HuffPost that the financial industry is "annoyed" about the election of Elizabeth Warren to the Senate, since she may be appointed to the Senate Banking Committee, which is helping implement the Dodd-Frank law. Gasparino said Warren is "an avowed enemy" of Wall Street, and she might make some financial regulations tougher than they would have been otherwise. "They don't want her in there," he said.
But there still may be room for hope for Wall Street. Gasparino added that if Republicans and Democrats happen to reach a long-term budget deal similar to Simpson-Bowles, then "the market is going to go through the roof. We're going to get Dow 20,000, easy."
He didn't sound optimistic that such a budget deal would occur, though. "The president is so fixated on taxes that he forgets that we have to grow an economy," he said.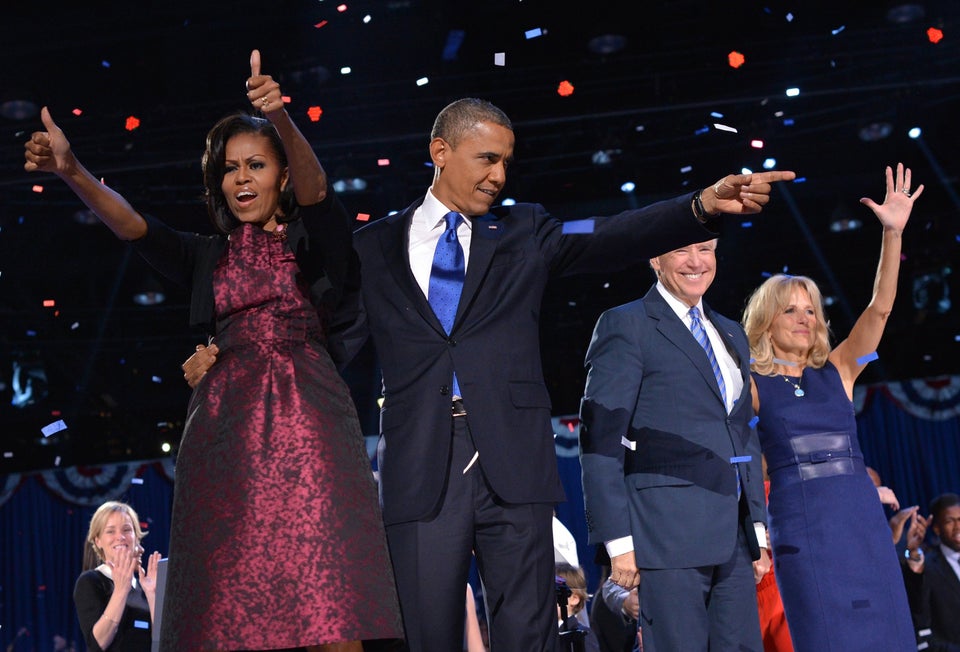 Election Night Celebrations
Popular in the Community