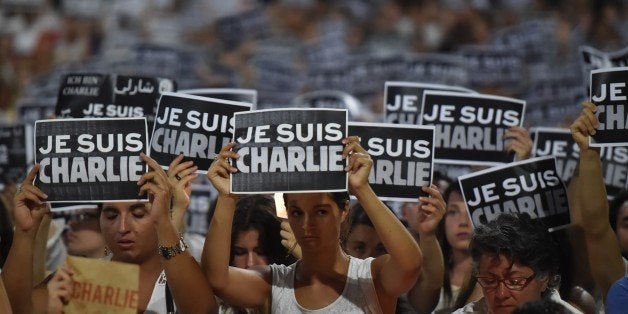 Masked and heavily armed, three gunmen stormed the Charlie Hebdo headquarters in Paris, leaving 12 dead, including four venerated political cartoonists. While the shootings marked the worst assault on Western journalists since 1992, 2009's Maguindanao massacre in the Philippines, which left 30 members of the media dead, remains the most heinous attack on the press worldwide in recent memory. According to Time magazine, more than five years after the massacre no convictions have been made in the case.
"We are shocked and saddened by the horrific violence perpetrated against the weekly Charlie Hebdo--one of the deadliest media attacks ever documented by CPJ," Joel Simon, executive director for CPJ, said in a statement. "Around the world, journalists working in their own countries are targeted and killed because of what they publish or broadcast. An attack of this nature in Paris shows that the threat to journalists and free expression is global, with no safe haven."
While 2014 was a particularly deadly year for journalists, the majority of deaths occurred in conflict zones like Iraq and Syria, not office buildings in major Western cities -- an aspect that has made the Charlie Hebdo attack so chilling.
"Last year was indeed topped by the murders and killings of journalists in Syria, but Syria is a war zone and today's news that shocked and appalled everyone, nobody was prepared for," CPJ's Nina Ognianova said Wednesday in an interview with MSNBC's Andrea Mitchell. "Something like this happening -- 12 people dead, at least eight journalists confirmed dead in this attack -- in Paris, that has been unheard of."
Related
Popular in the Community