Referencing the destruction that killer storm Harvey has wrought on the U.S. Gulf Coast, the satirical French weekly posted its latest inflammatory cover: Nazi saluters and Nazi flags sinking in water.
"God Exists!" reads the caption in French. "He Drowned All The Neo-Nazis of Texas."
The cover appears to tie the natural disaster in Texas and Louisiana to the deadly rally of white supremacists and neo-Nazis in Charlottesville, Virginia, earlier this month.
Despite an outpouring of sympathy for the outlet after that attack, some on Twitter took Charlie Hebdo to task over its latest cover.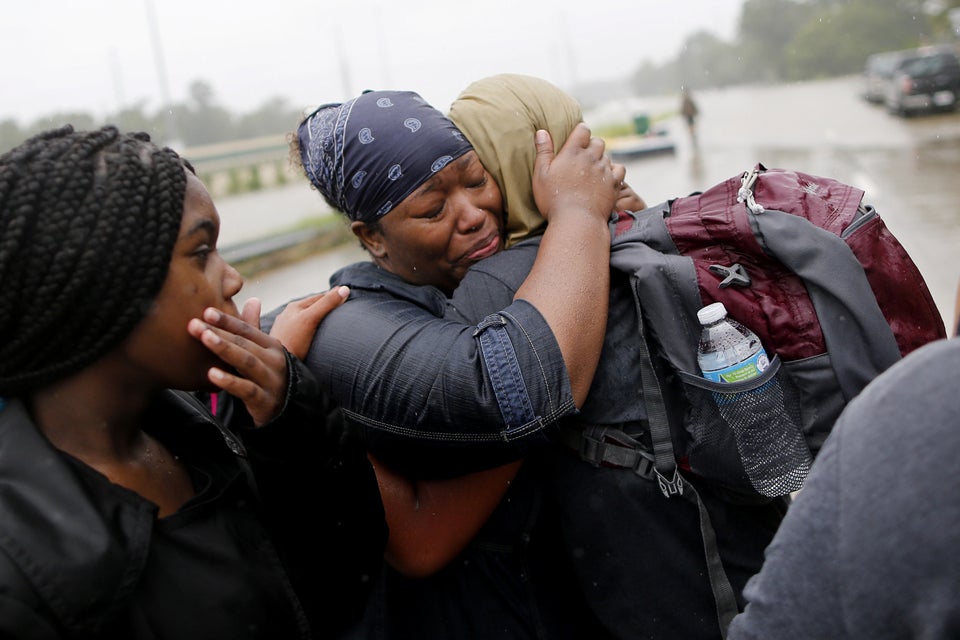 Catastrophic Flooding After Harvey
Popular in the Community