French satirical magazine Charlie Hebdo released its new cover drawing Tuesday, pointing a finger at the terrorists who stormed Paris in a series of attacks on Friday night, killing at least 129.
The drawing features a man drinking Champagne, which is flowing out of bullet holes across his body. The text says:
Corinne Boer, the Charlie Hebdo cartoonist who drew the new cover, tweeted Tuesday saying: "Thank you for all of your messages. We put a lot of ourselves into this issue. We are leaving nothing out. #fuckthem See you tomorrow in #CharlieHebdo."
Charlie Hebdo is published weekly and typically releases its cover drawings ahead of publication.
Another Charlie Hebdo cartoonist, Joann Sfar, has shared some personal drawings on Instagram that reflect the strength of Parisians.
"Those who died tonight went out in order to live, drink, sing. Little did they know, war had been declared on them," one drawing said.
Charlie Hebdo itself fell victim to terrorism in January. Two men attacked the magazine's headquarters in central Paris, killing 12 people. The gunmen said they were part of al Qaeda. The magazine has a history of spurning controversy by drawing satirical cartoons of the Prophet Muhammad, as well as Christian and Jewish religious figures such as the pope.
Read More Paris Coverage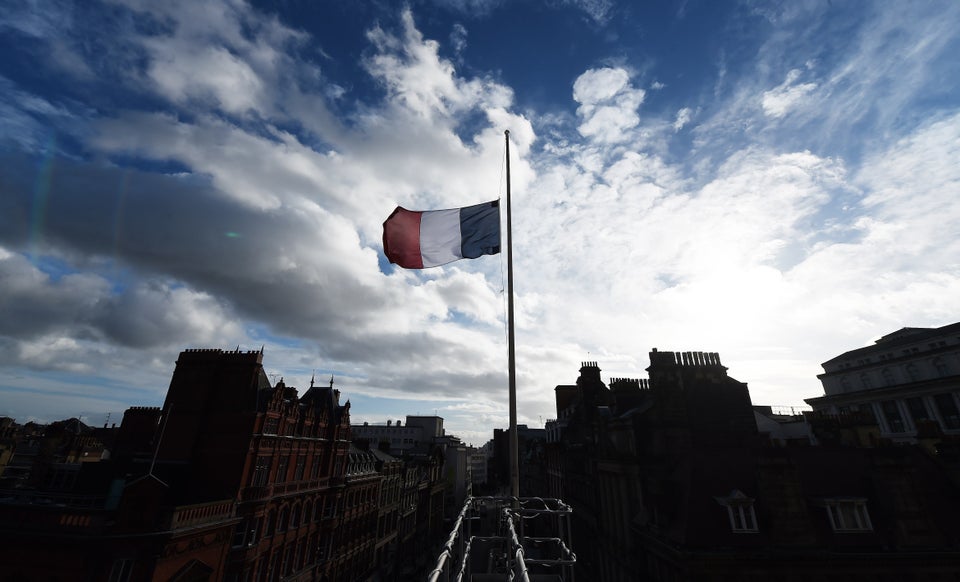 Inspiring Reactions To Paris Attacks
Popular in the Community