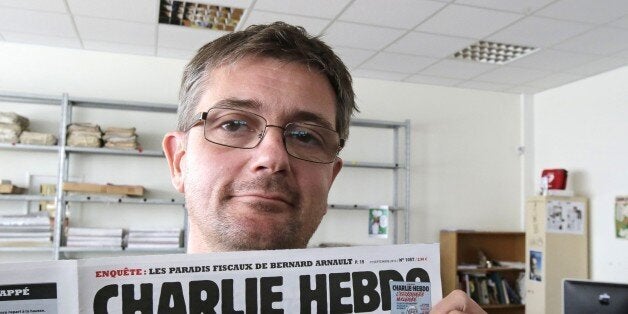 MEXICO CITY - As a former president of PEN International (1997-2003), I join Salman Rushdie and numerous colleagues in defending the PEN American Center's decision to give its Freedom of Expression Courage Award to the French satirical magazine Charlie Hebdo at its annual literary gala on May 5. Twelve people were murdered on Jan. 7 during an attack by two Islamist gunmen at the magazine's Paris office. A dissenting group of some 200 writers has protested the award as "enthusiastically rewarding" "expression that violates the acceptable," and some have withdrawn from acting as table hosts at the gala.
For nearly 100 years, PEN has defended freedom of speech and the thousands of professionals of the word who have been persecuted because they exercised their right to that freedom. PEN has always been quick to stand up for the victims of repressive governments, religious fanaticism or criminal groups -- be they famous writers such as Federico García Lorca (albeit too late to prevent his assassination), Arthur Koestler, Boris Pasternak, Alexander Solzhenitsyn, Wole Soyinka, Orhan Pamuk and others only known locally, such as the dozens of journalists who have been attacked in Mexico during recent years.
Humor, including satire, is often lost in translation, misunderstood or only locally relevant. What would your average 1960s French intellectual have made of American stand-up comedian and social critic Lenny Bruce, whose targets often included his own Jewishness? Was Jonathan Swift's ironic A Modest Proposal for Preventing the Children of Poor People From Being a Burthen to Their Parents or Country, and for Making Them Beneficial to the Publick (by selling them as food to the wealthy) received with death threats in Ireland?
Much of the satire published in the British magazine Private Eye is unintelligible to anyone not familiar with the vagaries and scandals of British public life and politics, but sufficiently stinging to provoke incessant lawsuits under Britain's particularly tricky libel laws --- but not physical assaults on the magazine's staff. I don't know of any murderous attacks on Luis Buñuel after he satirized The Last Supper as a beggars' banquet in his 1961 film "Viridiana," although the movie was denounced by the Vatican and banned in Franco's Spain.
Two French sociologists examined Charlie Hebdo's 523 covers over the past ten years and found that 336 took aim at politics, 85 were concerned with social and economic issues, 42 zeroed in on media celebrities and only 38 (that is seven percent) focused on religion, out of which 21 tweaked Catholicism, 10 dealt with several religions -- including Judaism -- together and seven were focused on Islam. Twenty-two covers were directed at a mix of subjects.
Charlie Hebdo's many and varied targets over the years certainly have included one particularly "marginalized" (to borrow the dissenting writers' word) group, comprised of homegrown or imported Islamist terrorists. In societies where freedom of expression is the norm, should this group be exempt from criticism because it responds with extreme violence to silence its detractors?
Censorship and self-censorship, wherever in the world they may occur, are forms of public and private complicity with those who practice intolerance and aggression against writers, journalists, publishers and bloggers.
As the object of repeated death threats during my PEN presidency, I can testify from personal experience that in times of violence, solidarity among writers is paramount.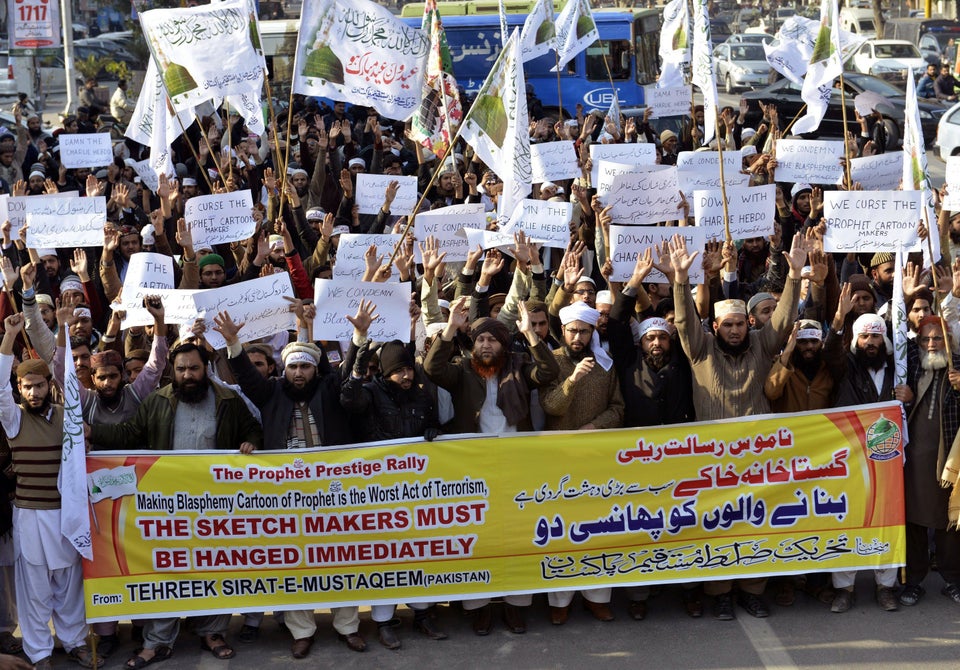 Charlie Hebdo Protests And Funerals