That, or fork over some cash on sites like eBay and Craigslist, where copies of the magazine's first issue since last week's terror attack are selling for between $70 and $200. Those inclined to spend more have opportunity to do so: One eBay seller is hoping someone will bite for an eye-popping "buy it now" price of $14,672.48.
The cover of the latest paper, being called the "survivor's issue," features a rendering of a tearful Prophet Muhammad holding a "Je Suis Charlie" sign, under a banner that reads, "All is forgiven."
Charlie Hebdo normally prints 60,000 copies of its satirical weekly paper. This week, it increased that number to 5 million, reports the BBC, with prints in six languages. Only 1 million copies were released Wednesday.
Those 300 will make their way to U.S. newsstands on Friday and this weekend in New York City, Washington, D.C., Chicago, Los Angeles and San Francisco. Another 1,500 will be sold in Canada and Quebec.
The paper typically sells for 3 Euros (about $3.50), but it's unclear how much it'll cost stateside.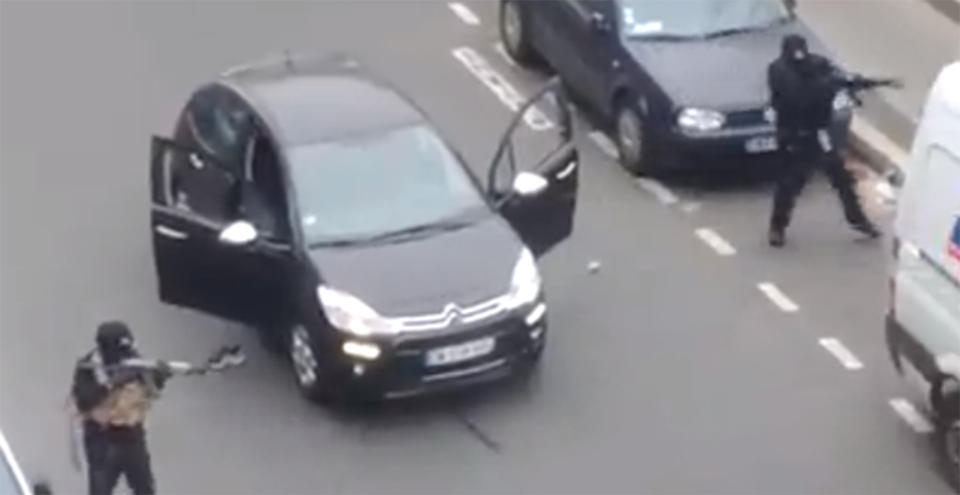 Charlie Hedbo attack
Popular in the Community