French satirical weekly Charlie Hebdo is sending a clear message to its readers one year after armed militants carried out a shooting rampage in their Paris office: The threat of terrorism is still out there.
The black-and-white cover of its latest edition, to be released Wednesday, displays a bearded religious figure hunched over, a rifle slung across his back. Spots of blood dot his arms and legs.
"One year later, the assassin is still out there," the text says.
The newsmagazine plans to release 1 million copies, a portion of which will be sold internationally.
Thursday marks one year since two al-Qaeda-linked Islamists, Cherif and Said Kouachi, stormed the Charlie Hebdo offices in Paris, slaughtering 12. The Kouachi brothers were later killed in a shootout with police.
Charlie Hebdo has a history of spurning controversy by drawing satirical cartoons of the Prophet Muhammad, as well as Christian and Jewish religious figures such as the pope.
Wednesday's special edition will also pay its respects to the deceased staffers with collections of their drawings.
Cartoonist Laurent Sourisseau, known as Riss, penned a scathing op-ed in the new issue calling out "fanatics brutalized by the Quran" who sought to silence the magazine for "daring to make light of religion."
"They won't watch Charlie crumble," he added. "It's Charlie that will watch them die."
The city of Paris plans to unveil commemorative plaques Tuesday as a tribute to the victims. And on Sunday, French President François Hollande will preside over a commemorative ceremony in Paris' Place de la République.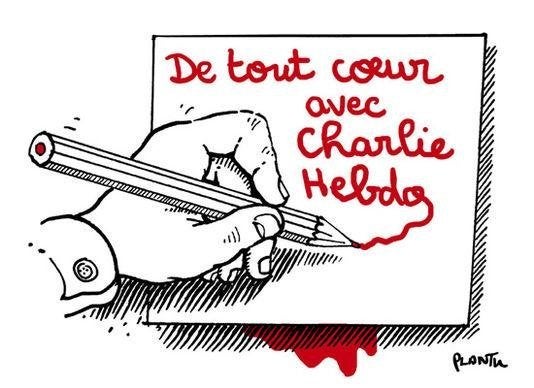 Les dessinateurs rendent hommage à Charlie Hebdo
Popular in the Community