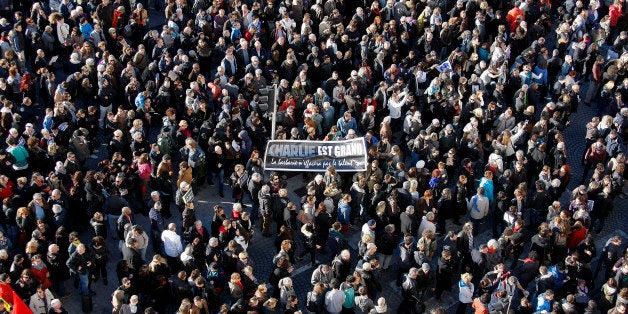 WASHINGTON -- After last week's terrorist attack on the Paris offices of Charlie Hebdo magazine, a number of local French government websites were hacked to display a flag used by the Islamic State militant group. Cyberattacks against other French websites have continued since the Charlie Hebdo shooting, using the hashtag "#OpFrance." And on Monday, social media accounts for the U.S. military's Central Command were hacked by cyberassailants claiming allegiance to the Islamic State, or ISIS, though officials are skeptical that ISIS was directly involved.
Members of the hacktivist group Anonymous Algeria have claimed responsibility for a number of the hacks against French sites, touting their actions on sites like the cybercrime archive Zone-H. One of the hackers said in an interview with The Huffington Post conducted over Facebook that he was a supporter of ISIS. (It's not yet clear whether the Charlie Hebdo shooters, who are believed to have been two French brothers of Algerian descent, or their accomplices had concrete ties to a terrorist organization, although al Qaeda and ISIS loyalists have praised their actions.)
But other Anonymous Algeria members told HuffPost that they are not backers of ISIS, nor do they support the Charlie Hebdo gunmen. Rather, these members described themselves as Muslims offended by the Charlie Hebdo cartoons or opponents of Islamophobia.
One hacker named L'Apoca-dz claimed responsibility on Zone-H for defacing some of the French municipalities' sites. According to his archive on the cybercrime site, he has hacked about 40 French government websites since the shooting, although these appeared to be largely small-time hacks, hitting local tourism pages and the like. Many of the sites were back up as of Tuesday.
HuffPost interviewed a hacker who claims to be L'Apoca-dz. He said he was an 18-year-old Algerian and a member of Anonymous Algeria, although he noted he hacks alone. The hacker called his efforts an "electronic jihad" and acknowledged posting ISIS flags on some of the sites.
L'Apoca-dz said that he is hacking the French sites for "Defense to the Prophet Mohamad" and to "support the Islamic State," clarifying that he supports ISIS and considers himself an electronic "Mujahid." He said that he supports the Charlie Hebdo shooters and did not consider their actions to be terrorism, though he added, "I am not [a] terrorist."
But a 22-year-old Algerian named JIGSaw, who claimed to be the founder of Anonymous Algeria, took a different view. When asked whether he supports the shooters, he said, "I don't support any kind of terrorism and attacks, Islam is for Peace not for killing :)" He says his group does aim to stop "caricatures against our prophet," like the kind published by Charlie Hebdo, but also wants to "send a message that Muslims are not offensive" by posting peaceful messages on French websites.
He told HuffPost that the group did not support ISIS. When asked why a member of Anonymous Algeria was publishing images of a flag used by ISIS, JIGsaw said, "it's just a flag showing that the hackers are Muslims," simply indicating that "Muslims passed from here."
"Fuck ISIS," added LaZe Dzx, another self-described member of Anonymous Algeria, who said that he was an "expert in stealing money" and claimed to have stolen funds from French banks. (He sent HuffPost a PayPal screenshot purporting to back up this claim.) He said the group was currently "preparing a big attack on France" but contended, "I'm not with terrorism."
Another Algeria Anonymous hacker, Copres-dz, said that he does "not support any act of terrorism from anyone," including the Paris shooters. But he added that he believed the Charlie Hebdo shooting did not actually take place the way the media claimed, calling the attack "a bad movie directed by the French to tell the world that Muslims are terrorist."
Copres-dz added that he was angry about Charlie Hebdo's cartoons. "If they [do] not stop [the] caricatures of the Prophet Mohammad ... we will come back again," he wrote.
Meanwhile, another group of hackers claiming association with the hacktivist organization Anonymous is vowing to retaliate against the Charlie Hebdo shooters. CNN reported Sunday that the group hacked a French jihadist website and publicized Twitter accounts allegedly belonging to jihadists.
But JIGsaw said that his group wasn't involved in the hack that hit the social media accounts belonging to Central Command, saying "We have nothing against US :)."
Before You Go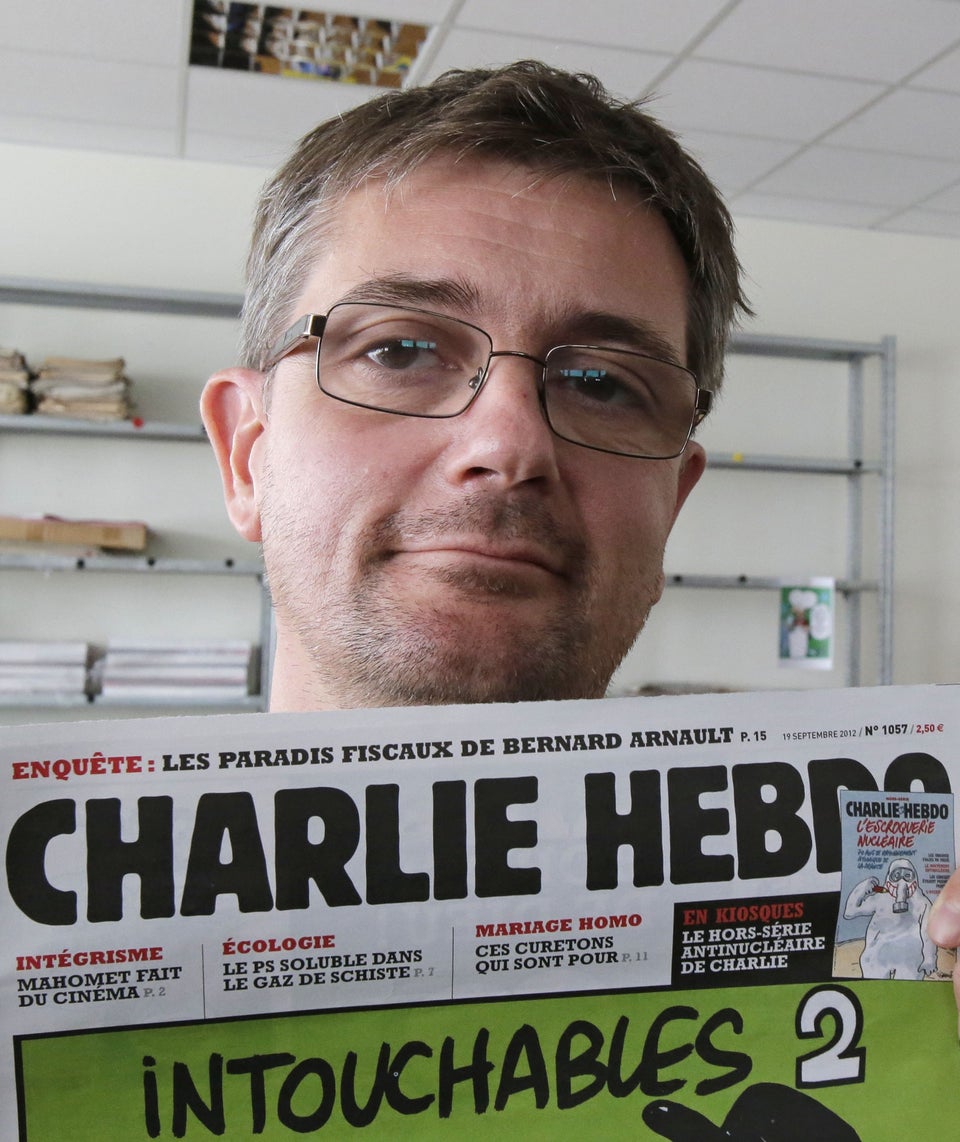 The victims of the Charlie Hebdo shooting
Popular in the Community