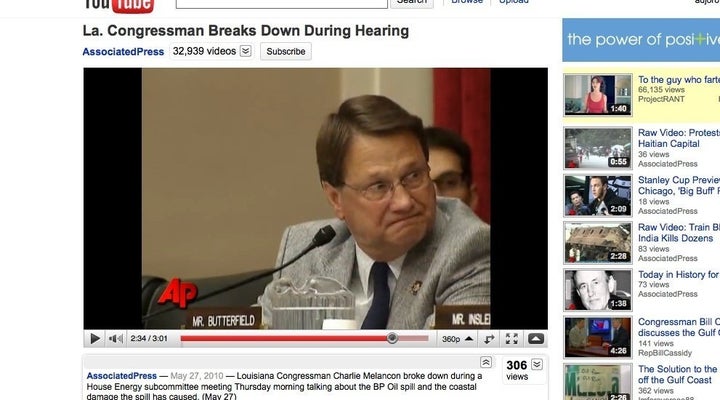 Congressman Charlie Melancon welled up on Thursday during a subcommittee meeting about the Gulf oil spill and the damage it has caused. Whether he stopped the tears remains about as uncertain as whether BP has stopped the gushing crude.
"Excuse me," Melancon said after a painful pause. He couldn't finish.
With a quivering lip, the Southern Louisiana Democrat stood up and walked away from his chair.
Melancon, currently looking to challenge Republican David Vitter for his Senate seat, opened his brief statement by rattling off a list of disasters his constituents have endured and chastised those engaged in political posturing. "I'm sick of it," he said, latter adding that "the recovery phase is just as critical as the response phase. Our culture is threatened, our coastal economy is threatened, and everything that I know and love is at risk."
The following video includes Melancon's full statement, with the emotional part starting at the two minute mark.
Calling all HuffPost superfans!
Sign up for membership to become a founding member and help shape HuffPost's next chapter