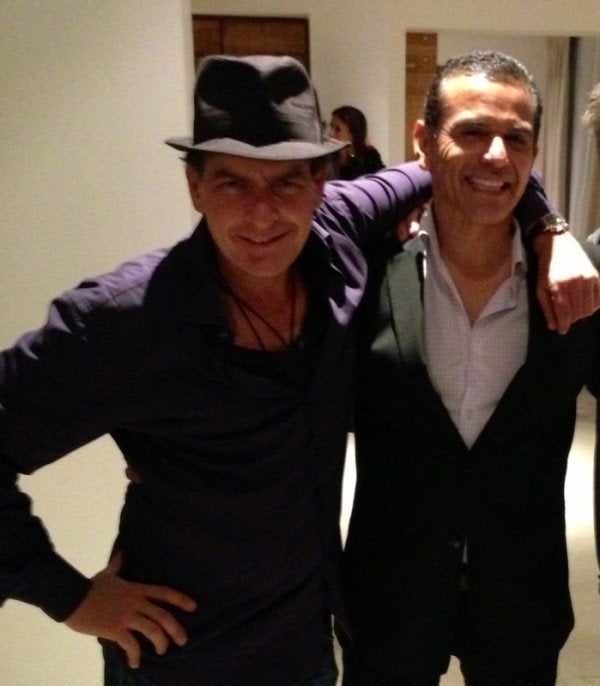 Charlie Sheen is calling LA Mayor Antonio Villaraigosa a liar. Villaraigosa said he only spent three minutes with the actor in Cabo, but Sheen says the mayor partied with him and hot chicks for hours in the actor's hotel suite.
After Sheen tweeted a photo of himself with Villaraigosa in Cabo, the mayor responded to backlash by saying, "I had a three minute conversation with him, … I took a picture with him. I have never said no to anyone who wanted to take a picture."
CLICK HERE OR SCROLL DOWN FOR UPDATES.
However, Sheen called him out Tuesday. "I memorize 95 pages a week, so the last thing that I am is memory challenged. We hung out for the better part of 2 hours, discussing his L.A. roots, his poignant bullet campaign as well as his numeric 3 AM lawn-watering tactics," the actor told TMZ.
"He's a terrific guy, a great Mayor and he can drink with the best of 'em: Me. Quite a memorable night indeed," Sheen continued, adding that there was at least one porn star among other hot women in the hotel room.
A spokesperson from Villaraigosa's office told HuffPost, "The Mayor has no additional comment on this issue."
Sheen and Villaraigosa were celebrating the opening of the actor's hotel bar, Hotel El Ganzo, in Cabo. When Sheen tweeted the photo, he wrote, "From Boyle Heights 2 Mayor of LA..! @hotelelganzo 2 party w/SHEEN at SheenZ..! Antonio Villaraigosa knows how to party!"
The "Two and A Half Men" star is not the best person for the mayor of Los Angeles to be seen partying with, given incidents such as when the actor was found naked with cocaine on his face in a restaurant bathroom, after trying to have sex with his porn star date there.
Not to mention that on the same Cabo trip in late December, Sheen made homophobic slurs while on the mic at the hotel.
The mayor shot criticism for this saga at the media Monday. "You're in that business of making people look bad, of creating some kind of caricature" he said to NBC. "I'm not in that business."
UPDATE: Charlie Sheen issued an apology to Mayor Antonio Villaraigosa Tuesday, just a few hours after initially challenging his version of events.
In a statement to the Los Angeles Times, Sheen said, "I am a giant fan of the mayor's and apologize if any of my words have been misconstrued." Sheen also admitted that Villaraigosa spoke to many people at the party that night, not just him.
Related
Before You Go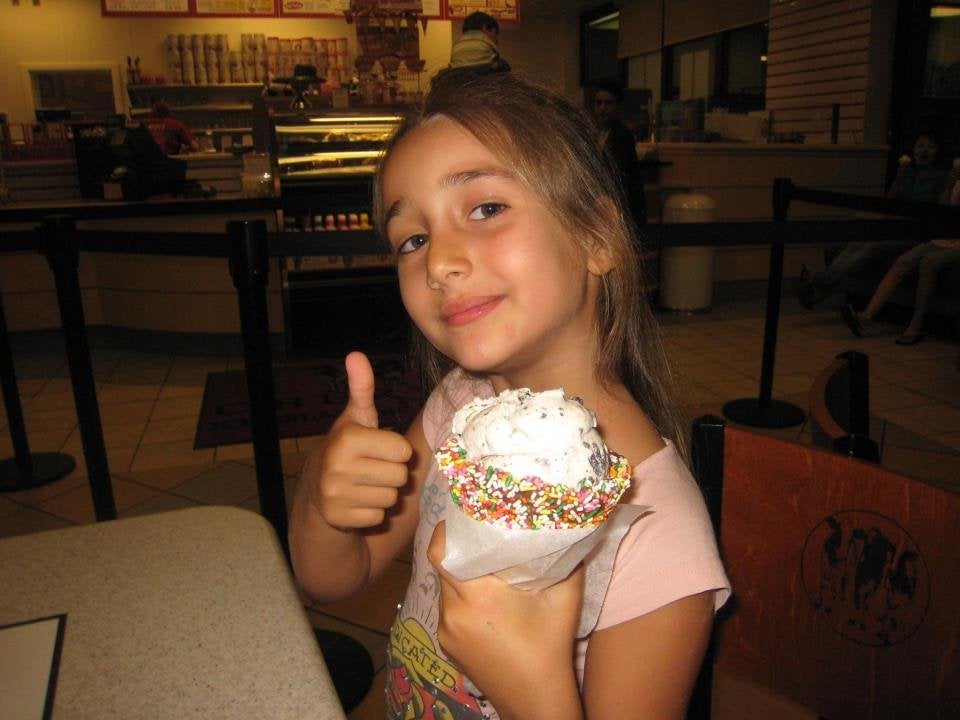 Charlie Sheen Donates $75,000 To Girl With Cancer
Popular in the Community