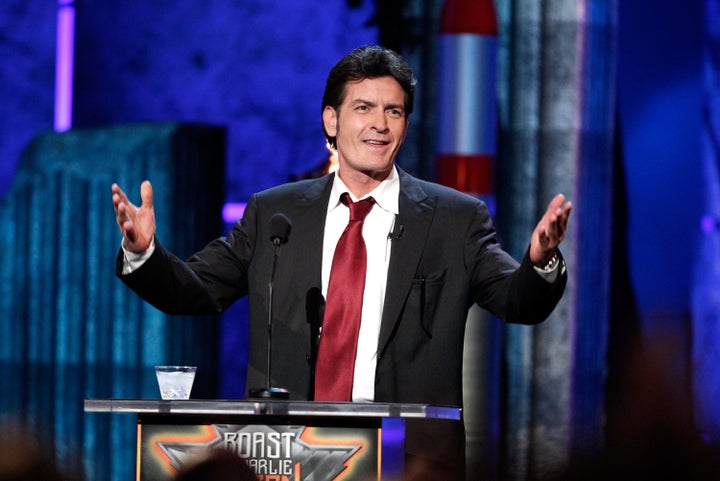 Back from the brink and fully roasted, Charlie Sheen now understands the mistake he made last February.
Which is good, since there were a lot of them.
The former "Two and a Half Men" star, then the highest paid man on television, went off the rails following a winter drug overdose, going on insane radio rants, co-habitating with two young "Goddesses" and throwing nasty words at his show's executive producer, Chuck Lorre.
The long string of insanity saw the show's season end early and Sheen get booted from the cast, which he soon sued over in March.
Fast forward six months, and he seemed understanding, if not contrite, on an appearance on "The Tonight Show" on Thursday night.
"I realized I was pretty much 'losing!' I thought I could come back -- kind of like you did," he said to Jay Leno, referencing both the "winning" catchphrase that he coined during his run of craziness, and Leno's return to the "Tonight Show" desk. When asked if he was bitter about being let go from the show, Sheen was realistic. "No, I'd have fired my ass, too," he laughed.
All's well that ends well; Sheen will soon have his own new TV show, an adaptation of the film "Anger Management."
WATCH
:
REAL LIFE. REAL NEWS. REAL VOICES.
Help us tell more of the stories that matter from voices that too often remain unheard.