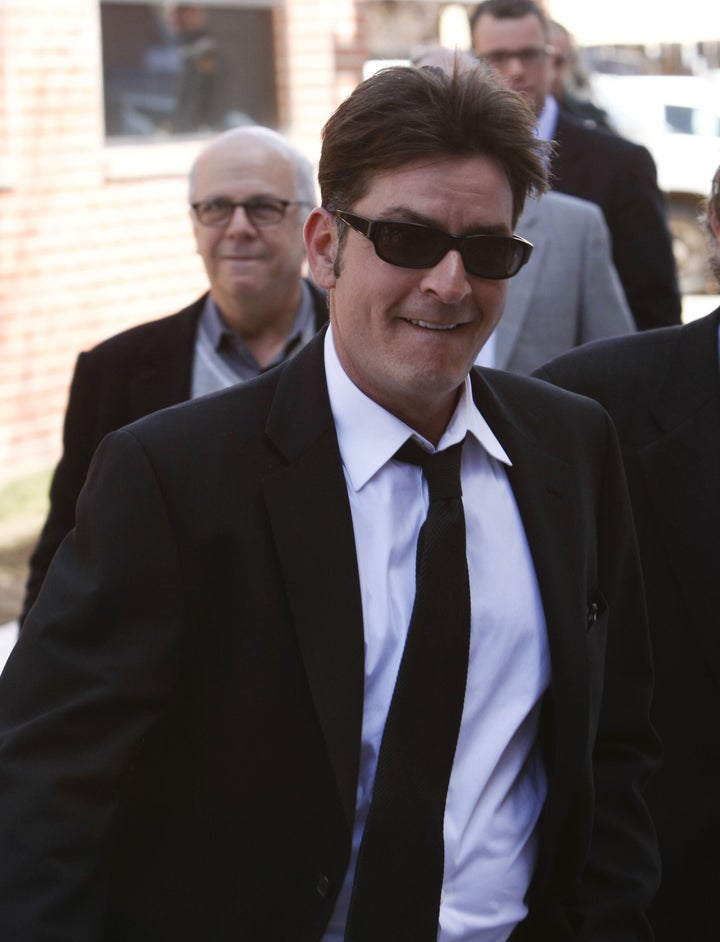 Guess he's not on the drug called Charlie Sheen. Probably for the best.
Charlie Sheen's publicist, Stan Rosenfield, has quit his long-time job, citing Sheen's increasingly erratic and bizarre behavior and public statements. The final straw seemed to be Sheen's appearances Monday on "The Today Show," in which he vowed to battle CBS violently and demanded a raise for his postponed show, "Two and a Half Men," and then his long, unwieldy backyard appearance with TMZ.
"I worked with Charlie Sheen for a long time and I care about him very much, however, at this time, I'm unable to work effectively as his publicist and have respectfully resigned," Rosenfield said in a statement to TMZ.
Afterward, of course, Sheen struck back, saying, "P**sy. He's not allowed to quit, so you're fired."
Sheen had commented on Rosenfield's efforts in the interview with the website, crediting him for doing his best when he issued a statement saying that Sheen was hospitalized for an "allergic reaction" in November. In reality, Sheen said he was asleep when the statement went out thanks to Ambien, and only went to the hospital because the police threatened him with jail otherwise.
Sheen's interviews last week probably didn't help; talking to Alex Jones, he called out AA, said he cleansed himself in a nanosecond, lived a b**chin' rockstar life and called out "Two and a Half Men" producer Chuck Lorre.
Popular in the Community