 Charlie Sheen admitted that his infamous 2011 "comedy tour" came about because the troubled actor had no other income.
Sheen revealed to Piers Morgan that he went on his "My Violent Torpedo of Truth/Defeat Is Not an Option" tour because he was financially hurting after being publicly fired from the CBS hit series "Two and a Half Men."
"It was brutal," he told Morgan during the Friday night interview. "I was not 'winning' at all. I think what a lot of people don't realize is I was completely broke, because, you know, when they kept my back-end and fired me and all that, I didn't have any money left. So, I was using the tour to actually pay child support and mortgages and stuff like that. You know? So I'm grateful for that."
Sheen said that opening night in Detroit was the moment he questioned if he might give it all up. "It was in Detroit ... that was bad," he said. "Detroit was bad ... [I was] dodging stuff. Literally dodging stuff." The Detroit show was married by boos and walkouts. The show was criticized by its haphazardness, but it made Sheen $7 million in just one month, according to TMZ.
"The forward momentum of it kind of lost its luster after about show seven," he said. "And I knew I had 15 or 14 left... I didn't have an act. There was no act. I think people were expecting to show up and literally watch me die on stage or spontaneously combust or just like suddenly become cash and women. I don't know what they were expecting."
Sheen also discussed his Comedy Central Roast, saying that nothing hurt his feelings. "I like everybody that was there and it was really smart humor. How do you take that personally? You can't."
Up next for the 47-year-old actor is the comedy "A Glimpse Inside the Mind of Charles Swan III," due out Feb. 8 and co-starring Jason Schwartzman and Billy Murray. In the opening scene, one of the questions posed is, "Do you feel like people don't understand you?"
"I don't think they do," the actor told the Daily Beast last week. "But I think they're starting to. I think that whole meltdown a couple of years ago, as bizarre as it was and whatever happened as a result, it gave people a chance to see that I didn't have to play the part of the guy being interviewed or whatever mask I had to put on. I just went, 'F**k it. This is who I am.' But now, people are like, 'Well, this is the guy we came to know way back when.'"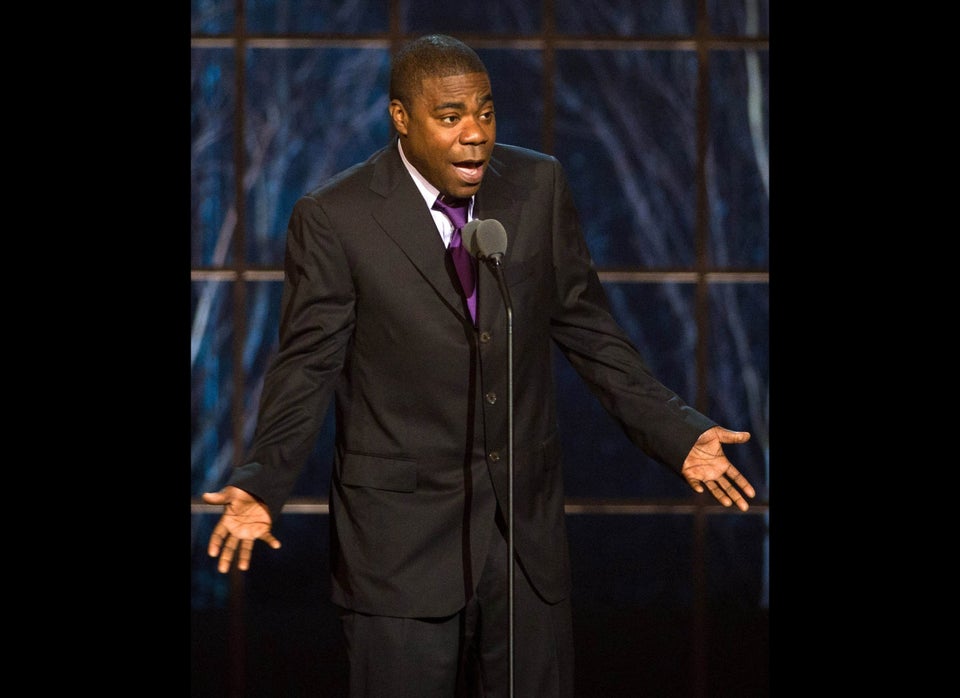 Comedians 'Crossing The Line'
Popular in the Community