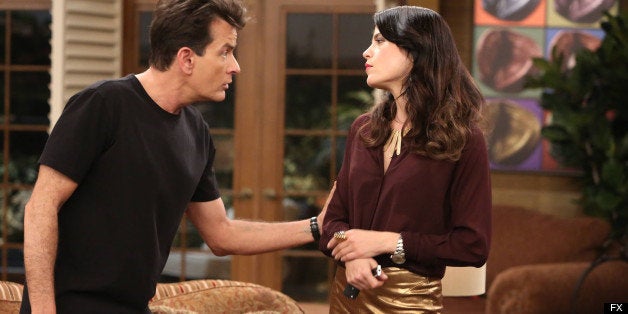 According to TMZ's sources, Sheen is saying he fired the actress, who plays his onscreen therapist (and hookup buddy) Dr. Kate Wales. Even worse, he reportedly said that if she shows up to set on Monday, he'll refuse to work.
Before "Anger Management," which is currently in its second season on FX, premiered, Blair was asked if she had any hesitations about working with Sheen. "None," she told "Access Hollywood." "I've always loved everything he's done and I've always looked at how interested people were in him and I thought I was really lucky to be part of it ... We all love him very much and he's really a generous, wonderful soul and whatever his personality is, we're grateful to be with him."
Blair told Assignment X in September 2012, "I didn't even read the script [before accepting the role]. I just know that Charlie's an incredibly talented person in film and television, so it was kind of a no-brainer. He has a great track record with work and when I met him, I thought he was a great guy and so much fun and we instantly connected, so it was kind of a no-brainer ... He's someone I consider my closest confidante. He helps me so much in my life, he's there for me, and he's a wonderful person. I don't know how he does it. He manages to be an amazing friend, amazing at work, and he has a lot of charisma, so we just really hit it off."
FX did not immediately return The Huffington Post's request for comment.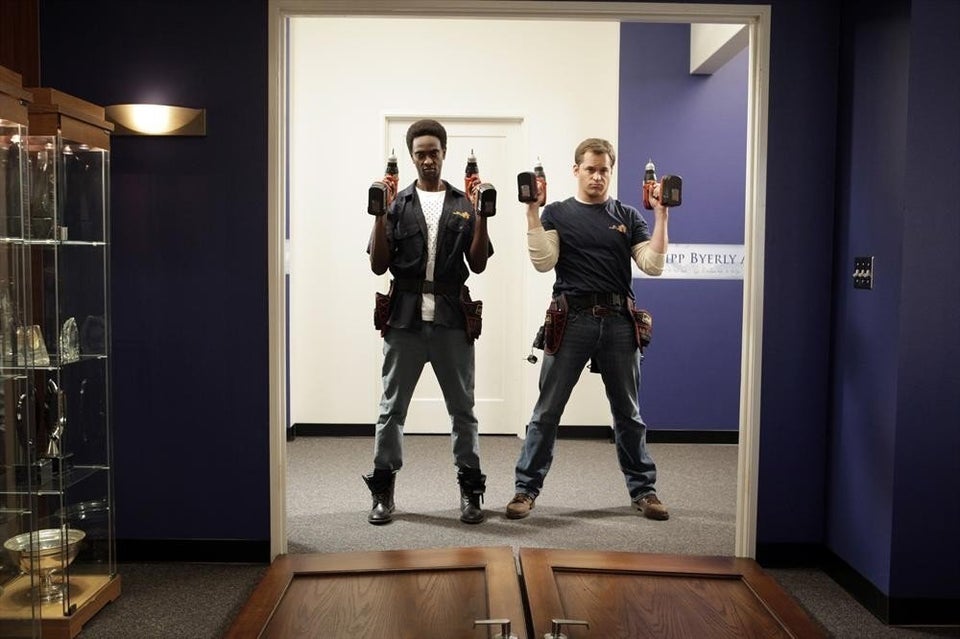 Summer TV Guide
Related
Popular in the Community