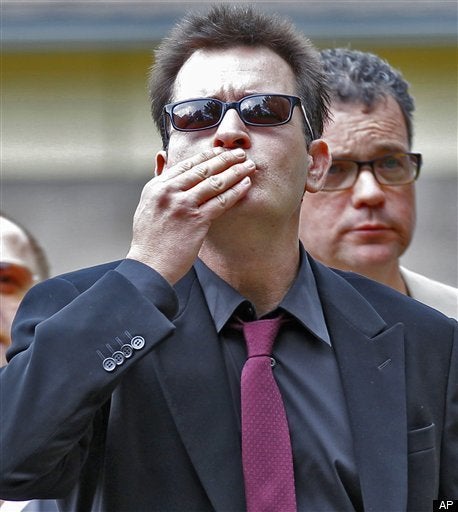 Charlie Sheen is taking a break from 'Two and a Half Men,' but you may just be able to see him on camera elsewhere.
Sheen's madam, who goes by the name of Felony, told Radar Online that he was planning out an entire porn franchise, to be titled 'Charlie's Devils.'
"Charlie and I were having this great project and he was talking about performing in front of the camera," Felony said. He even made a demo: "Charlie's got the tape. I gave it to him afterwards," the madam said. "He was keeping it so he could practice."
If it does air, it could be pretty explosive: "The ladies love Charlie. He likes to explore his sexuality. He likes fetish, spanking, role play, really kinky stuff," she added.
Popular in the Community