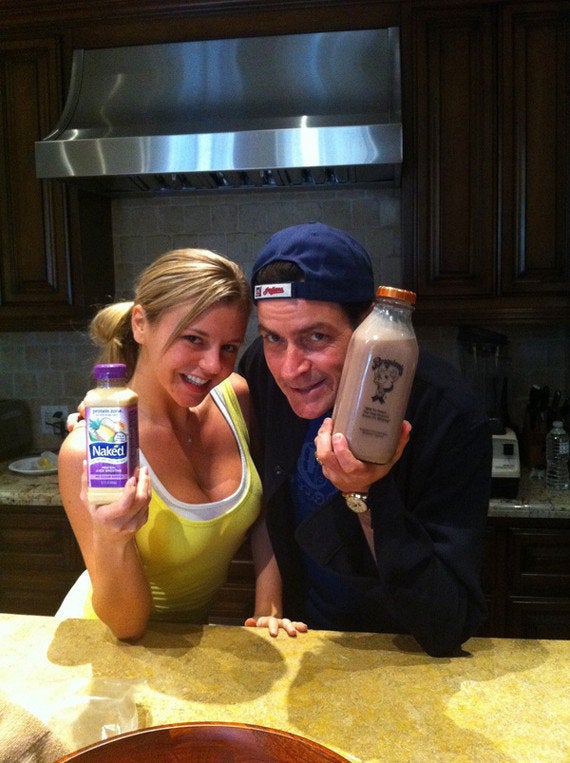 Charlie Sheen is gunning for a brand new career: Twitter pitchman. He's got the resume, that's for sure. The man who says he's addicted to winning did exactly that on Twitter Tuesday and Wednesday, setting the Guinness World Record for fastest Twitter user to hit one million followers.
His record time? 25 hours and 17 minutes. And he's now at 1,287,825 followers; that's 5000 more than when this article was started.
Sheen signed up for the social network service late Tuesday afternoon, and as soon as people caught wind of it, his follower numbers began to skyrocket. He's been tweeting messages with the hashtag #winning, tweeting friendly celebrities and answering a few fan questions. Slowly, Sheen has started to follow people -- here's a partial list, to which he's added a few more -- raising the number to a lucky 25.
So why is he doing this? Boredom? Hardly. Without his "Two and a Half Men" income, Sheen needs some cash to support his lavish lifestyle. Which he plans to get through Twitter.
As the Huffington Post pointed out on Tuesday night, he's following Chris Ovitz, the Director of Business Development of ad.ly, perhaps to add corporate-sponsored advertising tweets. Forbes confirmed that theory, saying that the site helped Sheen set up his account, got it authorized, and will help him attract sponsors.
Now which advertisers will want their brand associated with Sheen? We shall see about that.
Popular in the Community