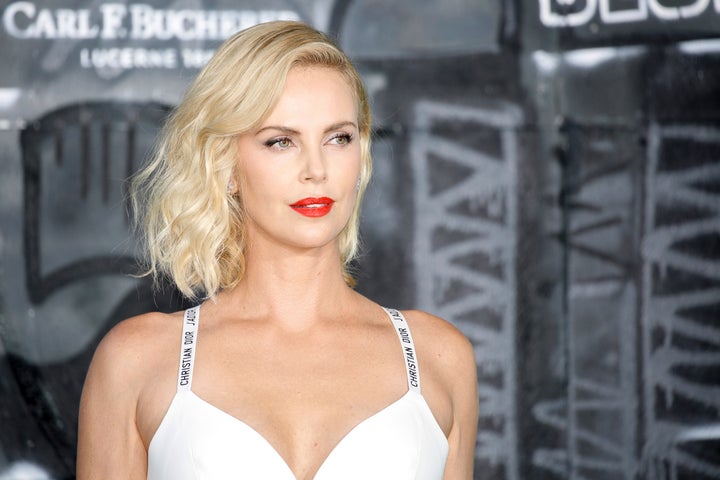 In an interview with Howard Stern on Wednesday, Charlize Theron opened up about her experience growing up with an alcoholic father, People reports.
The "Atomic Blonde" actress spoke specifically about the night her mother killed her father in self-defense, a traumatic experience she previously detailed while promoting her film "Dark Places" in 2015. 
"I just pretended it didn't happen," the actress told Stern. "I didn't tell anybody — I didn't want to tell anybody. Whenever anybody asked me, I said my dad died in a car accident. Who wants to tell that story? Nobody wants to tell that story."
Theron noted that people often "don't know how to respond" to situations like the one she was faced with. She said that she struggled with the idea of being seen as a victim until she started going to therapy in her late 20s and early 30s.
What affected her most, though, was living with a dad whose behavior was so unpredictable. She would wake up "not knowing what was going to happen and not knowing how my day was going to go and all of it dependent on somebody else and whether he was not going to drink or drink."  
Theron admitted she felt terrible about the entire situation, but said she doesn't "dwell on anything." 
The star credited her mother for getting her through the tough period. 
"She's a huge inspiration in my life," the actress added. "Her philosophy was 'This is horrible. Acknowledge that this is horrible. Now make a choice. Will this define you? Are you going to sink or are you going to swim?' That was it."
"I think, for me, it took a long time to sink in, what had really happened, because you just don't think stuff like that will ever happen to you," she said. "You always think it happens to somebody else."
She added, "It's a part of me, but it doesn't rule my life." 
BEFORE YOU GO
PHOTO GALLERY
Charlize Theron's Most Badass Feminist Moments