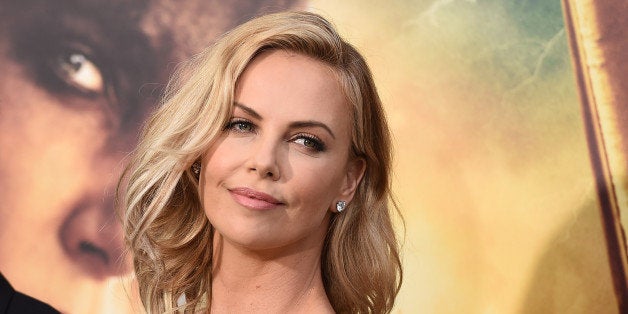 She stressed that women need to stand up for themselves when it comes to being paid fairly -- starting with simply asking to be. "I have to give them credit because once I asked, they said yes. They did not fight it," she said. "And maybe that's the message: That we just need to put our foot down."
She went on to define feminism and explain why it's so integral to achieving pay equality. "This is a good time for us to bring this to a place of fairness, and girls need to know that being a feminist is a good thing," Theron said. "It doesn't mean that you hate men. It means equal rights. If you're doing the same job, you should be compensated and treated in the same way."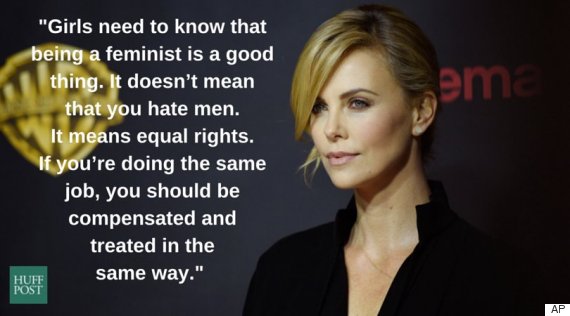 "When I thought about the temperature out there -- with finding out what Jennifer and Amy were being paid on a set with guy actors who are their counterparts... They're just as good as any of the guys on there. Yeah, that p*ssed me off!" Theron told ELLE.
The 39-year-old actress also discussed what it's like being objectified as a woman in Hollywood. "Someone thought it was a good idea to market almost the entire movie on me; objectifying me a little bit," she said. "I got a lot of attention from it, but the problem was that, afterwards, it was like, 'We want you to do that again. Can you just do that?' And so I didn't work for almost two years."
Head over to ELLE UK to read more from Theron.

Before You Go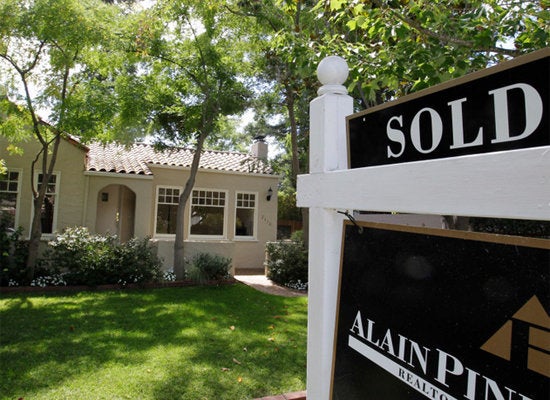 Equal Pay For Women
Popular in the Community