Charlize Theron offered chilling details of an incident in which her mother killed her abusive father in self-defense years ago.
In an interview on NPR's "Fresh Air" broadcast on Monday, the "Bombshell" actor said her father, an alcoholic who was violent, created a "hopeless situation" that came to a head one fateful night at their Benoni, South Africa, home:
My father was so drunk that he shouldn't have been able to walk when he came into the house with a gun. My mom and I were in my bedroom leaning against the door, because he was trying to push through the door. So both of us were leaning against the door from the inside to have him not be able to push through. He took a step back and just shot through the door three times. None of those bullets ever hit us, which is just a miracle. But in self-defense, she ended the threat.
The confrontation, in which her mother Gerda fatally shot her father Charles, occurred in June 1991. No charges were brought against her mom, according to People.
"I just pretended it didn't happen," the Oscar-winner told Howard Stern in 2017. "I didn't tell anybody — I didn't want to tell anybody. Whenever anybody asked me, I said my dad died in a car accident. Who wants to tell that story? Nobody wants to tell that story."
But now, Theron explained to "Fresh Air" host Terry Gross, "I'm not ashamed to talk about it, because I do think that the more we talk about these things, the more we realize we are not alone in any of it."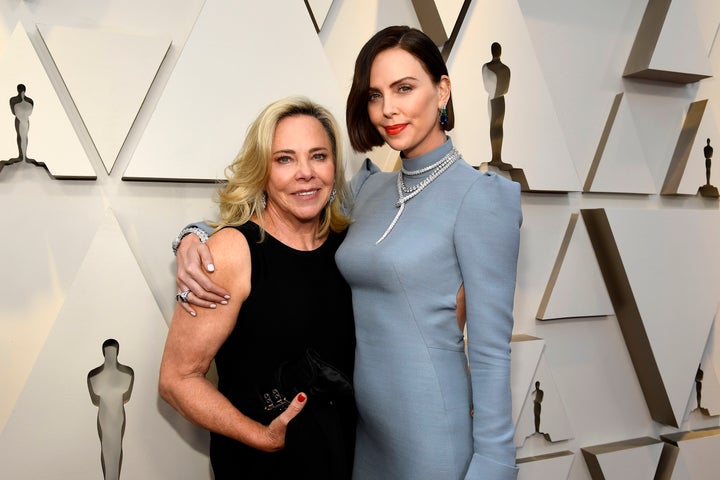 Calling all HuffPost superfans!
Sign up for membership to become a founding member and help shape HuffPost's next chapter