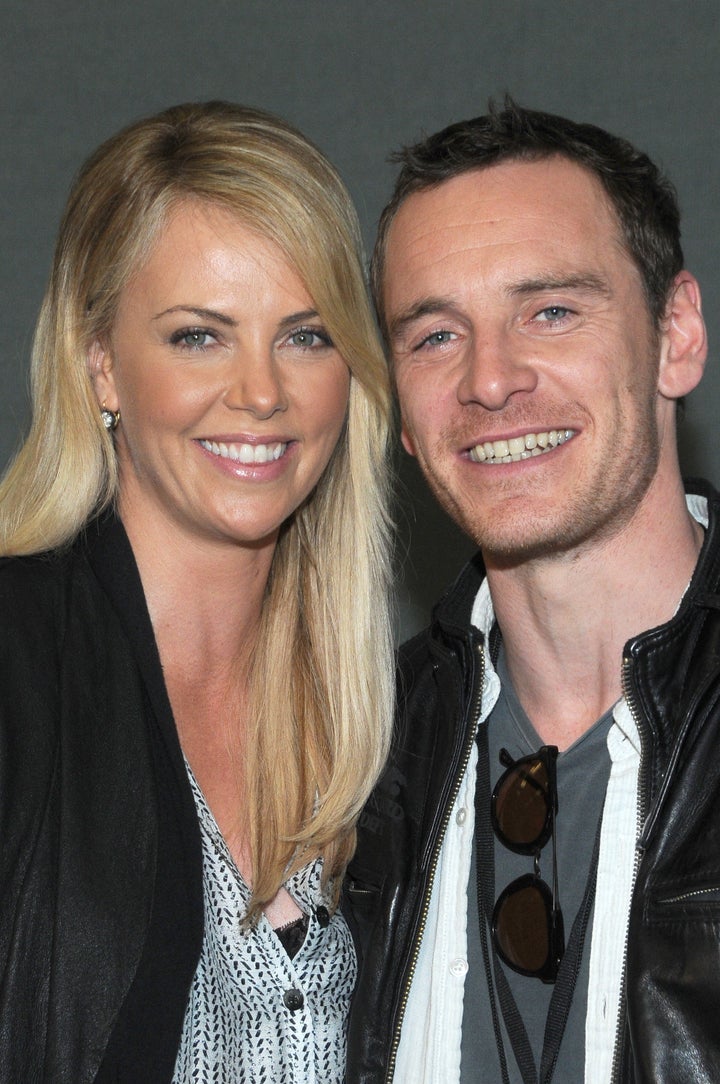 New mother Charlize Theron managed to tear herself away from her recently adopted son, Jackson, long enough to accept her Ally for Equality Award at the Human Rights Campaign gala on Saturday night.
"Your penis was a revelation. I'm available to work with it anytime," she said as the audience roared with laughter. "I have to say that I was truly impressed that you chose to play it big. Most other actors would have gone small, trust me. No, I know because I have worked with them."
It's not the first time an actor has given a shout-out to Fassbender's nether region. During his Golden Globes acceptance speech, George Clooney thanked the 34-year-old for "taking over the frontal nude responsibility that I had," and added, "Really, Michael, honestly, you can play golf like this with your hands behind your back."
When Theron was done playfully embarrassing her co-star, she returned to the theme of the night and accepted her award for her advocacy work with the LGBT community. "Marriage equality is about more than just marriage," she said. "It's about something greater. it's about acceptance ... I will always be your cheerleader and I will always be your friend."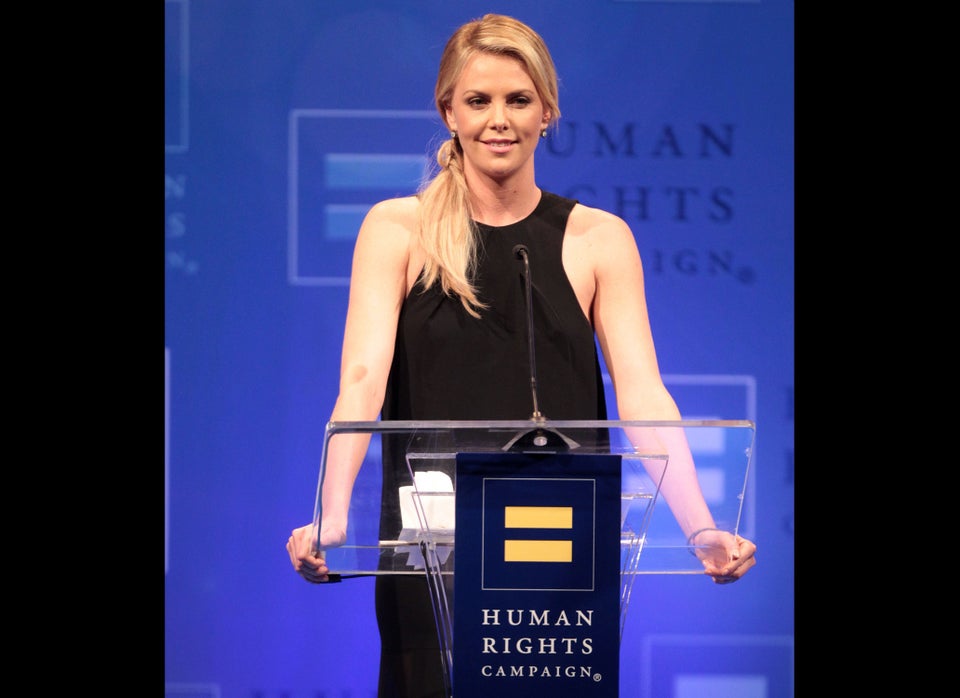 Charlize Theron
Related
Popular in the Community