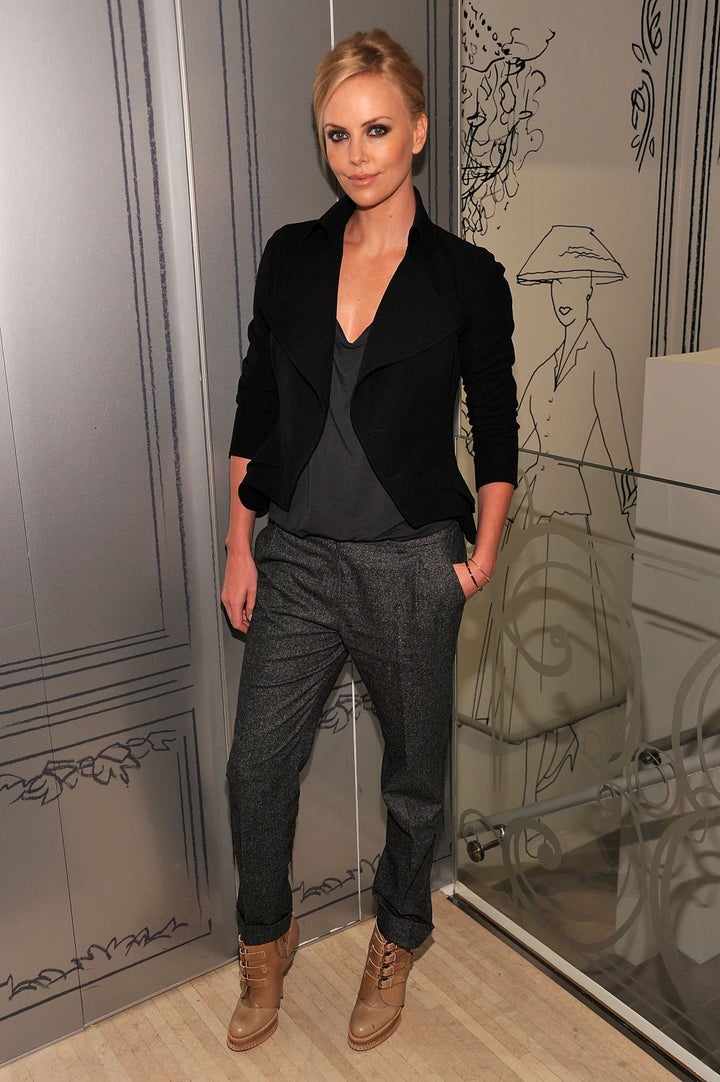 Mirror mirror, on the wall, after long negotiations, she's the most evil of them all: Charlize Theron has signed on to play the Evil Queen in the upcoming big screen film, 'Snow White and the Huntsman,' Deadline reports.
In mid-December, Deadline reported that Theron was in talks for the retelling of the classic fairy tale, which will focus on the huntsman that is charged with taking Snow White to the forest and killing her. Instead, Snow White begins to train under the Huntsman, presumably to take on Theron's Evil Queen.
Theron, of course, has plenty of experience playing evil; she won an Academy Award for her portrayal of a serial killer in the film 'Monster.'
Also in December, The Hollywood Reporter speculated on the possible actresses for Snow White in that film. Producers, they said, had decided on seeking out more of an unknown to play the princess, with Riley Keough, Elvis Presley's granddaughter, a leading candidate.
By taking on the Evil Queen role, Theron is passing on the opportunity to play a major part in Clint Eastwood's star-studded upcoming film 'J. Edgar,' which stars Leonardo DiCaprio as former FBI chief J. Edgar Hoover. Theron had been in talks to play Helen Gandy, a loyal FBI agent who tried to destroy Hoover's more incriminating, personal records following his death.
Popular in the Community