We've had plenty of royal unions over the past several months, so it's only natural that we get a royal breakup as well.
In case you don't keep close track of your fashionable royals, Charlotte is not a fashion professional (she's actually a competitive equestrian) but has landed herself a Vogue Paris cover and a collaboration with Gucci creating equestrian clothing.
In her downtime, Charlotte has been dating Alex Dellal for four years, even bringing him as her date to the Monaco royal wedding this summer.
While he's no royal, Dellal hails from a lofty background himself. His grandfather Jack Dellal was a millionaire property tycoon; his father, Guy Dellal, carried on the millionaire businessman mantle. And Alex's sister is none other than model Alice Dellal, she of the punk rock look and new Chanel handbag campaign.
In a weird twist, Alice Dellal was rumored to have dated Charlotte Casiraghi's brother, Pierre. What's more: Alice and Alex Dellal also happen to have a sister named Charlotte.
Unfortunately the weird family love affair might be over, as Charlotte parts ways with Dellal in favor of another man. International tabloids are speculating that the Monaco royal has moved onto 40-year-old Gad Elmaleh, a French comedian and actor with whom she was seen last month.
It is hard to keep up with these social types, given the intricate connections between them. Suffice it to say, we hope Charlotte is happy with whomever she's picked. And for our purposes, we hope she stays in the fashion scene and keeps posing for more fashion mag covers. We'd like that.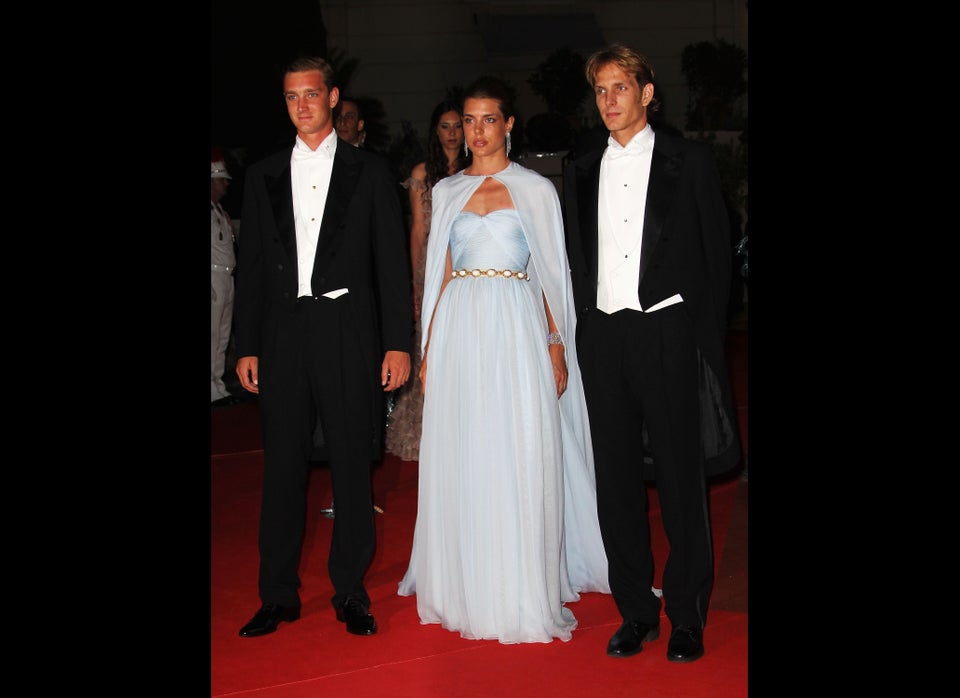 Charlotte Casiraghi, Pierre Casiraghi and Dellals