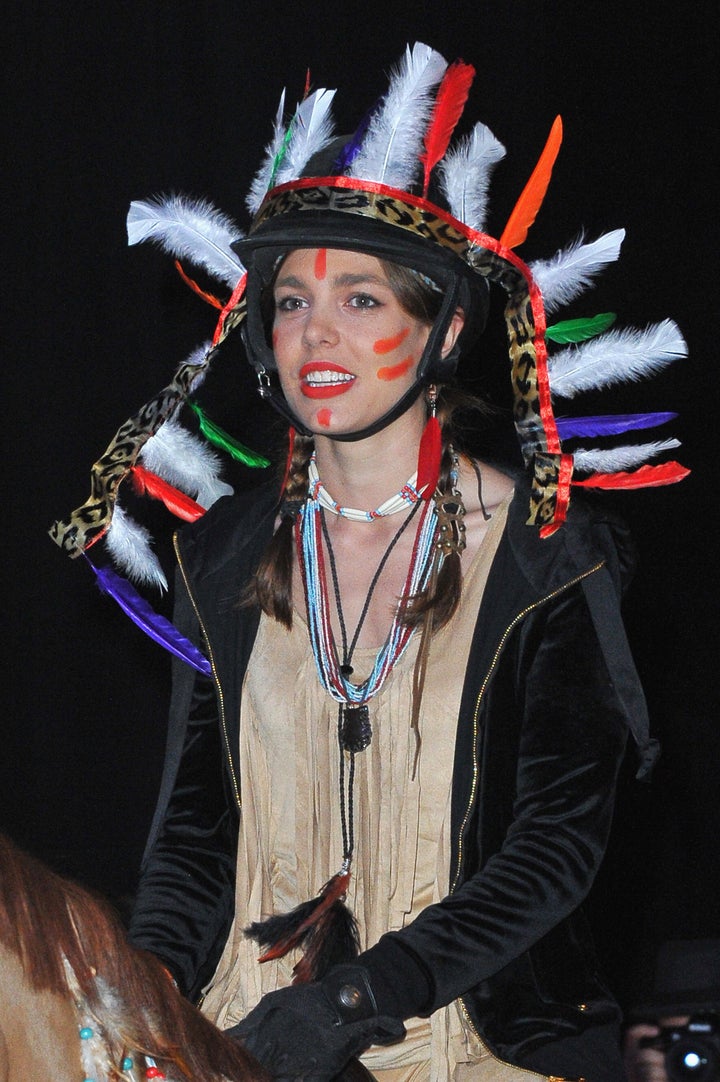 The granddaughter of Grace Kelly and Gucci model, who's also an accomplished equestrian, competed in the Gucci Masters horse show in Villepinte, France, over the weekend -- but from the reactions to one of her dressage costumes, the only thing she might have mastered was pulling a major mistake.
Even her horse had face paint on and a few feathers tucked onto his brow.
Casiraghi's fellow rider, Edwina Tops-Alexander, was dressed as a cowboy to complete the theme, but it was the young royal who drew backlash online over her look. One Tumblr user scorned, "Let's simplify this even more: Don't 'dress-up' as cultures that are not your own and/or you do not understand. Just don't." "Really? She went so far as to add a feathered headband and war paint to the horse?" another pondered on Twitter.
Do you find Casiraghi's costume offensive?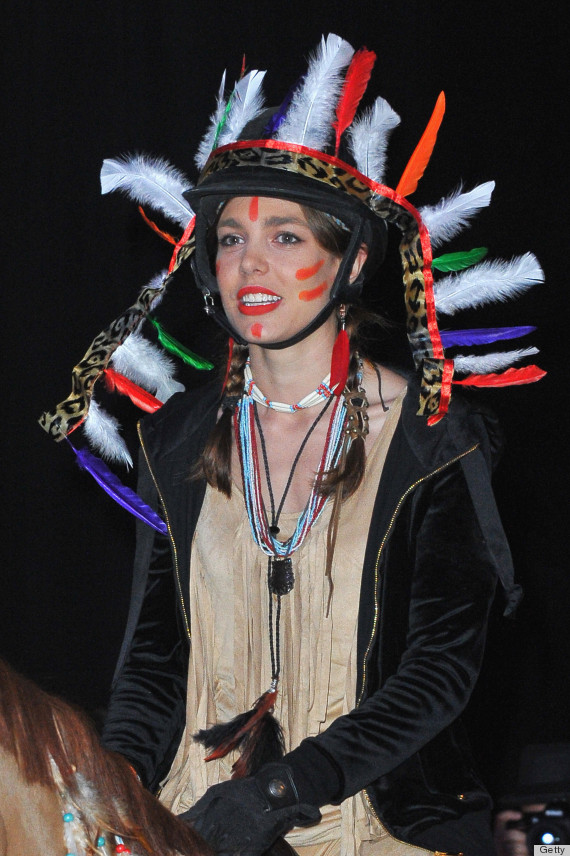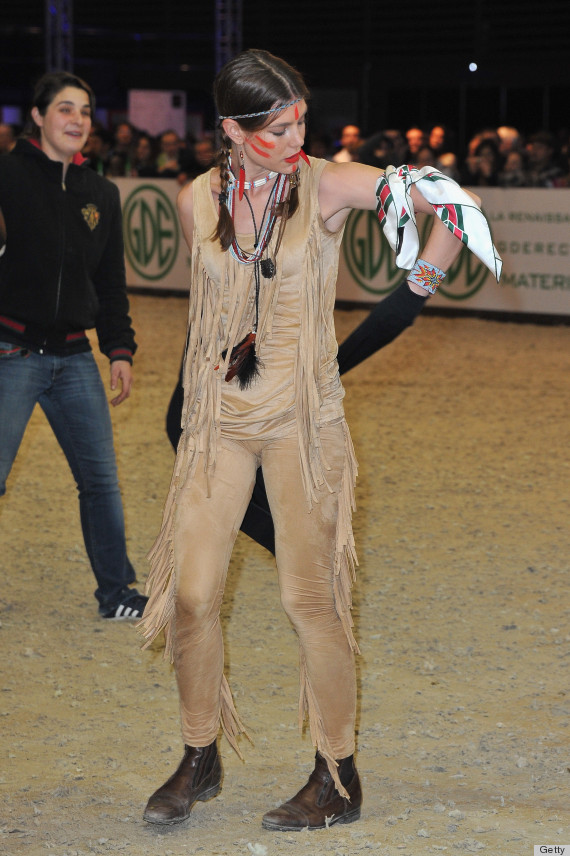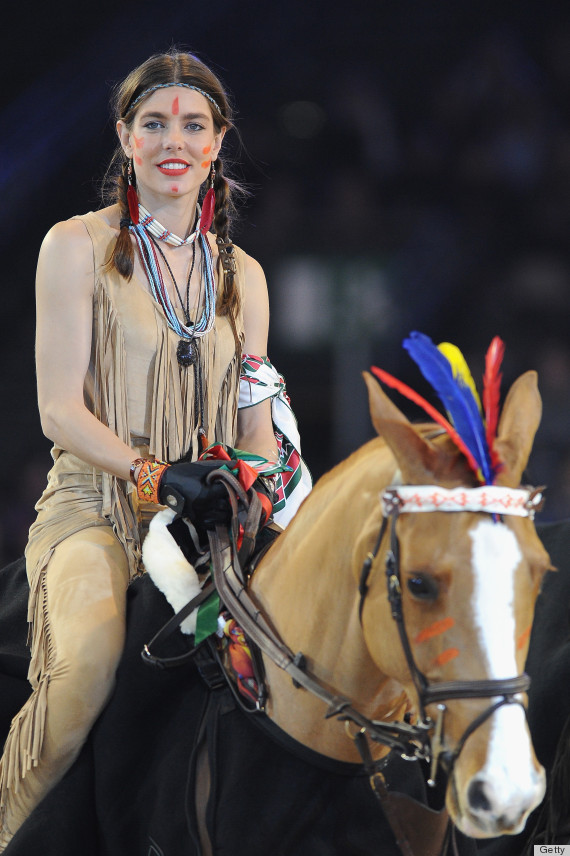 See more of Charlotte below!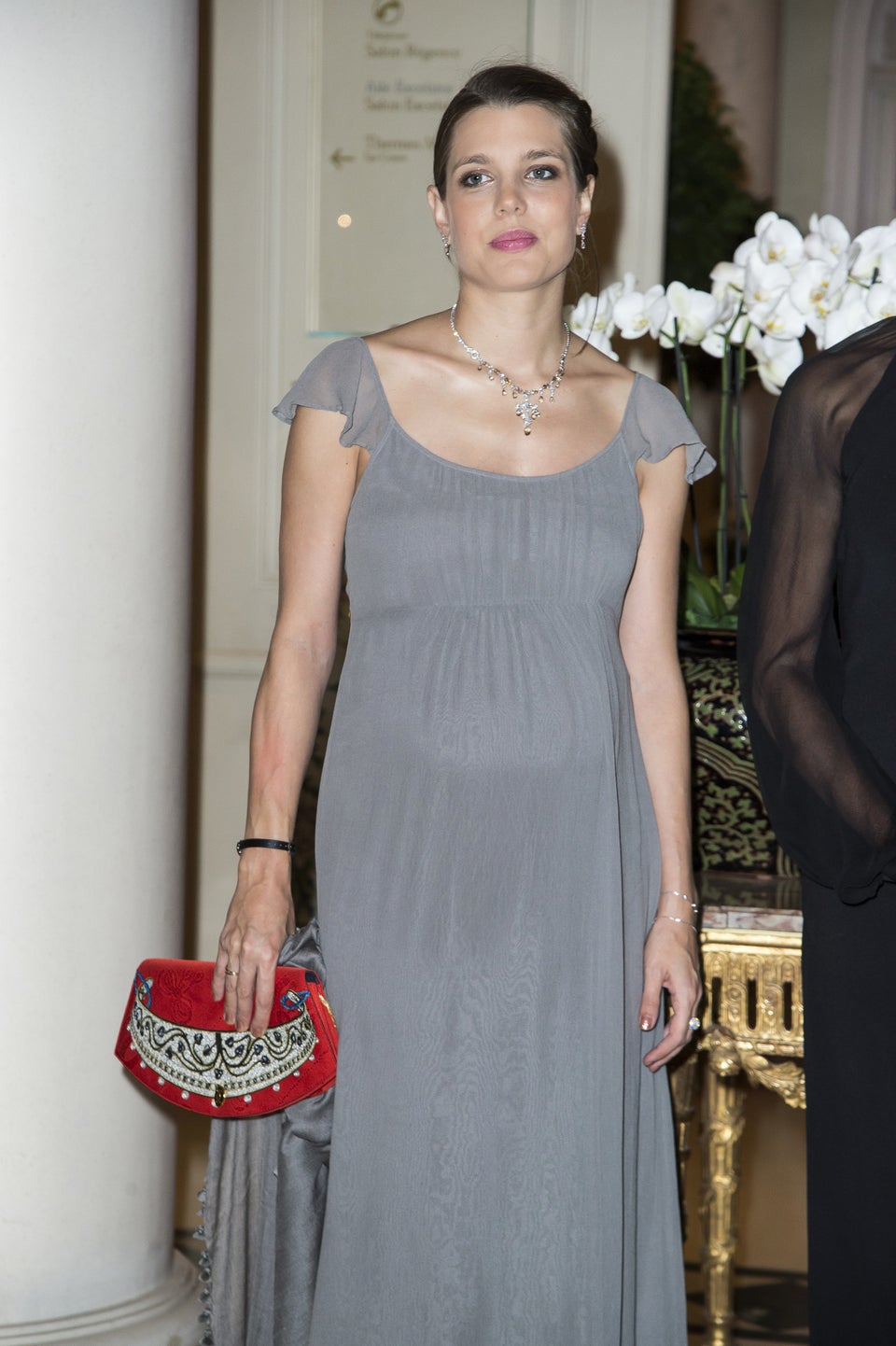 Charlotte Casiraghi Photos
Popular in the Community