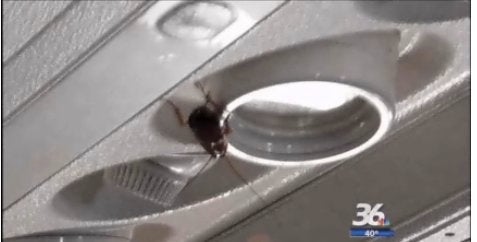 A Charlotte, North Carolina couple is suing AirTran Airways for "negligence and recklessness, intentional infliction of emotional distress, nuisance, fraud, false imprisonment and unfair and deceptive trade practices" after their flight to Houston had cockroaches coming out of air vents and baggage compartments.
Other passengers, they allege, became aware of the issue and some were even physically sick. In the lawsuit, Marsh alleges that when he brought the problem to the attention of a flight attendant, she simply put her finger to her mouth, as if to quiet him.
In the lawsuit, the couple say they had to wash and even throw away some of their items of clothing as a result.
WATCH the local report below: