The lobsters at one Maine restaurant are going to pot ― literally.
Charlotte Gill, who owns Charlotte's Legendary Lobster Pound in Southwest Harbor, has been looking for ways to kill her crustaceans in a more humane way than tossing them into boiling water.
So she's smoking out the lobsters by placing them into boxes that contain water that has been infused with marijuana smoke, according to the Mount Desert Islander newspaper.
Gill believes the pot-laced water will sedate the lobsters so their deaths aren't traumatic.
"I feel bad that when lobsters come here there is no exit strategy," Gill told the paper. "It's a unique place, and you get to do such unique things but at the expense of this little creature. I've really been trying to figure out how to make it better."
This is a probably as good a time as any to point out that Gill hasn't said she used any scientific evidence to back her claim, which was based on observations of a single lobster.
Gill, who is also a registered medical marijuana caregiver, claims her ganja guinea pig was a lobster named Roscoe, who she claims was much calmer for three weeks after it first got "baked," according to local station WMTW.
Gill said the active ingredient in marijuana, THC, breaks down at a temperature below the point at which lobsters are considered cooked, so it does not affect the taste of their meat.
In addition, she claimed it's impossible for a human to become high off a pot-laced lobster.
So far, Gill only uses her cannabis cooking technique when a customer requests it. She also plans to build a larger tank that will apparently get even more lobsters stoned.
Gill was inspired to experiment after reading about studies suggesting lobsters feel real pain when dropped in boiling water.
"I have made enough mistakes in my 47 years that I want to make sure that every action moving forward is one that I can live with, and also to show my son that his mom stands for what she believes in," Gill told WMTW. "This world has enough pain and suffering as it is. It's time to make it a better place, and I'm going to do my part, by starting here with this one thing."
Although Gill is getting international attention for her attempts to kill lobsters humanely, some of her Facebook followers see a disconnect, wondering why she's running a lobster restaurant if she's so worried about how lobsters feel when they're boiled alive.
Before You Go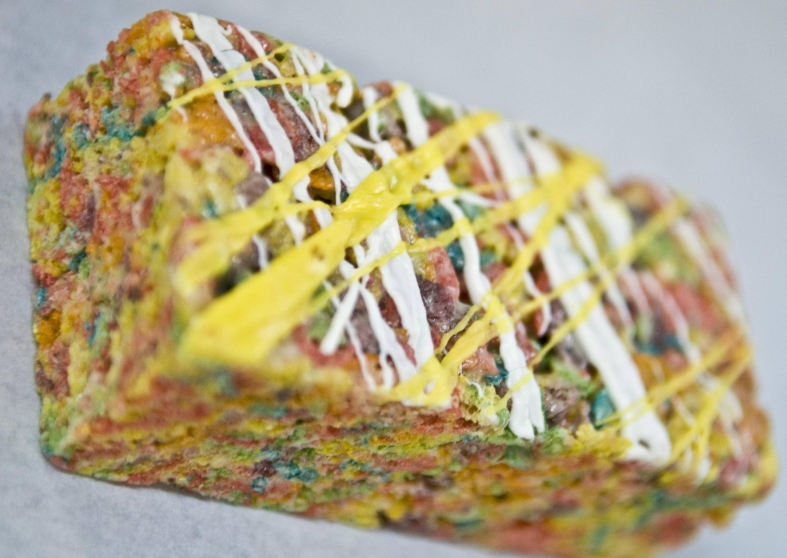 Marijuana Food Products