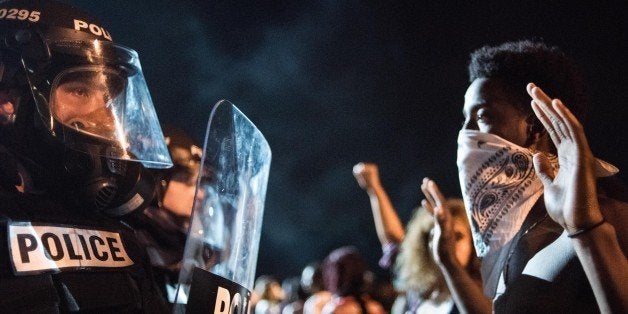 James R. Lowell, Dec.11th, 1845, in protesting America's war with Mexico wrote:
"Once to every man and nation, comes the moment to decide,
In the strife of truth with falsehood, for the good or evil side;
Some great cause, some great decision, offering each the bloom or blight,
And the choice goes by forever, 'twixt that darkness and that light".
118 years later, August 28th, 1963, in front of the Lincoln Memorial in Washington, DC, my beloved colleague Martin Luther King, Jr. said:
"When the architects of our republic wrote the magnificent words of the Constitution and the Declaration of Independence, they were signing a promissory note to which every American was to fall heir. This note was a promise that all men, yes, black men as well as white men, would be guaranteed the "unalienable Rights" of "Life, Liberty and the pursuit of Happiness." It is obvious today that America has defaulted on this promissory note, insofar as her citizens of color are concerned. Instead of honoring this sacred obligation, America has given the Negro people a bad check, a check which has come back marked 'insufficient funds.'"
"But we refuse to believe that the bank of justice is bankrupt. We refuse to believe that there are insufficient funds in the great vaults of opportunity of this nation. And so, we've come to cash this check, a check that will give us upon demand the riches of freedom and the security of justice."
March 15, 1965, President Lyndon Johnson, in a Special Joint Session of Congress, introducing his proposed Voting Rights Act, following the bludgeoning by Selma, AL police of African Americans crossing the Edmund Pettus bridge seeking to register to vote, said:
"At times history and fate meet at a single time in a single place to shape a turning point in man's unending search for freedom. So it was at Lexington and Concord. So it was a century ago at Appomattox. So it was last week in Selma, Alabama. There is no Negro problem. There is no southern problem. There is no northern problem. There is only an American problem"
Today, in Charlotte, NC, Tulsa, Baltimore, MD, Chicago, ILL, Cleveland, OH, Staten, Island, NY, North Charleston, SC, Ferguson, MO, Waller County, Texas, there is no "northern problem," no "southern problem"- only an "American Problem."
An exemplar or template of this are the contrasting reactions of Congressman Robert Pittenger from NC and Rev. Dr. William J. Barber II, the president of the North Carolina N.A.A.C.P. to the recent shooting of Keith L. Scott.
Congressman Pittenger said:
"The grievance in their mind is the animus, the anger. They hate white people because white people are successful and they're not. I mean, yes, it is, it is a welfare state. We have spent trillions of dollars on welfare, and we've put people in bondage so they can't be all that they are capable of being."

On the other hand, Rev. Dr. Barber, II, said:
"There must be transparency, and the video must be released... The protesters who had taken to the streets here by the hundreds since Mr. Scott's death were rising up against systems of injustice that protect officers who kill...Bad police make it bad for good police."
Events in Charlotte are playing out on a landscape of the 2016 Presidential election contests between Republican candidate Donald Trump and Democratic Candidate Secretary Hillary Clinton, national sports persons speaking out or engaging in symbolic protests, and 24/7 media commentary.
Demonstrations are also taking place during this weekend's public opening of the National African American Museum of History and Culture of the Smithsonian Institute in Washington, DC.
The new Museum is many things. Symbolically, it's exhibits are a call to our national conscience to remember the legacy of slavery and the extraordinary struggle of millions of ordinary people, and some extraordinary, to redeem the conscience and soul of America.
The Museum challenges us, living today, to be the very best we can be, consistent with the principles and precepts enshrined in our Declaration of Independence and our Constitution, especially its Amendments.
To those demonstrating in the streets of Charlotte, NC and in other cities across the nation in support of Charlotte's protest over the police killing of Mr. Scott, the legacy of the struggle against slavery and subsequent civil rights movements in the 20th century, require an answer to this question: HOW MANY PERSONS CARRYING PLACARDS AND DEMONSTRATING ARE REGISTERED TO VOTE?
"Demonstrating" WITHOUT a voter registration card constitutes a desecration of the journeys of those depicted at the Smithsonian who struggled before us, so that we, today, can enjoy freedoms, they never had, but died to achieve.
Voting is power. Registering and voting will determine who our next president will be.
It is not what Trump or Hillary SAY; but what WE, here, today DO BY VOTING or NOT VOTING.
The exercise of political power by voting, to paraphrase Victor Hugo, is an "an idea whose time has come. It is more powerful than the march of mighty armies".
And, now, more than ever we should remember the words of James R. Lowell:

"Once to every man and nation, comes the moment to decide,
In the strife of truth with falsehood, for the good or evil side"
Calling all HuffPost superfans!
Sign up for membership to become a founding member and help shape HuffPost's next chapter