Police and several bystanders at the scene had starkly different accounts of what happened. Witnesses, including members of Scott's family, characterized the shooting as unprovoked and said Scott had a disability and was holding a book while waiting for his son; police say he was armed and posed a threat.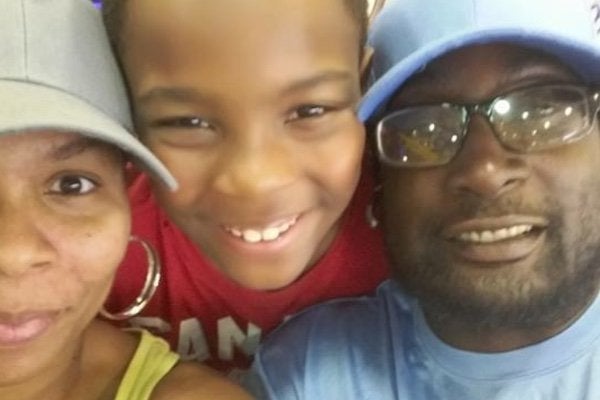 "He exited the vehicle armed with a handgun as the officers continued to yell at him to drop it," Charlotte Police Chief Kerr Putney said in a news conference Wednesday. "He stepped out, posing a threat to officers."
Putney said an officer, identified as Brentley Vinson, then shot Scott.
He said police recovered a handgun and no book. North Carolina law allows for the "open carry" of handguns.
Putney added, "I don't know that [Scott] definitively pointed a weapon specifically toward an officer."
Police had said officers gave "loud, clear verbal commands which were also heard by many of the witnesses" to Scott and that he had re-entered his vehicle and exited again still holding the gun.
The officers immediately requested medical help and began performing CPR on the scene. Scott later died at the hospital.
Police said Vinson has worked for the department since July 2014. Both Vinson and Scott are black. Vinson, who was dressed in plainclothes and a police vest, was not wearing a body camera at the time, though other responding officers were, police said.
The shooting ― the sixth Charlotte-Mecklenburg police killing of a civilian in the past year ― happened just before 4 p.m. at an apartment complex roughly a mile from the University of North Carolina at Charlotte. Charlotte-Mecklenburg Police Department officers were at the complex searching for someone else who was wanted on an outstanding warrant, police said in a statement.
The Justice Department on Wednesday said they were "assessing" the situation, which came less than a week after 40-year-old Terence Crutcher, a black man in Oklahoma, was fatally shot by police. Crutcher, like Scott, was also shot as police responded to an unrelated call.
The demonstrators also set a fire on the interstate after allegedly stealing cargo from a truck that was carrying auto parts. The unidentified driver told WSOC-TV that she feared for her life.
Charlotte Mayor Jennifer Roberts urged residents to remain calm.
"The community deserves answers and (a) full investigation will ensue," she said on Twitter, adding in a subsequent post, "I want answers too."
Lyric Scott, who identified herself on video as Scott's daughter, captured the aftermath of the shooting on Facebook Live. She and other witnesses could be heard yelling that Scott had a disability and did not have a gun.
"The police just shot my daddy four times for being black," the woman said.
The Huffington Post couldn't independently verify the video and was unable to reach Scott. Her Facebook page was later disabled, but a version of the video remained viewable on YouTube.
Police didn't say how many shots were fired.
This is the sixth time in the past year that Charlotte-Mecklenburg officers have been involved in the fatal shooting of a civilian, according to police data. The district attorney found police to be justified in the five previous killings, according to local news channel WSOC-9.
All of the department's officers began wearing body cameras a year ago. Three of four fatal shootings that happened from September 2015 to May weren't captured on cameras. It's unclear if a June 3 shooting was filmed by the department's body cameras.
Chief Putney said body camera footage from the other responding officers on the scene would not be released until the investigation is complete.
A recently passed North Carolina law makes police dash cam and body camera footage mostly inaccessible to the public except in certain situations, though that measure doesn't go into effect until Oct. 1.
Putney called the investigation "preliminary" and said both the criminal investigative bureau and internal affairs are involved. Vinson was put on paid leave while the probe is underway.
This article has been updated to include the names of the man who was killed and the shooter, and the protests. Details from a Wednesday press conference with the police chief have also been added.
Willa Frej contributed reporting.
Before You Go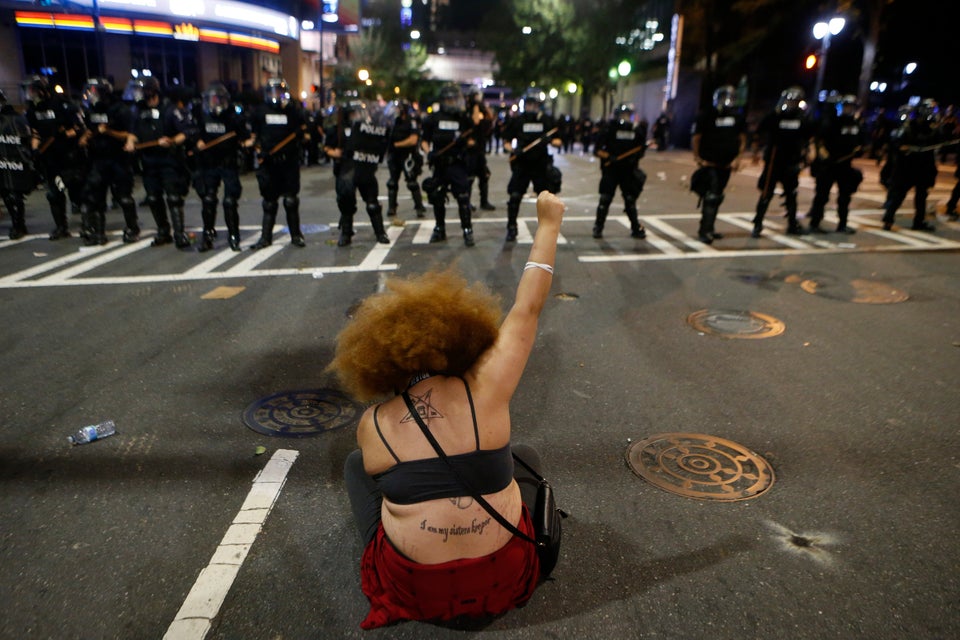 Protests Break Out In Charlotte After Police Shooting
Popular in the Community